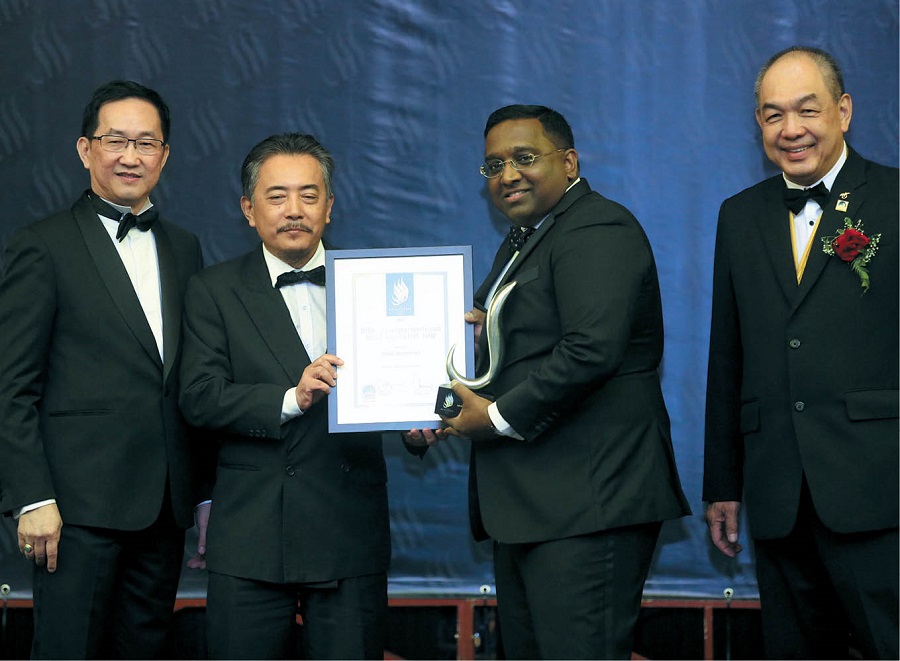 ZERIN Properties took the titles of Most Innovative Firm of the Year and Real Estate Website of the Year at the National Real Estate Awards last weekend. The awards were organised by the Malaysian Institute of Real Estate Agents (MIEA).
Zerin, one of the most familiar names in the property agency and consultancy business in the country, is something of a serial award-winner but the latest two "mean a lot", says Zerin Properties founder and CEO Previndran Singhe.
"I am proud of the team for taking the agency business to the next level," said Previndran in an email to The Edge Property, adding that they carry added prestige for being given by an organisation of peers.
The Most Innovative Firm of The Year is a new award sponsored by theedgeproperty.com, a property portal that is part of The Edge Media Group.
It is given to a firm that has introduced innovative ideas into the market. For example, Zerin Properties has an Exclusive Ladies team made up of nine women.
"All of them have sound knowledge of the industry and understand the needs and wants of women clients," says Previndran. "The team can offer women clients the right advice and assistance to achieve their property investment targets."
The Exclusive Ladies team was created because women are increasingly taking the lead in property purchases and investment decisions.
Previndran says innovation is necessary because investors and homebuyers are becoming more discerning. "They are constantly evolving in terms of their needs and how they approach their needs," he says.
"You either change or be a dinosaur! Innovative ideas have helped us reach new markets and also garner community support in what we do," adds Previndran.
Zerin won the award for Real Estate Website of the Year for its specialised website, officespace.com.my, which allows corporate clients to easily find the office space they need, Previndran says. Its coverage encompasses the Klang Valley, mainly its prime locations of Kuala Lumpur City Centre, Damansara Heights, Bangsar, Petaling Jaya and Subang Jaya.
The judging criteria for the award included usability, appearance and content, accessibility and reach, functionality and interactivity and other contributory factors such as number of visits to the website. As of August 2015, officespace.com.my had recorded more than 1 million unique hits.
Previndran explains that what is special about the website is its content of more than 300 buildings available for rent, complemented by powerful search tools. Popular features are the office space calculator, GPS locations for each building and multimedia introduction for each office building available for rent.
"I think our approach towards marketing and how we target our clients made the company stand out from other candidates in the categories that we won," he says. "I would like to thank my team who have been extremely supportive and have supported me in my decisions."
The National Real Estate Awards ceremony was held at Sime Darby Convention Centre. Awards in 19 categories were given out. (NRE AWARDS 2015)
This story first appeared in The Edge Property pullout on Oct 9, 2015, which comes with The Edge Financial Daily every Friday. Download The Edge Property here for free.