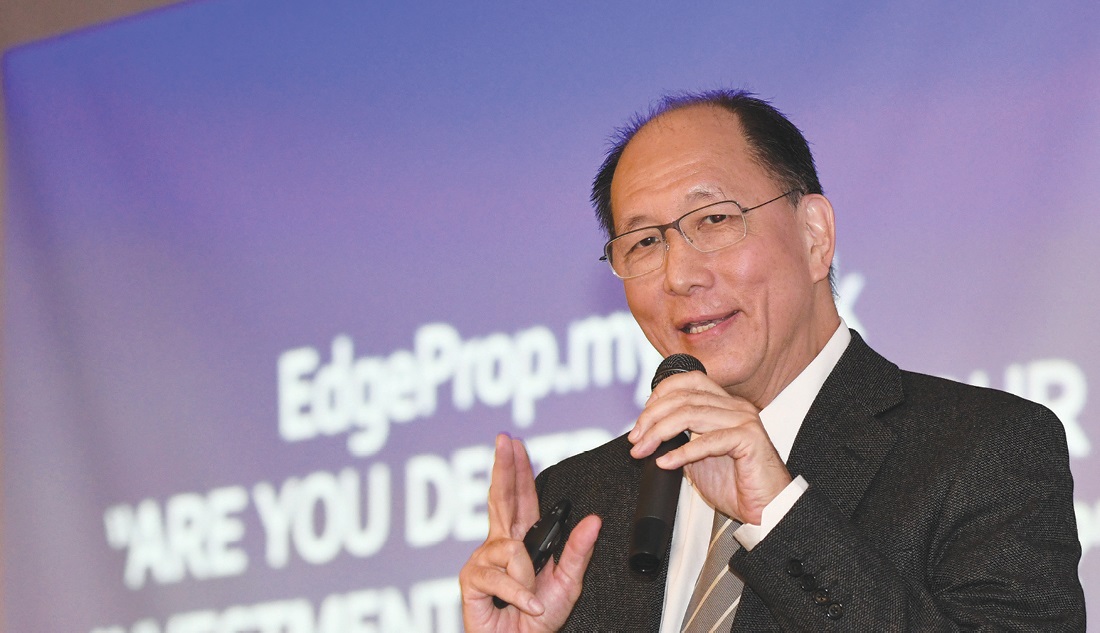 Many property investors and homebuyers prefer brand new homes bought directly from property developers. They may find old properties unpalatable for property investment but Sri Penaga Management Corp chairman Khaw Chay Tee believes that an old property in a mature development can turn out to be "like gold", albeit second hand gold.
An investment in an older property can even turn out to be as good as an investment in a new property but there are some factors to consider before one buys an old property. "New [properties] can be exciting but old can be gold," he says.
So then how do you decide if an old property is worth investing in? In his presentation called "Old can be Gold/It's in the genes. Really?" at the Edgeprop.my Talk on "Are you destroying your investment in Real Estate?" held on Oct 20, Khaw shared four things one should look at when buying an aged strata residential property namely: location, layout, maintenance and management.
Location and layout
Sri Penaga is a 22-year-old condominium in Bangsar developed by Bandar Raya Developments Bhd (now known as BRDB Developments Sdn Bhd) in June 1995. It comprises 304 units across two 22-storey blocks and one 7-storey block. It was one of the Gold winners at EdgeProp Malaysia's Best Managed Property Awards 2018.
In his presentation based on his experience with Sri Penaga at the event organised in partnership with Nippon Paint Malaysia, Khaw explained that there are "two genes in a strata high-rise project that cannot be changed — one is the location and the other is the layout within the units and the common areas in the development.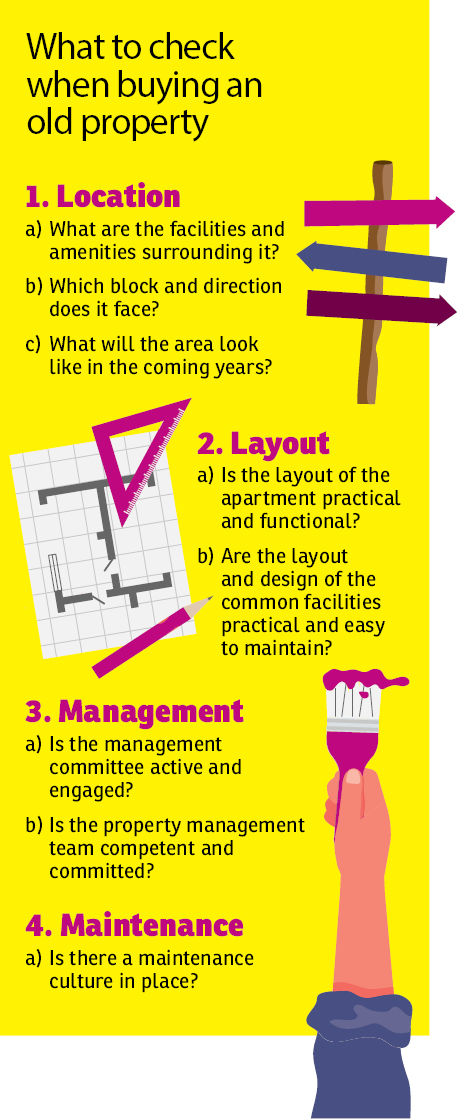 "When it comes to location, you need to ask yourself — where is the development located in relation to entertainment and shopping, public transport, recreation and parks, schools and others.
"Also does it have views? Nowadays, young people are looking for lifestyle when they buy their homes. Secondly, check and see in which block of the development and which floor of the block is the unit located? In what direction does it face? Certain blocks or units are more sought after because of factors like having nice views," he offered.
One should also envision what the areas surrounding the development will be like further down the road in five years, 10 years or 20 years.
"Buying a property is a long-term investment; don't buy a development which has a view only to have another block coming up in front two to three years later. In the case of Sri Penaga, the new infrastructure of the Pusat Bandar Damansara MRT station and Damansara City Mall has value added to the rise in price of the condominium. So, try to make sure that what is happening around the project does not make the property decrease in price," Khaw advises.
Elaborating on the layout factor, Khaw said one must choose a project where the layouts of the apartment and common facilities suit your purpose of living there, especially those who believe in feng shui elements.
"As for common facilities, everyone is looking for lifestyle but lifestyle elements and facilities come at a cost for instance, whether they can be maintained at a reasonable cost in the long run," he added.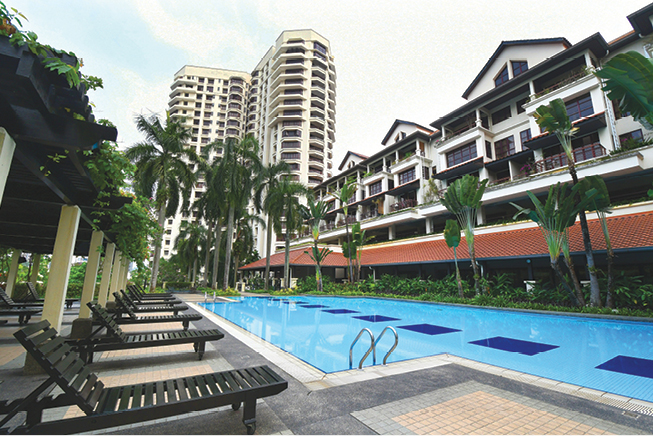 Management and maintenance
Khaw also highlighted that one of the most important things to do before buying a second-hand strata unit is to ensure that the building is managed and maintained well as these are crucial factors that could make or break an investment in a particular property.
"When you visit the property, see whether the management committee is active and engaged with residents? Signs to look out for? Just go to the notice board and see if there are updated notices including updated list of defaulters. Or you can go in and talk to the management office and ask about some of the upcoming maintenance programmes so that you know what you have to pay for when you move in. The more open they are, the better. If they are not happy to share with you, then it means they do not want to let you know everything that is going on.
"Another thing you can do is to walk around and look at the maintenance of the common areas and facilities. Are the plants looking healthy and fertilised? Are the lifts working properly? Ask the guards to let you use the toilet so you can see if they are clean."
Last but not least, he suggested two questions to ask oneself before signing on the dotted line for the property purchase: "Would my family and I be able to live there?" and "Would I pay rent to live there?"
*This article was written by Natalie Khoo and was published on EdgepProp.my on October 28, 2018.
.....
We've got all the right tools to help you find your dream home!
Browse new and exclusive listings
Check past transacted data on any property
Calculate if you should Buy or Rent
Get a free Credit Report before applying for housing loans