AT the time of the establishment of the Straits Settlement in Penang, local architecture was strongly influenced by British, Indian, Chinese and Islamic elements.
Since 2008, when the state capital, George Town, was made a World Heritage site by the United Nations Educational, Scientific and Cultural Organisation, the property market has seen a steady demand for pre-war heritage sites and buildings, followed by an increase in value over the years. Many of these properties are being converted into commercial establishments that have become popular tourist attractions.
According to Henry Butcher Malaysia (Penang) Sdn Bhd, prices of pre-war properties have shot up to as much as RM2,800 psf. It notes that there were only 54 transactions involving pre-war properties as at 2Q2016, with the highest at RM2,277 psf. Recent transactions of heritage properties were seen at Love Lane, Jalan Muntri, King Street, Lebuh Carnarvon and Lebuh Melayu.
Here are some carefully conserved heritage buildings in Penang, where one can step in and go back in time to imagine life as it was then.
Suffolk House at 250, Jalan Air Itam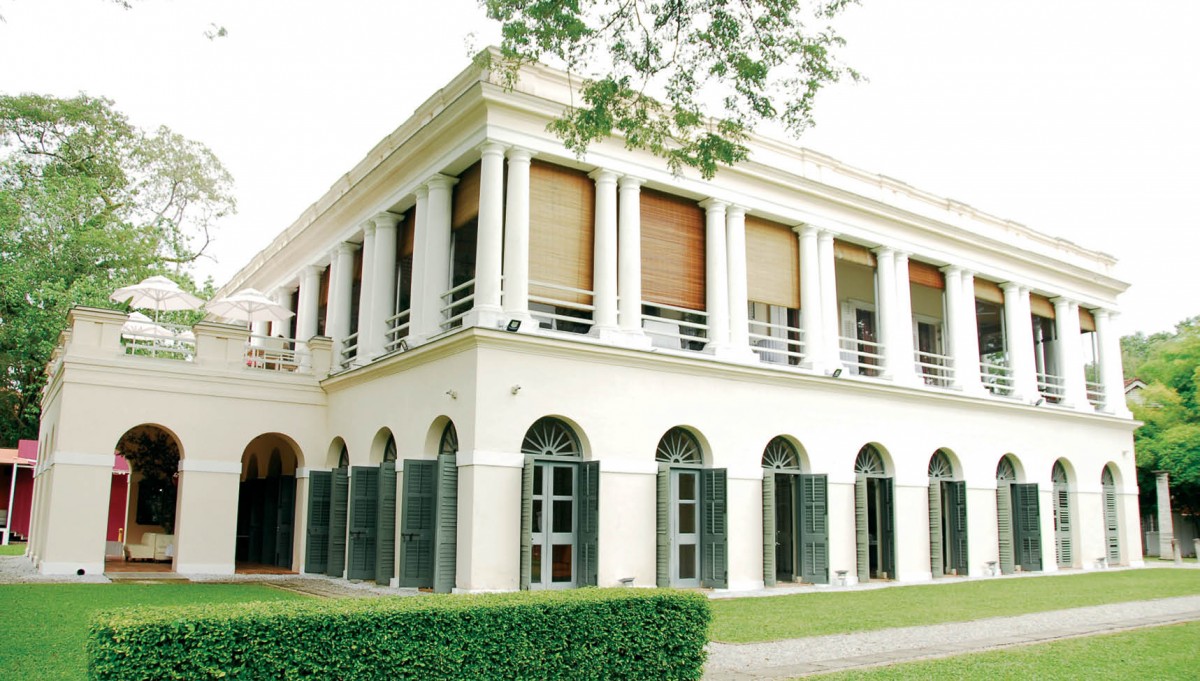 The detached double-storey building is considered the first "Great House of Penang" and was once owned by Captain Francis Light, who founded the British colony of Penang and its capital George Town in 1786. Its Anglo-Indian design holds architectural and historical significance. Campaigns to restore the building began as early as 1961. At present, it is a private event and dining space, used for private functions such as weddings and for official dinners. It was one of the locations for the filming of the British television series Indian Summers.
1881 Chong Tian Hotel at 38, Jalan Pintal Tali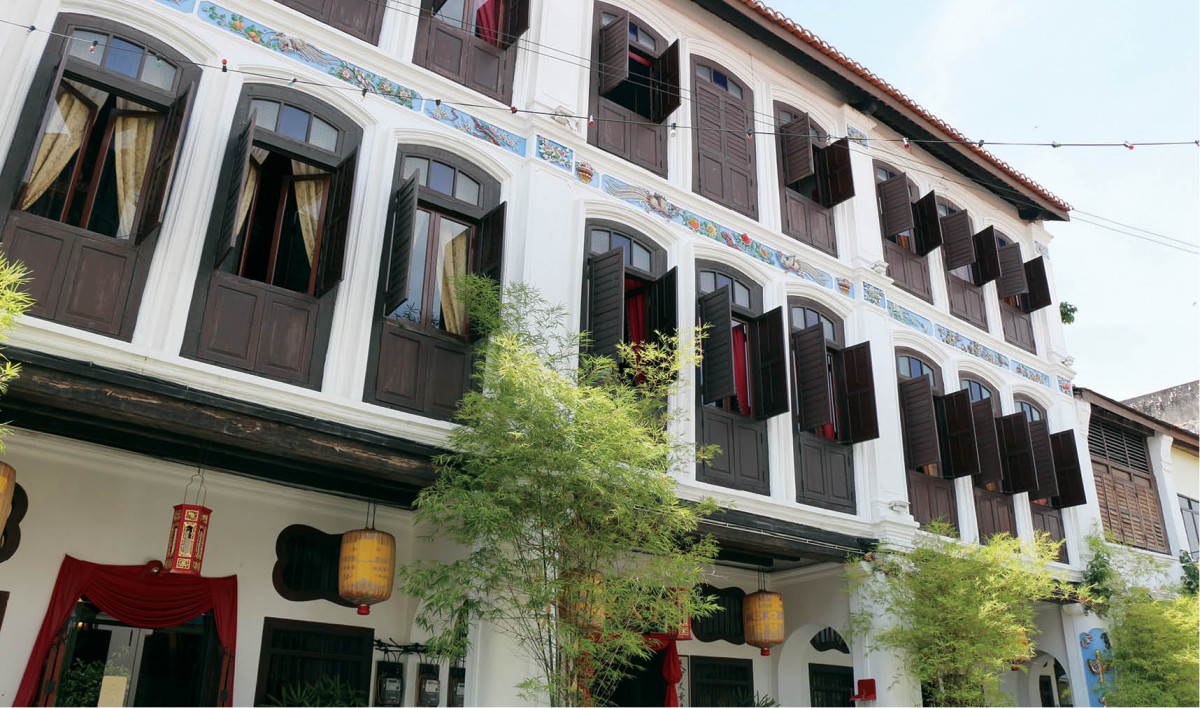 According to local residents, the ground floor of the property was used for businesses and the top two levels for residential purposes. The shophouse has been converted into a heritage-inspired hotel, named 1881 Chong Tian, and houses a restaurant.
Rumah Teh Bunga at 140, Jalan Hutton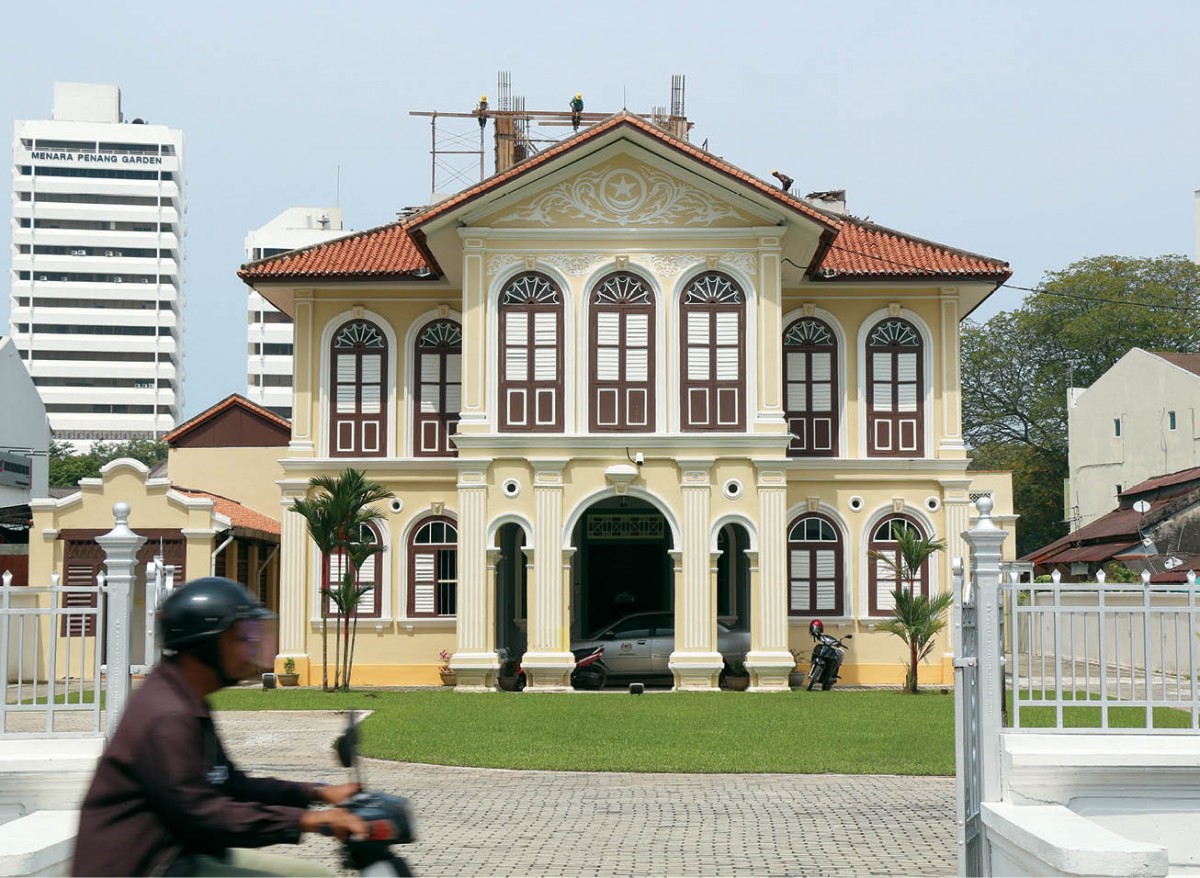 The double-storey historic building's Malay Straits Eclectic architectural style resembles the Syed Alatas Mansion. Called the "Floral Tea Mansion" in English, the name "Teh Bunga" comes from its exterior ochre colour. It was built around 1893 by a prominent Malay trader, M Z Merican, the son-in-law of Mohamed Ariff Mohamed Tajoodin, one of the richest Jawi Peranakan in the late 19th century. Restoration work began in 2007. At present, the house is an office for the National Heritage Department and gallery.
Wisma Yeap Chor Ee at Pengkalan Weld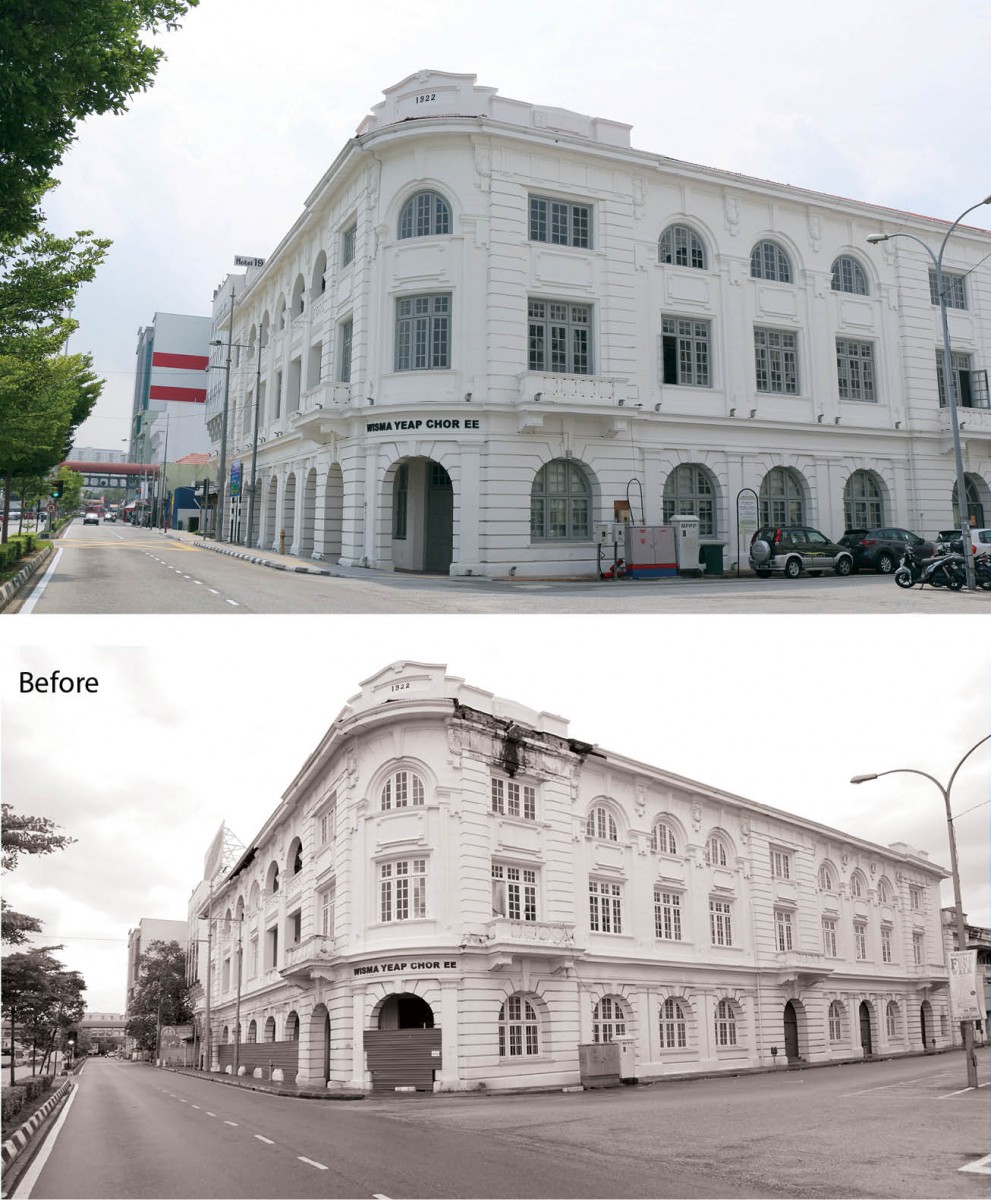 This building was once owned by Yeap Chor Ee, a rags-to-riches China-born tycoon. It housed mercantile offices related to the harbour. Subsequently, The Rainbow Art Gallery opened in the building, one of the few art galleries in Penang at the time. At present, it houses the Penang Science Cluster and acts as the base for start-ups in Penang. It also has a café and a small-scale retail outlet. The property was one of the filming locations for director Ang Lee's thriller titled Lust, Caution.
Whiteaways Arcade at Beach Street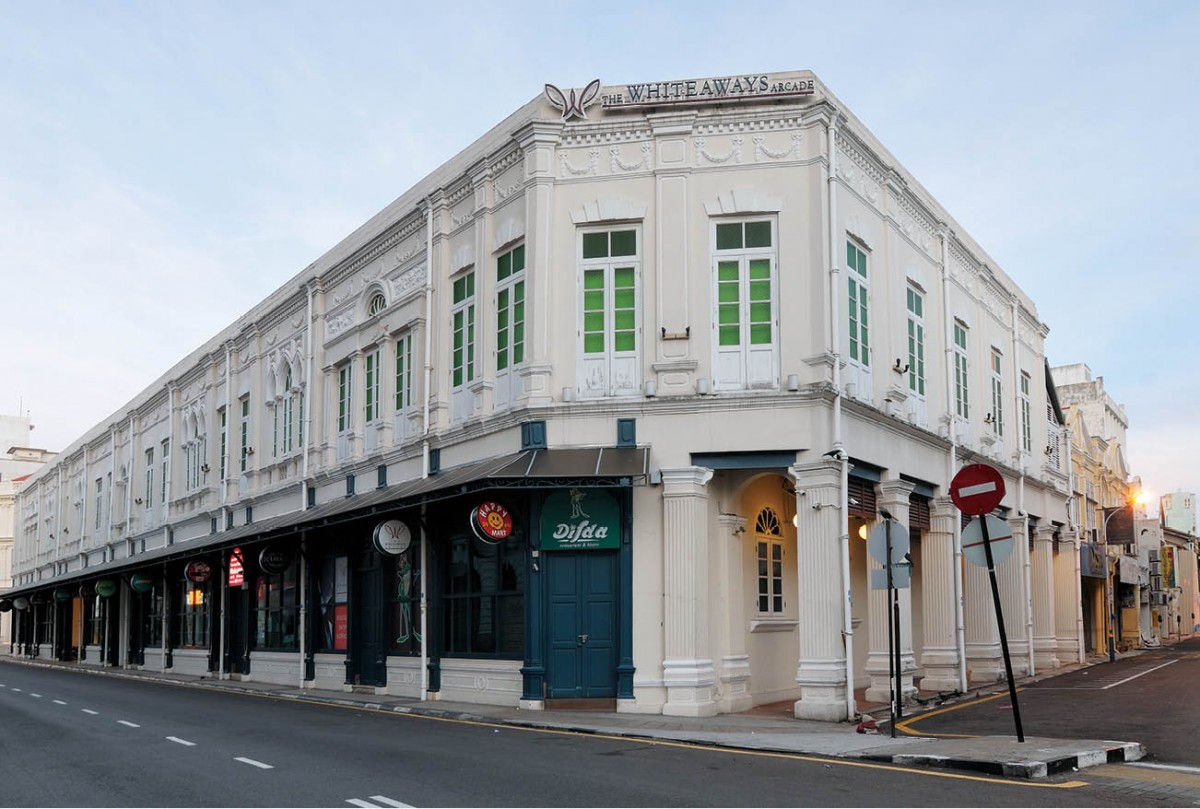 It was once known as the Whiteaways Building and it housed the first department store on Penang Island — Whiteaway. The firm, Laidlaw & Co was established in Calcutta, India, in 1832, and had several branches in British India, Burma and Singapore. At present, retail outlets, restaurants, cafés and a tourist information centre can be found there. A new courtyard is used for artistic events. It also houses the state tourism agency, Penang Global Tourism.
Loke Thye Kee (Restaurant) at 2, Jalan Burma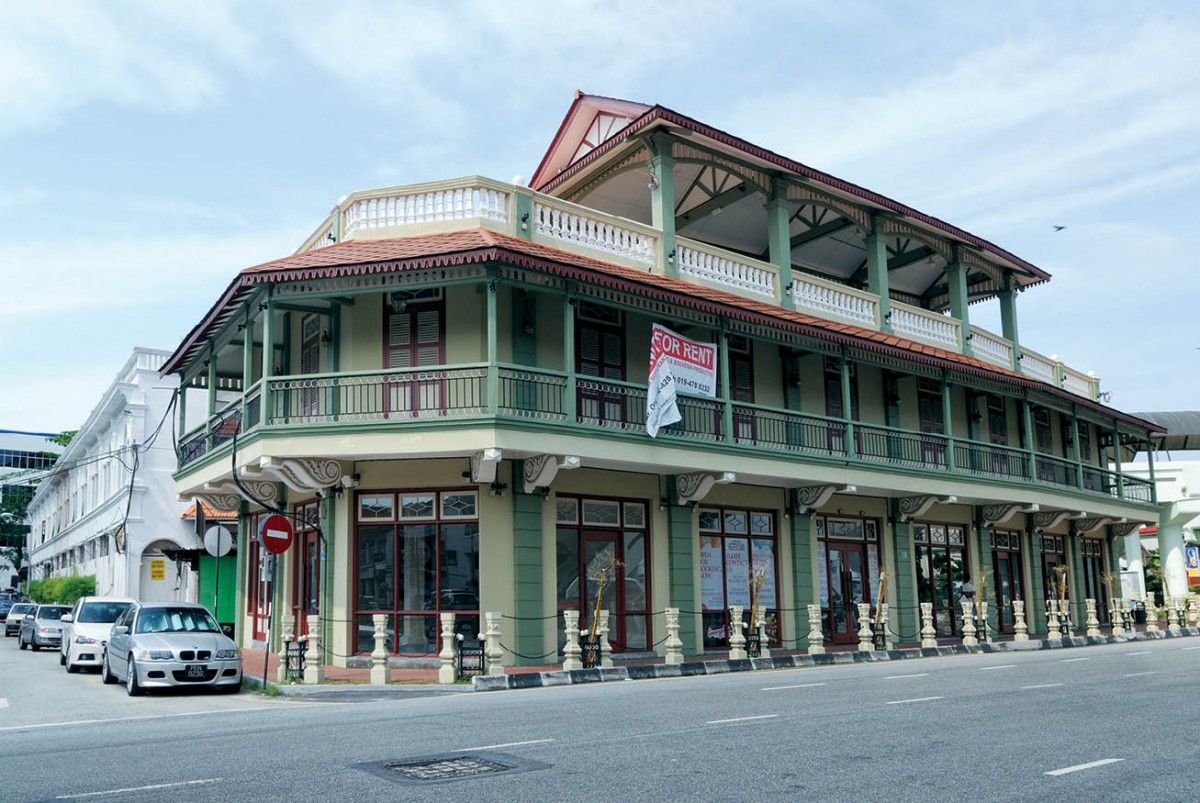 Brothers Loy Kok Boon and Loy Kok Dai founded the restaurant in 1919. Initially named Loke Hai Kee, or House of Happiness in Hainanese, it served traditional Hainanese and Western cuisine. It was the venue of choice for birthday dinners, wedding parties and match-making arrangements. The iconic ship-inspired building was built and rented to the Loy brothers by local businessman and philanthropist Khoo Sian Ewe, who was a friend of the family. It remains a restaurant that serves Hainanese cuisine, though it does not belong to the Loy family anymore. The stretch of connected shophouses has been converted into luxury suites under the name of Loke Thye Kee Residences.
Syed Alatas Mansion at Lebuh Armenian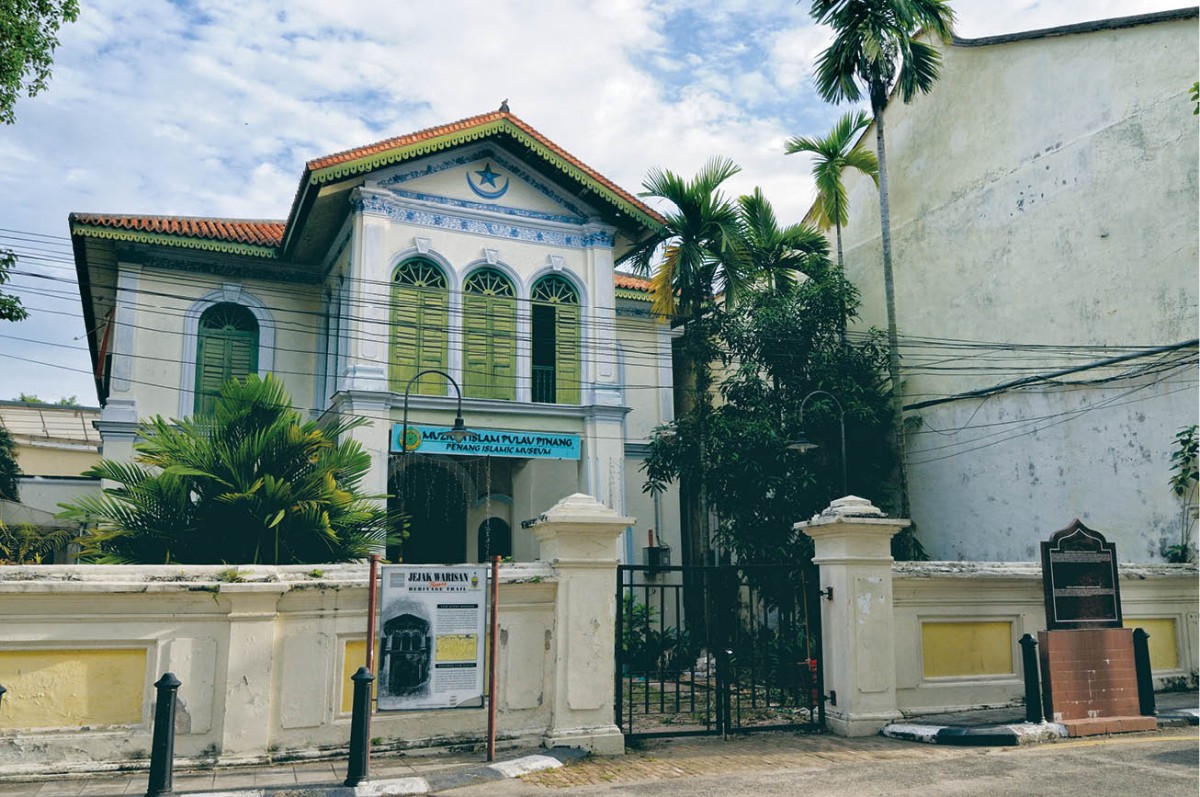 The two-storey white mansion, built in the 1860s, is well known for its distinctive architectural style, which incorporates a mixture of Indian, European and Malay influences. The original owner was Syed Mohamad Alatas, an influential Muslim leader in Penang during the mid-19th century. At present, it is closed to public as it is undergoing conservation work. It once housed the Penang Islamic Museum.
Sweet Chili Hotel at Gat Lebuh Melayu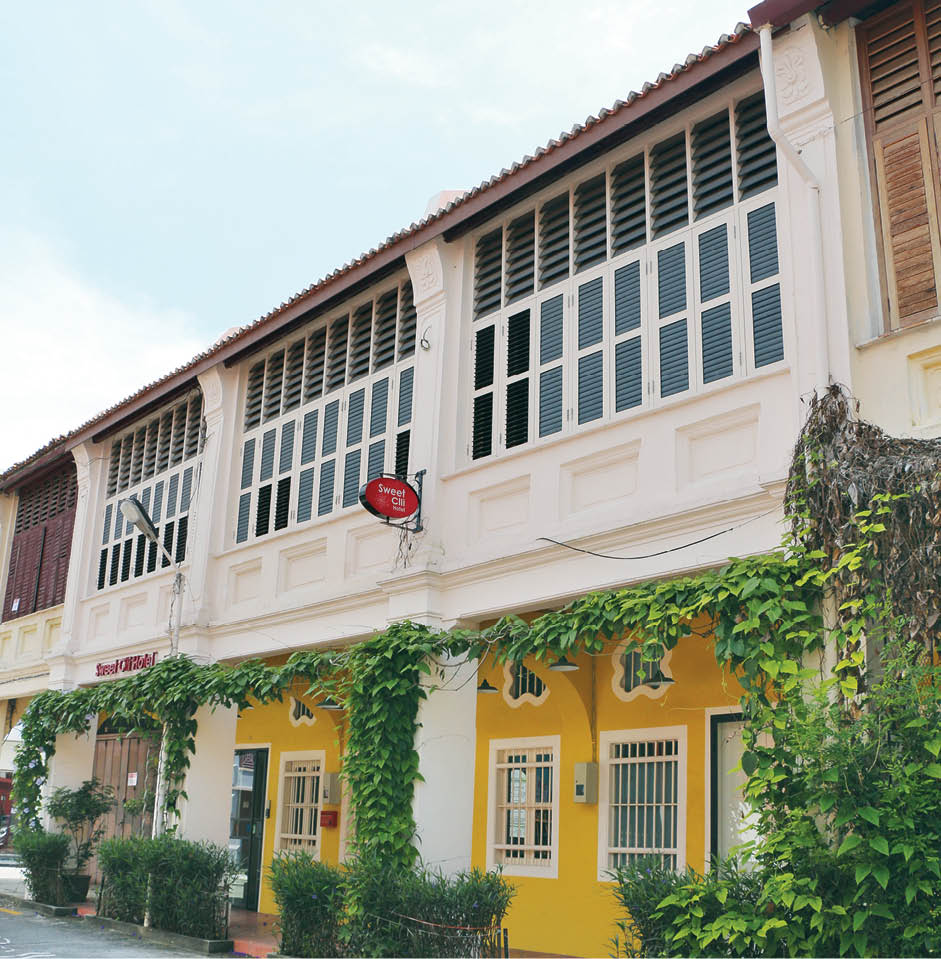 Local residents say the three shophouses — which have now been converted into a boutique hotel, Sweet Chili Hotel — were used for general purposes before they were abandoned for a long time.
George Town World Heritage Incorporated at 115 & 118, Lebuh Acheh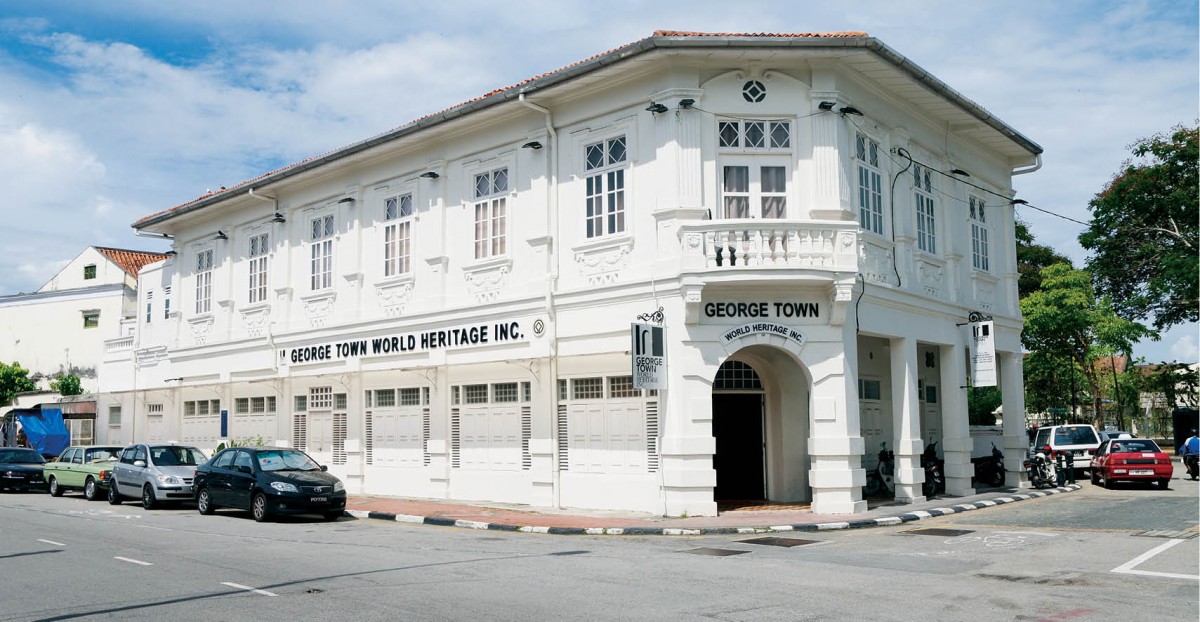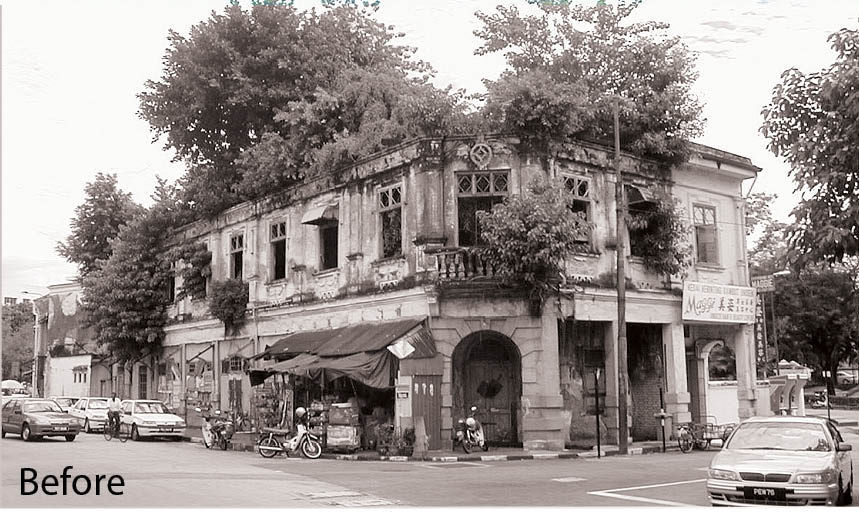 Local residents say a hair salon once operated in the building and it subsequently became a maternity clinic or dispensary before it was abandoned. The property is said to have suffered a fire. At present, it is occupied by George Town World Heritage Inc, the state heritage agency.
Sinkeh Hotel at 105, Malay Street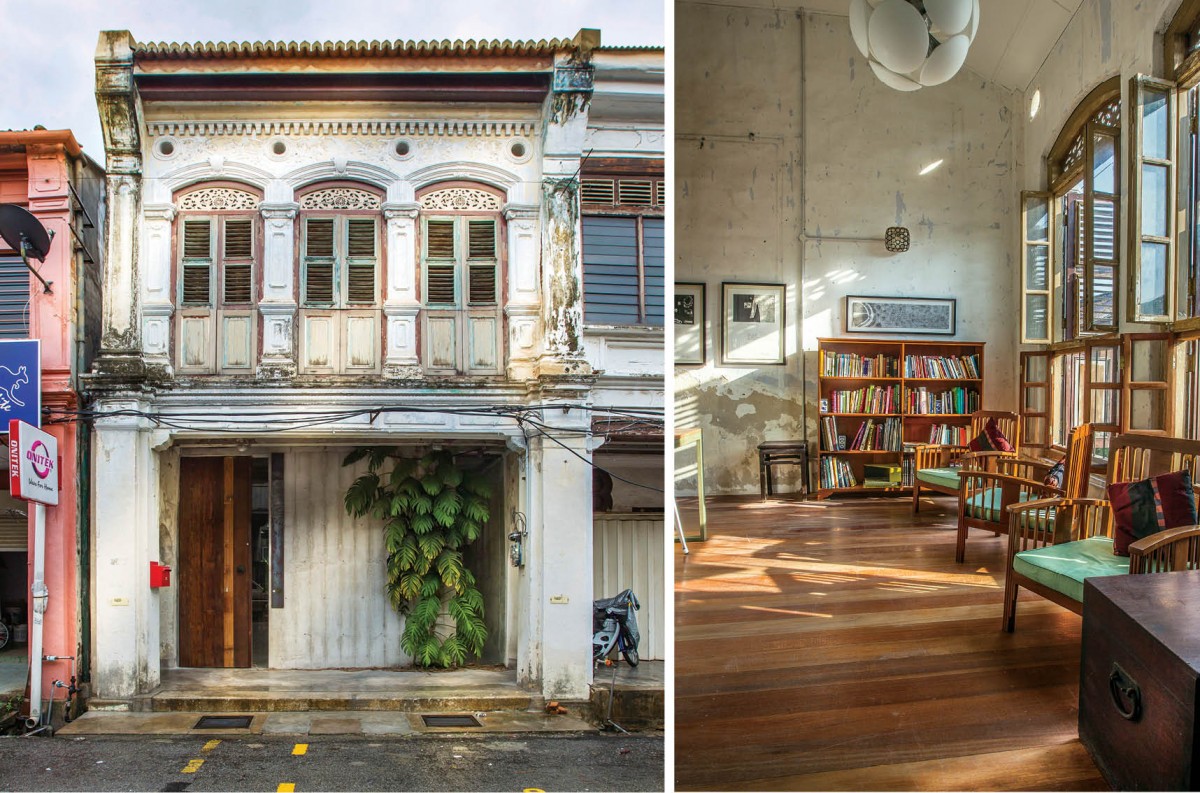 Built in the 1920s, the back of this Straits Chinese shophouse was once used as a warehouse. The building has natural ventilation and lighting and boasts a traditional open courtyard. A new 3-storey steel pavilion was inserted into the back of the 33m-long shophouse while the traditional façade and timber floor structure were preserved. The boutique hotel's lobby and courtyard are also used as a performance venue or studio.
This article first appeared in City & Country: Penang Special Report of The Edge Financial Daily, on Nov 28, 2016. Subscribe to The Edge Financial Daily here.