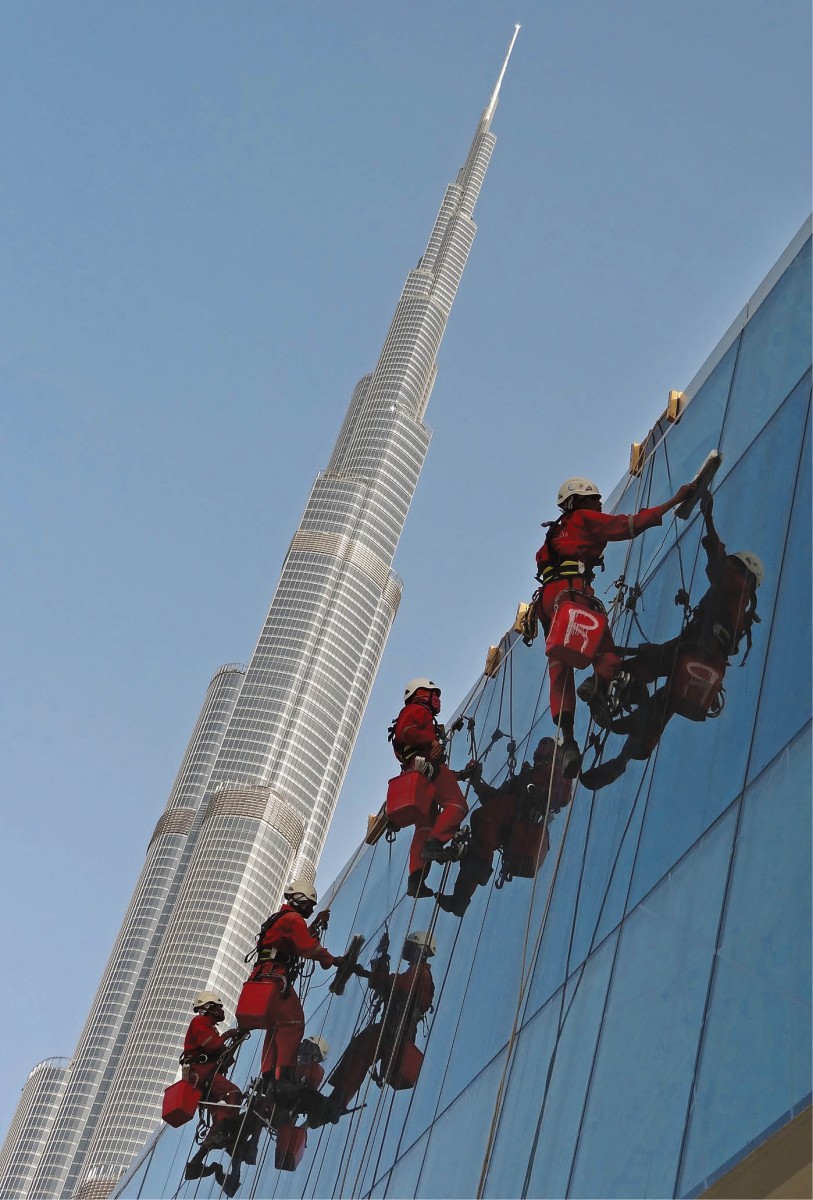 STANDING prominently at the junction of Jalan P Ramlee and Jalan Ampang, Kuala Lumpur is the iconic Petronas Twin Tower 1 and 2, the crown jewel of Malaysia.
Ranked the eighth tallest commercial building in the world as at first half 2016, the twin towers will fall outside the list, not top 10, but top 20 in four years.
According to The Skyscraper Center, the global tall building database of the Council on Tall Buildings and Urban Habitat (CTBUH), the Petronas Twin Towers, at 88 storeys and 451.9m each, are the only Malaysian buildings in the top 20 list.
Petronas Twin Towers were inspired by former prime minister Tun Mahathir Mohamad's vision for Malaysia to be a global player. Together with master architect Cesar Pelli, the international icon powerfully captures the nation's ambitions and aspirations upon its completion in 1998.
By 2020, the twin towers will be replaced by more completed commercial skyscrapers around the world, for instance the 472.4m Central Park Tower in New York City, US; the 596.5m Goldin Finance 117 in Tianjin, China; and the 1,000m Jeddah Tower in Jeddah, Saudi Arabia.
By that time, Petronas Twin Towers will be ranked number 21 in the world's tallest buildings list, while the current tallest building, Burj Khalifa in Dubai, will also step down to number two to make way for Jeddah Tower.
Burj Khalifa became the tallest commercial building when it was completed in 2010. It has 163 floors with a height of 828m. Meanwhile, Jeddah Tower is slated for completion in 2019. The 1km high skyscraper boasts 167 levels.
However, Malaysia will soon join the list again at no. 5 with the completion of Merdeka PNB118, slated for completion in 2020.
Formerly known as KL118 or Warisan Merdeka, it is a 118-storey, 682m building in KL within an integrated development comprising offices, a hotel, hotel residences and a retail business centre.
According to CTBUH, by 2020, six of Asia's commercial skyscrapers will make it into the list of world top 10 tallest buildings, with five from China and one from Malaysia. The others in the list consist of three from Saudi Arabia and one from the US.
Meanwhile, in November, AMBS Architects has proposed a 1,152m tall skyscraper in Iraq, called The Bride. The Bride will have 230 storeys topped by a 188m antenna. If the construction of The Bride is confirmed , it will surpass Jeddah Tower and become the tallest building in the world.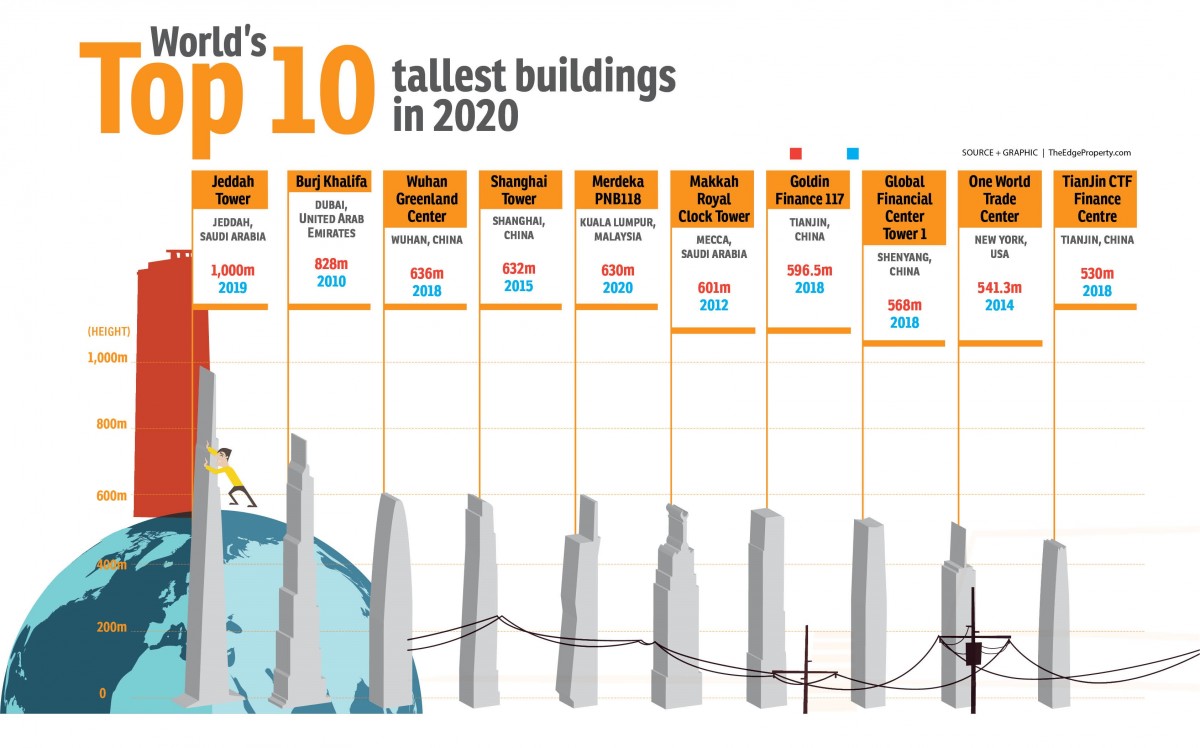 This story first appeared in TheEdgeProperty.com pullout on Dec 23, 2016, which comes with The Edge Financial Daily every Friday. Download TheEdgeProperty.com pullout here for free.