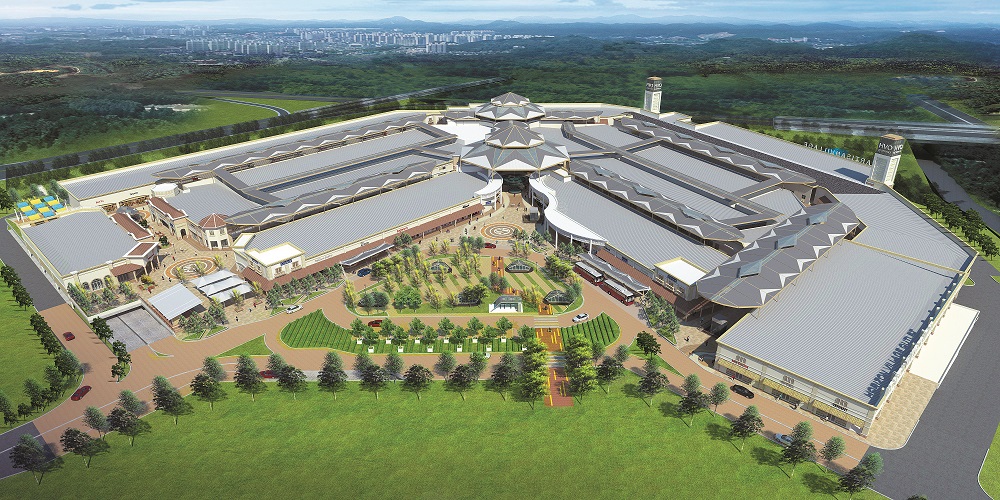 PETALING JAYA (Jan 7): Horizon Village Outlets (HVO) is set to open in mid-2018 with confirmed tenants and brands such as Giuseppe Zanotti Design, Tumi, Swiss Watch Gallery, La Martina and Kate Space New York, said Horizon Group managing director of international business, David Nelson in an interview with City and Country.
HVO is a 30:70 joint-venture project between US-based Horizon Group Properties and local outfit Mainstay Properties Sdn Bhd.
According to Nelson, the mall was previously known as Kuala Lumpur International Outlet (KLIO) but the name has been changed as there was much confusion with KLIA and KLIA 2, the abbreviation of Kuala Lumpur International Airport and Kuala Lumpur International Airport 2.
"We did some focus group [and] it was hard for people to understand the [KLIO] branding. So we embarked on a process of soliciting feedback from retailers and potential shoppers in focus groups on what kind of branding made sense, given what we were trying to accomplish, and that is how we came up with Horizon Village Outlets," said Nelson.
He also added that the focus groups liked the juxtaposition of "horizon", connoting "wide open" and "future", with "village" connoting "welcoming" and "intimacy".
The premium outlet mall has a gross development value of RM400 million and will be located about 10km north of the KLIA and KLIA 2, and will be located in Sime Darby Bhd's 2,370-acre township Serenia City.
When completed, HVO will cover 23 acres and have 150 one-storey retail lots. The total net lettable area available will be 400,000 sq ft and there will be 2,000 covered parking bays. The unique point of the outlet mall is that it will be built on a platform.
"We are building on a deck with parking underneath and there are six escalators and lifts to the shopping area," Nelson said.
This is an excerpt of the report in the Jan 9, 2017 issue of City & Country, the property pullout of The Edge Malaysia. Subscribe here for your personal copy.