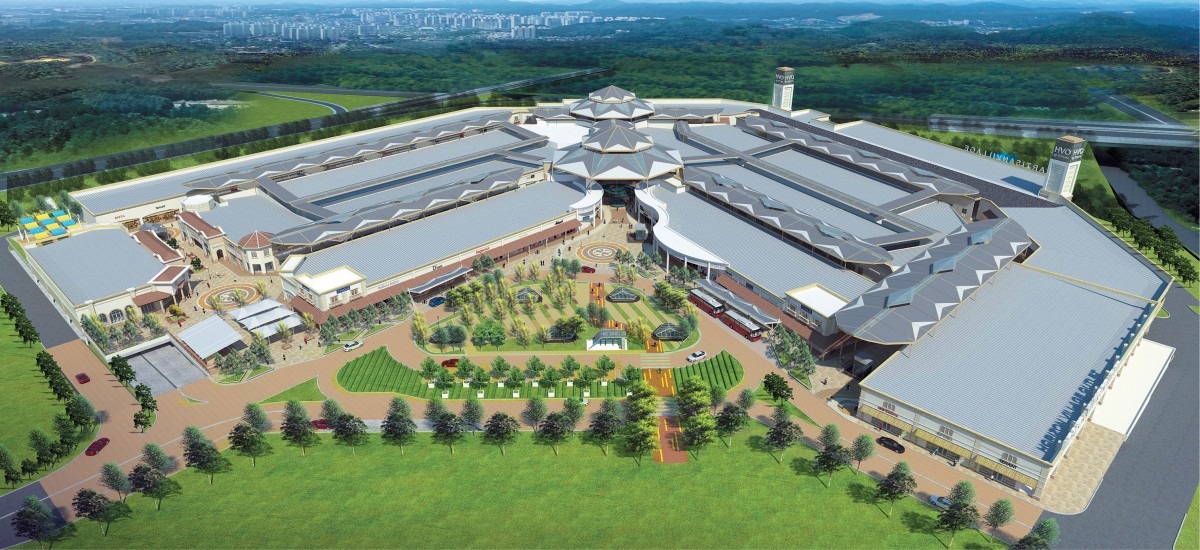 MALAYSIANS love to shop and love it even better when the prices are right. And by mid-2018, they might have the opportunity to satisfy their retail appetite at an outlet mall called Horizon Village Outlets (HVO).
The first reports about the outlet mall appeared in 2014 but there have since been some adjustments, including a name change from Kuala Lumpur International Outlet (see accompanying story).
The premium outlet mall, which has a gross development cost of RM400 million, will be located about 10km north of the Kuala Lumpur International Airport (KLIA) and klia2, and will come up in Sime Darby Bhd's 2,370-acre township, Serenia City. It is being jointly developed by US-based Horizon Group Properties (30%) and local outfit Mainstay Properties Sdn Bhd (70%).
HGP was established in 1998 and is based in Norton Shores, Michigan. It specialises in outlet retail and is the third largest outlet shopping centre developer and operator in the US. As at 2016, it owned 11 outlet malls with over 3.5 million sq ft of retail space in total.
Mainstay Properties, which is involved in property development, property investment and construction, was incorporated in 2005 and is a subsidiary of Mainstay Holdings Sdn Bhd.
According to HGP's managing director of international business, David Nelson, the two companies were brought together by Sime Darby Bhd. "We are not the largest [outlet mall developer] in the US as we don't acquire or buy other companies or buy shopping centres from other developers," he tells City & Country.
"We are really focused on ground-up development. We typically will try to do at least one shopping centre in a year; if we can open two shopping centres in a year, that is a good year for us. And as some of our properties really reach their potential and we feel we have created the bulk of value there is to create, we sell those properties and take the capital and reinvest back into new properties. But we are long-term holders. We hold our projects for an average of seven to eight years."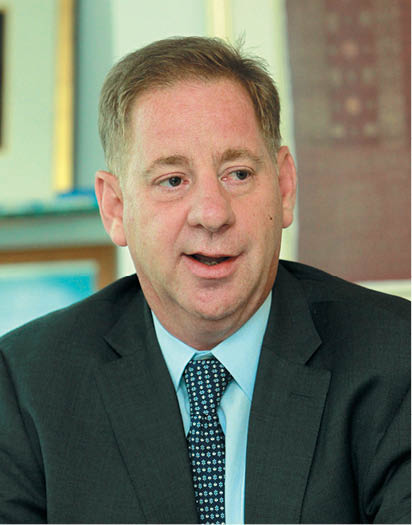 European theme with local cultural influence
When HVO is completed, it will cover 23 acres and have 150 one-storey retail lots. The total net lettable area available will be 400,000 sq ft and there will be 2,000 covered parking bays. What will be unique about the outlet mall is that it will be built on a platform. "We are building on a deck with parking underneath and there are six escalators and lifts to the shopping area," Nelson says.
Boasting a European theme, HVO will be designed like a racetrack, which, Nelson says, is effective for an outlet mall as the shops will be in the customers' line of sight when they walk through the mall. Its retail categories will include sports and lifestyle, luxury and affordable luxury as well as F&B and culture.
"We will concentrate on a few different merchandise categories. We are going to do luxury and affordable luxury and I think we will be known in the market for the better quality of our merchandise mix. But it won't be pure luxury; that's not the right thing to do, especially in a shopping centre that's as large as HVO.
"People who shop at Gucci and Salvatore Ferragamo also buy Nike shoes. They buy adidas and they eat; they buy baby strollers and clothes. So we will have sportswear and we will have a large F&B component.
"That is one of the main differences between the US and Asia. In the US, we typically dedicate about 5% of our retail space to F&B and we struggle to keep it full … Here, in this market, you can easily do 30%. In HVO, it will be about 20% to 25% on sq ft basis," says Nelson.
Another unique aspect of HVO will be the inclusion of something cultural. "We are working on a plan but I am not ready to unveil the details just yet. We are calling it Artisan Village. It will be about Malaysia and it will be about what Malaysia has been historically and what it is currently. It will be designed to appeal to both tourists and locals," Nelson explains.
Most of the outlet mall will be covered to ensure shoppers are protected from the elements. But to keep it cool, an evaporative cooling system will be installed. Big fans may also be installed but this is still being assessed.
To date, confirmed tenants and brands that will open at HVO are Giuseppe Zanotti Design, Tumi, Swiss Watch Gallery, La Martina, Tory Burch, Michael Hors, Kate Space New York, Godiva, Victoria's Secret beauty and accessories, Pedro, Charles & Keith, Bath & Body Works and Flow.
"These are Valiram Group brands and they have committed to 45,000 sq ft in HVO," says Nelson. He aimed to have brands committing to 30% of the mall, in terms of sq ft, by the end of 2016.
HVO is targeting to attract about 6 to 10 million shoppers in its first year of operation and is expected to create in excess of 2,000 employment opportunities, both in the mall and during its construction.
Competition down the road
The big question that may arise in everyone's mind is, why build an outlet mall when Mitsui Outlet Park KLIA Sepang is about 10km away? "Our project was underway in the sense that Sime Darby was focused on Serenia City and initiated conversation with Mainstay and Horizon about doing a project there when the airport authorities did a request for proposals and later moved forward with the Mitsui project. My assessment is that what we are doing is different enough from what Mitsui has already done that we can be successful," Nelson says.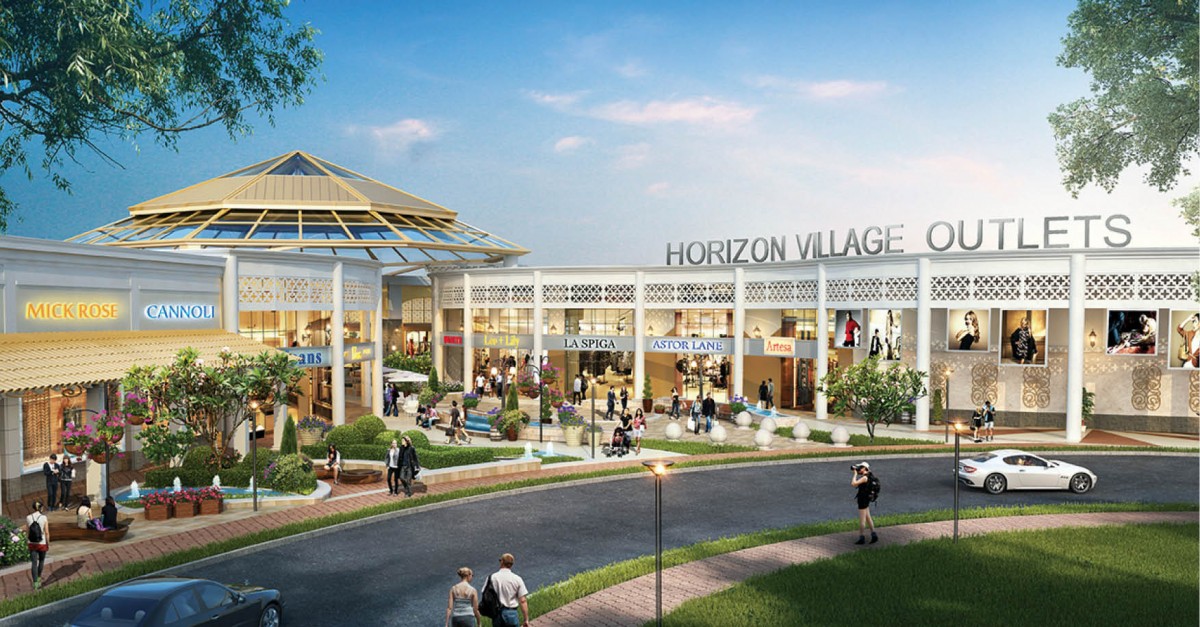 He adds that it is a good thing to have a number of shopping centres in close proximity to each other as that would create a retail hub. For example, says Nelson, Pavilion KL and Suria KLCC are near each other but are both doing well because they cater for a wide audience.
To property experts, outlet malls are a positive, given that local shoppers and tourists throng these places to spend their hard-earned cash. However, is there one too many in the Klang Valley?
"As an industry player, what I can say is that once Genting [Premium Outlet] opens, there will be intense competition here as there will be three outlet malls [the other two being HVO and Mitsui] in the Klang Valley," says Savills Malaysia managing director Allan Soo, who is also a shareholder of Penang's Design Village, the sole outlet mall in the north.
"The general consensus is that at least one will suffer as retail will not have sufficient stock. Although this is a good channel and retailers do want to take advantage as the sales density is good, they would have problems with too many outlets in one region alone or even in the whole country," he points out. "If they carry too much off-season stock, it also means they are not good at merchandising. Certainly, having to stock up three outlets in the Klang Valley is a challenge."
Henry Butcher Retail managing director Tan Hai Hsin concurs. "We cannot have so many [outlet malls] at one time. We cannot expect Polo Ralph Lauren, Levi's, Nike, Armani and so on to open in all of them. In the end, some may fail or are only able to offer mid-range brands," he says. "For premium outlets to be successful, brand recognition is very important among the population. If Malaysian shoppers do not appreciate some international brands, they will not travel 45 minutes to one hour even though the prices of these brands are affordable.
"Another challenge is the rapid growth of internet shopping in Malaysia. There are many local and regional shopping sites that offer international fashion and accessory brands, for example of shoes and handbags, at very attractive prices."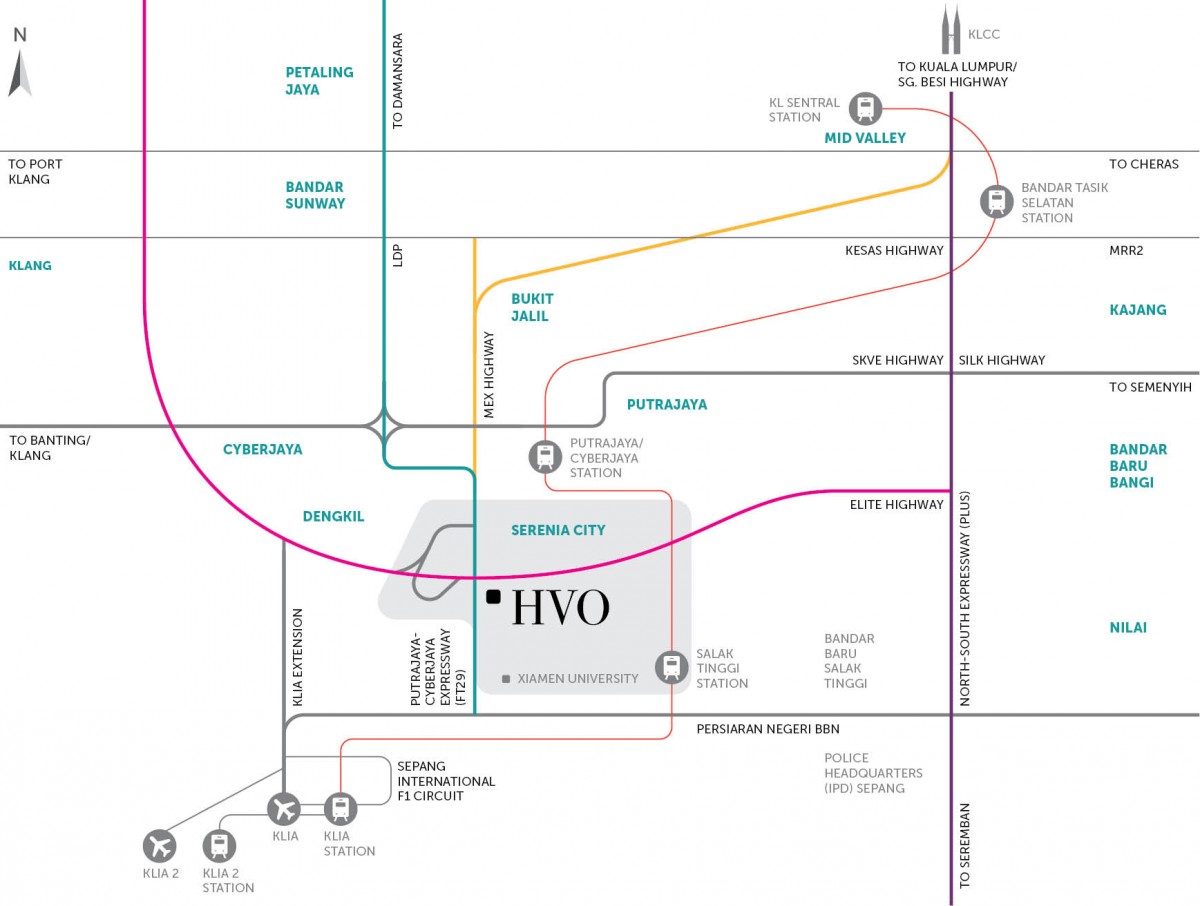 Lou Minn Yian, head of commercial real estate at LaurelCap Sdn Bhd, says another outlet mall is desirable. "The opening of another outlet may work well if it is complementary to others, such as Mitsui. The retailers will be different and they will capture different markets," she says. "Tour groups are a target market for premium outlets. Thus, it augurs well for HVO and Mitsui because they are located along the same route to KLIA.
"The overall short-term outlook for the retail segment is challenging. Nevertheless, the success of Mitsui and Johor Premium Outlets demonstrates that the shopping pattern and demand of the Malaysian consumer has shifted to such out-of-town malls. The lifting of visa requirements for Chinese tourists is another encouraging factor."
Savills' Soo points out, "Outlet malls do particularly well during recessions as they attract middle-income buyers with their value-for-money merchandise. They are also long-term assets as they are well patronised because of the brands they carry. Today, we find that athleisure brands are the top performers in Malaysia. But in the long term, aspirational brands will be the main attraction and best performers as the economy matures."
As the saying goes, variety is the spice of life, and with several outlet malls to choose from, Malaysians and tourists may find themselves spoilt for choice.
Why the delay
The name "Horizon Village Outlets" was coined in January 2016 after research showed that the original name, Kuala Lumpur International Outlet (KLIO), did not sit well with the market.
"When we came up with Kuala Lumpur International Outlet, we did it in-house; the leasing guy and I are probably responsible for the KLIO moniker. We wanted to say that the outlet mall was designed to serve the KL market, not the Johor or Singapore market. And we wanted to signal that it was oriented towards international brands because in a lot of people's minds, international brands means luxury brands," says Horizon Group Properties managing director of international business, David Nelson.
"But as we got into it, we realised that it was not a good name. It was confused with KLIA and klia2. We did some focus groups [and] it was hard for people to understand the [KLIO] branding. So we embarked on a process of soliciting feedback from retailers and potential shoppers in focus groups on what kind of branding made sense, given what we were trying to accomplish, and that is how we came up with Horizon Village Outlets.
"Ironically, my company is called Horizon but that is not really the main reason the mall is named Horizon Village Outlet. The focus groups liked the juxtaposition of 'horizon', connoting 'wide open' and 'future', with 'village', connoting 'welcoming' and 'intimacy'."
Another change is the opening date of the mall, which was slated for mid-2016 in earlier reports. This has been pushed to mid-2018.
"One of the reasons for this is infrastructure. I thought it was important, along with the leasing team and Nawawi Tie Leung [the marketing representative], that the shopping centre opened when access to the ELITE highway was completed," says Nelson. When completed in 2018, the access road will allow shoppers to easily drive to HVO.
Other reasons for the delay in opening the mall include the issue of branding because of the new name, changes in the retail market with a lot of products coming in, and the implementation of the Goods and Services Tax.
"Retailers understand and are supportive of the timing. And they appreciate the business plan that we are committed to be successful on day one," Nelson says.
With Serenia City's estimated population of 67,000 and the nearby Xiamen University's projected 10,000 student intake when fully operational, Nelson's confidence is understandable.
This article first appeared in City & Country, a pullout of The Edge Malaysia Weekly, on Jan 9, 2017. Subscribe here for your personal copy.