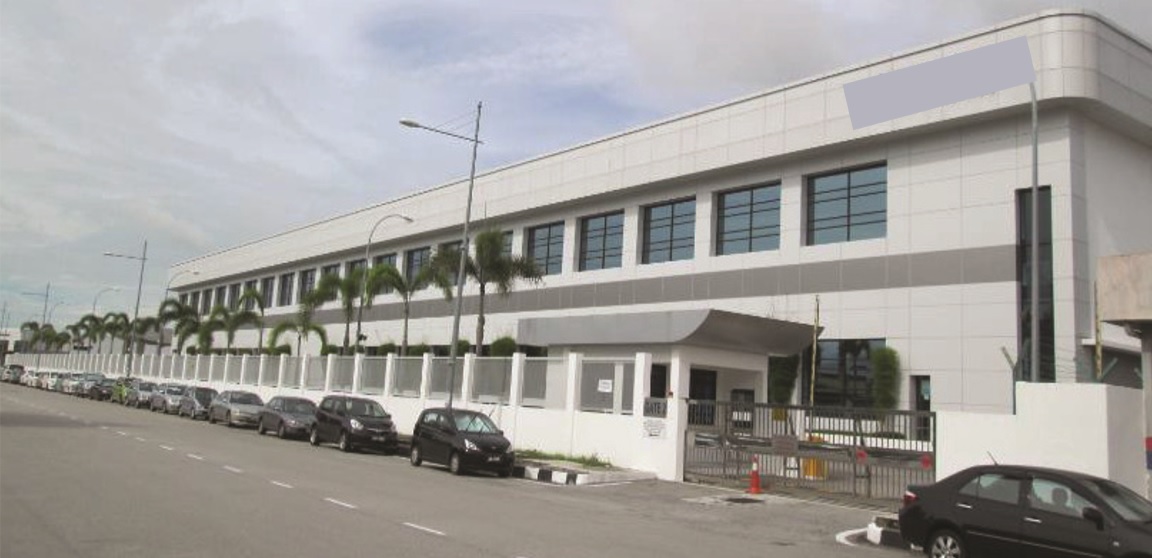 WESTERN Digital Corp's subsidiary HGST Technologies Malaysia Sdn Bhd, which ceased operations last March, has put the parcel on which its factory is located and the adjoining vacant land in Bayan Lepas Industrial Zone, Penang, up for sale.
The two parcels, with a combined size of 10.57 acres, could fetch as much as RM100 million.
The larger of the two, measuring 6.03 acres, comes with a two-storey R&D and manufacturing plant, which has a built-up of 203,915 sq ft. The adjacent vacant parcel measures 4.54 acres. Both parcels have 52 years remaining on their lease.
According to marketing documents obtained by The Edge, JLL Property Services (M) Sdn Bhd has been hired as the exclusive marketing agent for the property. JLL country head for Malaysia Y Y Lau confirms that the assets have been placed on the market following the closure of the factory.
"The factory is relatively well maintained and there is an adjoining vacant land for expansion. There are not many parcels of this size available on the market," says Lau, who declines to reveal the asking price.
It is learnt that Western Digital is seeking something in the range of RM80 million to RM100 million, depending on the terms and conditions of the deal.
A source says, "The property has received good interest." The sale is being conducted by private treaty, which means that the agent will go directly to potential buyers to negotiate a deal.
The marketing documents, which have been distributed to potential purchasers, state that the plant has a production facility that takes up 40% of the space. The rest houses the support facility (32%), warehouse (11%), R&D area (10%) and office (7%). Amenities include a cafeteria and an auditorium. The factory also has ample parking space as well as bays for motorcycles and buses.
The parcels are located in Hilir Sungai
Kluang in Bayan Lepas Free Trade Zone 4, which is the final phase of the Bayan Lepas Industrial Park development that commenced in the 1970s. They are about 8km from Penang International Airport, 28km from Penang Port and 2km from the Sultan Abdul Halim Mu'adzam Shah Bridge.
Some notable transactions in the vicinity include Motorola Solutions Malaysia's sale of an 11.73-acre parcel to Sanmina-SCI Systems (M) Sdn Bhd for RM65.5 million in October 2015. That piece of land had 38 years left on its lease.
Around the same time, US-based Fairchild Semiconductor sold an 11.45-acre parcel to
B. Braun Medical Industries Sdn Bhd for RM64.31 million. The deal involved three parcels with 17, 20 and 26 years left on their lease.
Last February, Inari Amertron Bhd's subsidiary Inari Technology Sdn Bhd purchased a 5.25-acre leasehold parcel with a factory building for RM22.8 million.
As recent as two weeks ago, The Edge reported that Seagate Technology PLC had put its manufacturing facility in Bayan Lepas Industrial Park up for sale. The marketing exercise is expected to start at the end of this month, and the sale will be by way of expression of interest (EOI). Unlike an offer made through a tender, both parties have the option to not proceed with the deal.
The Seagate facility has a built-up of 430,000 sq ft and sits on 12.32 acres of leasehold land. The company is asking RM100 million for the parcel, which has 35 years left on its lease.
News of the closure of HGST's Penang plant broke in October 2015. The company shut down the factory last March and it has been vacant since last August.
The building was built and completed in December 2007. It belonged to a company called sTec Inc, which was later acquired by HGST Inc in September 2013.
HGST Inc, formerly known as Hitachi Global Storage Technologies, was formed following the merger of IBM's and Hitachi's hard disk drive business. Western Digital bought the company in 2012.
The closure of the Penang factory follows Western Digital's decision to integrate parts of the Hitachi storage business. According to a source, some of the machinery were moved to HGST's contractor company in Johor. HGST also has another plant in Sarawak that produces the company's aluminium substrate requirements.
A search on the Companies Commission of Malaysia's website shows that HGST was incorporated in 2006 and is wholly owned by Cayman Islands-registered STEC R&D Ltd. In the financial year ended Dec 31, 2015, it reported a revenue of RM411,918 and profit after tax of RM106,512.
As at Dec 31, 2015, it had accumulated profits of RM287,713, down from RM183.09 million the year before. Its total liabilities stood at RM127,006.
This article first appeared in The Edge Malaysia on Jan 23, 2017. Subscribe here for your personal copy.