Petaling Jaya folks would probably know Damansara Utama (DU) as a busy commercial area with banks, cafés, restaurants and offices. It is bustling with office workers during the day while the numerous cafés and food haunts are patronised by those looking to chill out after work.
DU is divided into two sections — SS21 on the west side made up of the commercial centre known as Damansara Uptown (Uptown) and landed homes; and SS20 on the east side (also known as Damansara Kim) made up of mainly residential homes.
See Hoy Chan Sdn Bhd Group is the developer of DU which comprises almost 3,000 terraced houses, semi-detached houses and bungalows and over 300 shophouses. Uptown also features a mix of office buildings and shopoffices. The latest additions in Uptown are the 5-storey neighbourhood mall called The Starling with a net lettable area of about 450,000 sq ft; UPtown 8 which is a 38-storey MSC status, green, grade A office building; and a serviced residence managed by The Ascott Ltd known as the Somerset Damansara Uptown. These new projects and the constant upgrading of infrastructure there have given the area a facelift and new landmarks.
Housing price rise
Terraced houses here, mainly double-storey houses with a land size of 22ft by 75ft and a built-up of 1,650 sq ft, were priced somewhere between a mere (by today's standards) RM40,000 to RM50,000 when DU was first developed in the mid 1970's, says Laurelcap Sdn Bhd's director Stanley Toh.
"The current asking price for a 22ft by 75ft double-storey terraced house is RM990,000 to RM1.1 million. On average it's about 2,300% capital appreciation since it was first developed!" Toh exclaims.
According to Nawawi Tie Leung Property Consultants Sdn Bhd managing director, Eddy Wong, the land parcel for intermediate lots is typically 22ft by 70ft, 22ft by 75ft and 23ft by 70ft.
Meanwhile, GMAC Realtor's negotiator, Adrian Tan, notes that if the house is renovated, it can command a higher price of more than a million ringgit.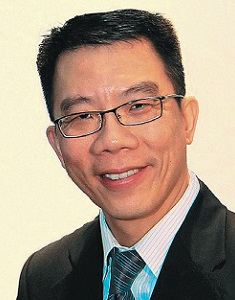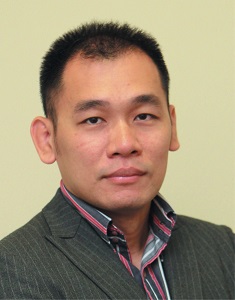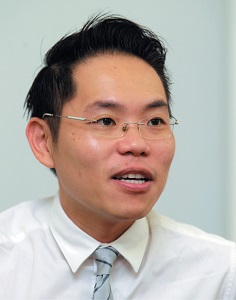 "Renovated units can fetch prices from RM1.1 to RM1.3 million," says Tan.
According to data from TheEdgeProperty.com, the highest average transacted price psf of terraced homes in DU was in 4Q2015 at RM671 psf based on land size. On the absolute price basis, 4Q2015 saw an average transacted price of RM1.1 million.
The terraced houses first reached the one million mark in 1Q2015 with an average transacted price of RM1.18 million. Meanwhile, the latest data in 2Q2016 saw terraced houses in DU being transacted at RM649 psf, up 4% y-o-y. As at 2Q2016, the terraced houses in DU were transacted at an average of RM1.08 million.
Currently, the only high-rise residence in DU is UPtown Residences, which was launched in April 2012.
Nawawi Tie Leung's Wong says UPtown Residences was launched around the RM850 psf level.
"Currently, the resale price is around RM1,100 psf," he says.
Meanwhile, among the amenities located in DU include schools such as SK and SMK Damansara Utama, hospitals such as the KPJ Damansara Specialist Hospital and banks such as RHB Bank, AmBank and Public Bank.

Market slowing?
According to Laurelcap's Toh, the slow market has affected the sale and rental of terraced homes in DU in terms of the longer time it takes to close a deal but prices have not dropped.
"This is mainly due to the strict lending regime. Rents have also experienced a slight dip which is expected," says Toh.
"Rental yields for terraced houses are between 2.5% to 3% while the serviced apartments/condos are between 4% to 4.5%,"says Toh.
Meanwhile, Tan thinks that during a slow market, rents and prices of homes in mature and more established developments/neighbourhoods are more "inelastic" than those in newer neighbourhoods due to their "branding".
"It is easier to justify the values in a more mature/established area than a new unproven neighbourhood. DU house prices have largely been unaffected by the current downturn although transactions have been slow," Tan explains.
"Secondary housing prices in good locations will continue to grow in future but they will stagnate in the meantime. Currently, the subsale market is being heavily contested by the primary market with developers giving good packages and making it easier for purchasers to commit to new developments.
"Besides, the cooling measures implemented over the past few years have resulted in fewer flippers/speculative purchasers in the market so prices will generally be more stable," Tan adds.

The good and the bad
According to Toh, most of the people living in DU are families who have lived there for many years while the more recent serviced apartments have attracted young adults and young families.
"It has good public infrastructure and amenities and an abundance of food and beverage [outlets], banks, convenience stores and shopping malls close by," says Toh.
However, with the good comes the bad as well.
"Traffic jams and parking issues are posing problems here. This is observed throughout the neighbourhood and the commercial area. Although more underground parking has been allocated at the Uptown commercial area, we still experience the same congestion and double parking," says GMAC Realtor's Tan.
"This suggests that people want convenience when it comes to street parking.
"What is needed is probably a better system for street-level parking such as the availability of drop off/pick-up points, or a 30-minute street parking only for customers looking to use the bank's ATM, or pick up a pack of cigarettes from 7-Eleven. After 30 minutes, a timed barricade would rise to prevent the parked car from leaving unless a RM50 fee is paid," Tan suggests.
Tan adds that shuttle bus services around Uptown and the surrounding residential areas would also help.

Outlook
According to Laurelcap's Toh, the short-term outlook for DU is that prices will be maintained for the next one or two years while in the long term, property prices will continue to appreciate due to the freehold nature of the area coupled with the shortage of new landed housing.
Wong concurs, considering the fact that DU is a mature neighbourhood.
"The longer-term outlook is positive as DU is well-located with good connectivity and with easy access to amenities. Potential homebuyers should take a longer-term view. If they find something that meets their needs, they should just proceed with their purchase and not wait for the market to dip further. It is not easy to find a property that you like and which meets your requirements," he adds.
Meanwhile, Toh suggests that investors look out for shoplots and serviced apartments while homebuyers should look at buying old houses and then refurbishing them.
"With the newly completed refurbishment of the public walkways and car parks as well as the new Starling Mall, the Uptown commercial square has seen many new tenants entering the area. Occupancy for the ground floor of the mall is at least about 90% to 95%. Hence, investors should seize the opportunity and invest in the area for the long run," says Toh.
Why DU?
Nawawi Tie Leung Property Consultants Sdn Bhd managing director, Eddy Wong notes that the terraced houses in DU have enjoyed steady price appreciation because of the area's centralised location with good connectivity to various parts of the Klang Valley and easy access to amenities.
"People still prefer landed properties over high rises and are willing to pay a premium for it especially when they are located in mature areas with good connectivity and amenities.
"There are very few vacant land parcels for new terraced house developments in DU or even in other areas in Petaling Jaya. As such, prices will continue to appreciate in line with household income growth due to the forces of demand and supply," says Wong.
Meanwhile, GMAC Realtor's negotiator Adrian Tan explains that DU has very strong location factors. For one, it is located at the heart of Damansara where business and job opportunities are ample, while a lot of good public and private schools are situated within easy driving distance to the homes here.
"In addition, there is also good access to health care (KPJ Damansara) and entertainment/leisure (1 Utama Shopping Centre in neighbouring Bandar Utama and the Curve located at Mutiara Damansara).
"DU also has good connectivity to major highways such as Lebuhraya Damansara-Puchong, the SPRINT highway and the New Klang Valley Expressway. Connectivity has and will be boosted by the Mass Rapid Transit (MRT) Line 1 and the future Light Rail Transit (LRT) Line 3. With such strong fundamentals, the potential for long-term growth is constantly strong," says Tan.
There is currently no more vacant land in the area for further development. "The only redevelopment opportunities would be the kampung/squatter areas behind Jalan SS21/13," says Tan.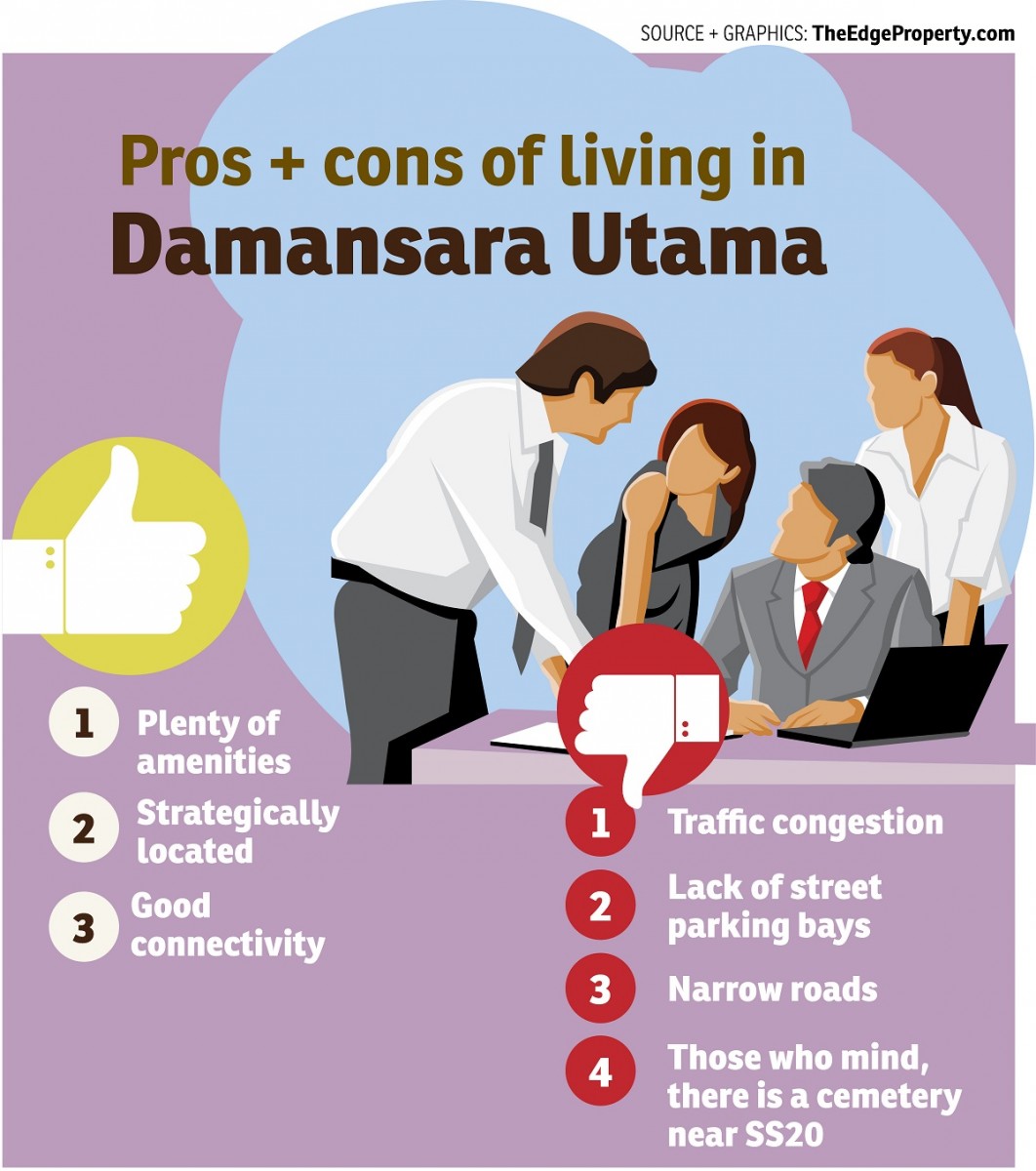 This story first appeared in TheEdgeProperty.com pullout on Jan 27, 2017, which comes with The Edge Financial Daily every Friday. Download TheEdgeProperty.com pullout here for free.