Sunway Bhd (Feb 13, RM3.16)
Maintain buy with an unchanged target price of RM3.75: Sunway Bhd entered into a joint venture (JV) agreement to acquire Austral Meridian Property Sdn Bhd which will enable Sunway to gain an additional 3.41ha of leasehold land in Jalan Peel.
Sunway will hold a 50% + 1 share stake in the JV with the remaining from Low Peng Kiat (40%) and CRSC Property Sdn Bhd (10%). The estimated gross development value (GDV) is approximately RM2 billion to be developed over a 10-year period (comprising serviced apartments, office tower and retail shops) with target launch by the first half of financial year 2018. Sunway has the option to increase the stake from 50% + 1 share to 70% + 1 share within an eight-year period.
After factoring in the subscription of an equity stake of 50+1% for RM500,000, shareholder advance of RM98 million (based on an effective stake of 70%) and additional funding of RM183 million for an additional 20% stake, the net present value (NPV) to pay for the land cost is RM228 million (for a 70% stake), our calculations point to an implied land cost of RM886 per sq ft. With the plot ratio of seven times and an estimated GDV of RM2 billion, cost of land accounts for about 16% of total GDV, which is within the 20% benchmark.
We are positive about the land acquisition given its strategic location, which is directly opposite the RM4 billion Sunway Velocity development. We expect the proposed development to have synergies with the existing Sunway Velocity that comprises of Sunway Velocity Shopping mall, medical centre and hotel.
The proposed land acquisition will increase the group's total GDV by 5% to RM32.5 billion, which will sustain development period over 15 years. The NPV for the project is estimated at RM83 million or four sen per share. — Hong Leong Investment Research, Feb 13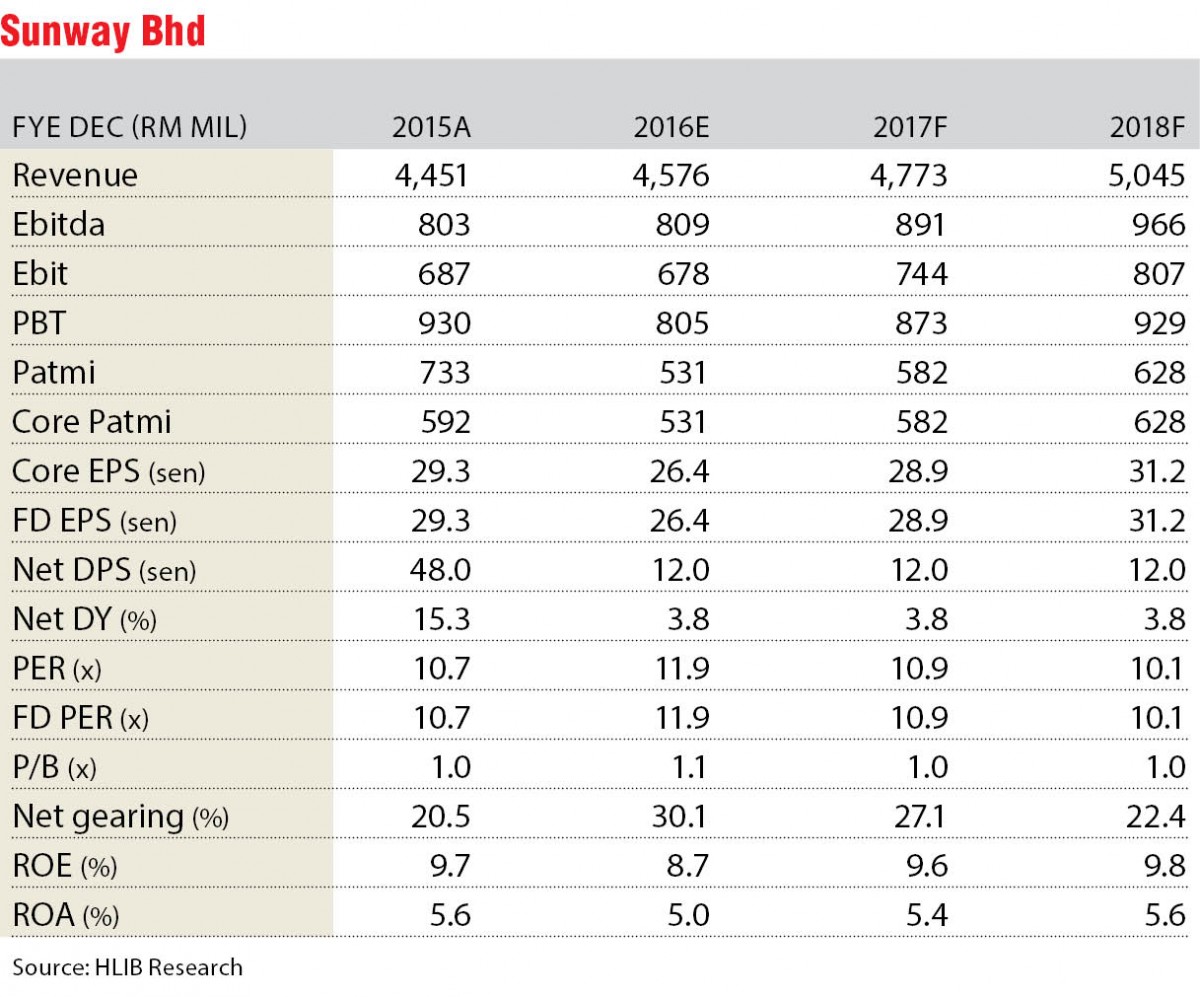 This article first appeared in The Edge Financial Daily, on Feb 14, 2017.
For more stories, download TheEdgeproperty.com pullout here for free.