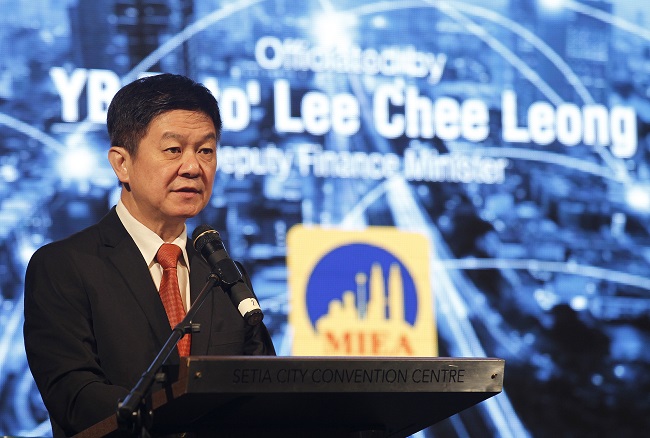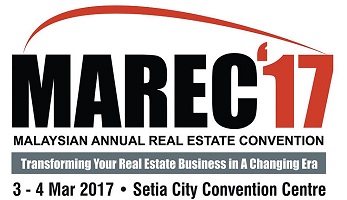 SETIA ALAM (March 3): The number of fraud cases related to illegal real estate brokers reported last year has decreased last year from the previous year.
In his opening remarks at the Malaysian Annual Real Estate Convention (MAREC'17), today, Second Deputy Finance Minister Datuk Lee Chee Leong (pictured) revealed that as at December last year, there were 105 fraud cases related to illegal brokers compared with 180 reported cases in 2015.
"There are still members of the public using the services of unregistered brokers at the risk of losing their money.
"The government also loses out on revenue as these illegals do not pay the relevant taxes including the Goods and Services Tax (GST)," he added.
Lee noted that the Board of Valuers, Appraisers and Estate Agents Malaysia (BOVAEA) will not be able to assist a person who is cheated of his or her money after using the services of illegal brokers.
According to information from BOVAEA, as at December 2016, there were 1,111 legal individual real estate agents and 984 real estate firms or agencies in Malaysia.
There are also seven licensed property appraisal firms, 373 registered property valuation firms and seven licensed property management firms.
The Malaysian Institute of Estate Agents (MIEA) president Erick Kho added that there are 22,000 registered real estate negotiators (REN) who are active in the market.
He urged the authorities to enhance enforcement to weed out the black sheep in the industry.
According to the Valuers, Appraisers, and Estate Agents Act 1981 (Act 242), individuals of firms that are not registered real estate agents or firms are prohibited from collecting any fee from property owners when assisting them in sales and purchase transactions.
"MIEA has tried its best to detect the illegal brokers or firms by scanning online and printed advertisements. However, public awareness is needed to stop them from hurting the registered agents' reputation," he told reporters during the media conference after the opening of MAREC'17 organised by MIEA.
TheEdgeProperty.com is the media partner for the event.
A registered real estate agent (REA) will carry a four-digit REA number, while a real estate negotiator (REN) will have a five-digit REN number.
Kho urged the public to use the BOVAEA website to verify a real estate agent's status before entering into any transactions to protect themselves.