EDITOR'S CHOICE AWARD EXEMPLARY COMMUNITY BUILDER
UEM SUNRISE BHD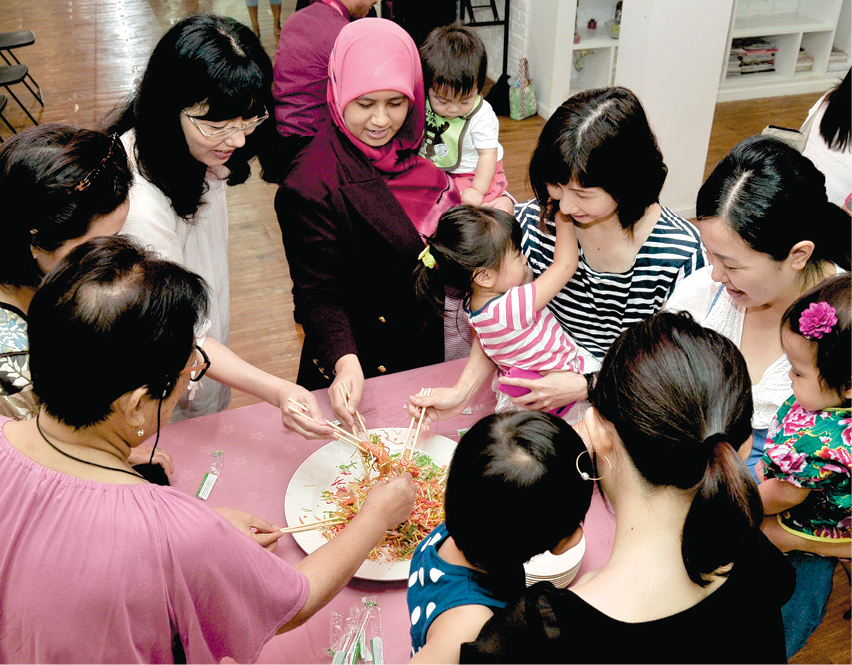 Take a stroll on Jalan Kiara, the main arterial road of Mont'Kiara in Kuala Lumpur and you will find an international school, trendy retail shops, a shopping mall, office blocks, landed and high-rise residences, eateries and a police station all located within the 1km length road.
Go beyond Jalan Kiara to Jalan Kiara 3, Jalan Kiara 4, Jalan Kiara 5, Jalan Desa Kiara and Jalan Duta Kiara, you will find more condominiums, schools, a medical centre, art gallery, more retail projects and business hubs. But you would notice that as you move along these roads, there are a number of bus stops placed intermittently. For residents of Mont'Kiara, its master developer UEM Sunrise Bhd has long rendered a free shuttle bus service for Mont'Kiara residents that goes around the area. There is also a direct bus service to the city transit hub, KL Sentral.
Besides the free shuttle bus service, the developer also set up exclusive community centres known as the UEM Sunrise Fun Zone (set up since 2008) and UEM Sunrise Chill Out Zone (since 2012).
These two facilities are used to conduct and coordinate community programmes for the residents of UEM Sunrise-managed properties in Mont'Kiara. The UEM Sunrise Fun Zone is skewed towards children-friendly events such as Cherrya Time and Wizard of Fun Zone. Meanwhile, the UEM Sunrise Chill Out Zone organises events for adults such as language classes, dance and cooking classes, golf friendlies, badminton tournaments and craft workshops, among others.
The two zones are also used for events to foster better relationships and networking among the international residents living in properties managed by UEM Sunrise in both its central and southern regions.
In acknowledgement of its passion and commitment towards community building and management, particularly in the Mont'Kiara enclave, UEM Sunrise has been awarded the TheEdgeProperty.com Editor's Choice Award: Exemplary Community Builder in conjunction with the inaugural TheEdgeProperty.com Malaysia's Best Managed Property Awards 2017. The Awards recognises excellence in a project, building, company or personality that promotes top quality property management practices. The winners are selected upon careful and detailed scrutiny of all the submissions received for TheEdgeProperty.com Malaysia's Best Managed Property Awards 2017.
The editors were impressed with the developer's continued investment in Mont'Kiara that has successfully transformed the area into a sought-after address for both locals and foreigners.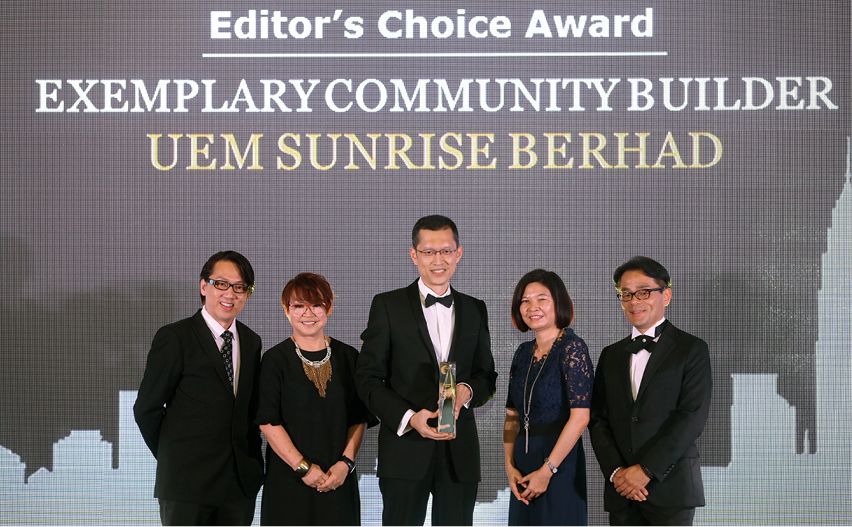 "Building community-oriented projects has been a key focus of UEM Sunrise. A developer plays a significant role in building a strong sense of community as we are empowered to first lay the foundations of a community through the design of a development," says UEM Sunrise managing director and CEO Anwar Syahrin Abdul Ajib.
The developer believes that a good development goes beyond unique architectural design and a well-constructed building. "A good development is much more than a showcase of industry-leading and innovative design; a good development is about its people and its ability to serve the needs of the community that it houses."
"It is about uplifting the quality of life for our purchasers. It is also about our buyers feeling secure knowing that they are providing the best for themselves and their families," he adds.
"A sense of community is a mark of a top-quality development. It is an intrinsic component of a successful development as a well-designed development helps shape the community and gives the residents living in the community a sense of belonging."
Anwar cites an example. When UEM Sunrise designs public spaces that can be used to promote art and cultural activities at Publika, Solaris Dutamas, it is also helping to shape and inspire a community to come together to celebrate the arts.
Public spaces are one of the common community features in all of UEM Sunrise's developments. These include Yoga terraces and wellness gardens that serve as a platform for the community to come together.
"For example, at 28 Mont'Kiara, we included plenty of open spaces complete with landscape and outdoor amenities that not only create a sense of harmony with the environment, but also allow people to come together to enjoy the outdoors," he explains.
Anwar promises to further build on this "placemaking" aspiration by capitalising on the public spaces at its Puteri Harbour development, Mall of Medini and Anjung, all in Johor as well as at Publika Kuala Lumpur to undertake activities that create community dynamics and vibrancy at the built environments.
"For us, we always strive to deliver quality developments that are sustainable and holistic. This means that the residents living and working in our communities will have access to a wide array of amenities that cater to their lifestyles. We also make a concerted effort to listen to the community's needs in order to design an ecology of developments and amenities that will help improve their lives," says Anwar.
Sustainability
Besides listening to the community's needs, Anwar believes a development and its features must last into the future.
"Long-term sustainability lies at the heart of all our developments. Before we embark to convert a piece of land into a development, we will first seek to understand how we can best transform the land into a development that would best meet the community's needs, or best complement the amenities in nearby neighbourhoods," he says.
Projects that offer sustainability and that can create a strong sense of community are becoming more attractive as they are better differentiated in an increasingly competitive property market, he adds.
On winning the award, Anwar attributes it to the efforts of the UEM Sunrise team and the support from its customers. "UEM Sunrise is proud to have won the Editor's Choice Award by TheEdgeProperty.com as winning this award is significant for the UEM Sunrise family who have worked tirelessly to ensure that we constantly create and bring quality developments to the market. I am extremely honoured to be working alongside the best and most hardworking talents in the industry," says Anwar.
TEPBMA2017
For more stories on the Awards, click here.
This story first appeared in TheEdgeProperty.com pullout on April 7, 2017. Download TheEdgeProperty.com pullout here for free.