NON-STRATA RESIDENTIAL CATEGORY — GOLD
VALENCIA, SG BULOH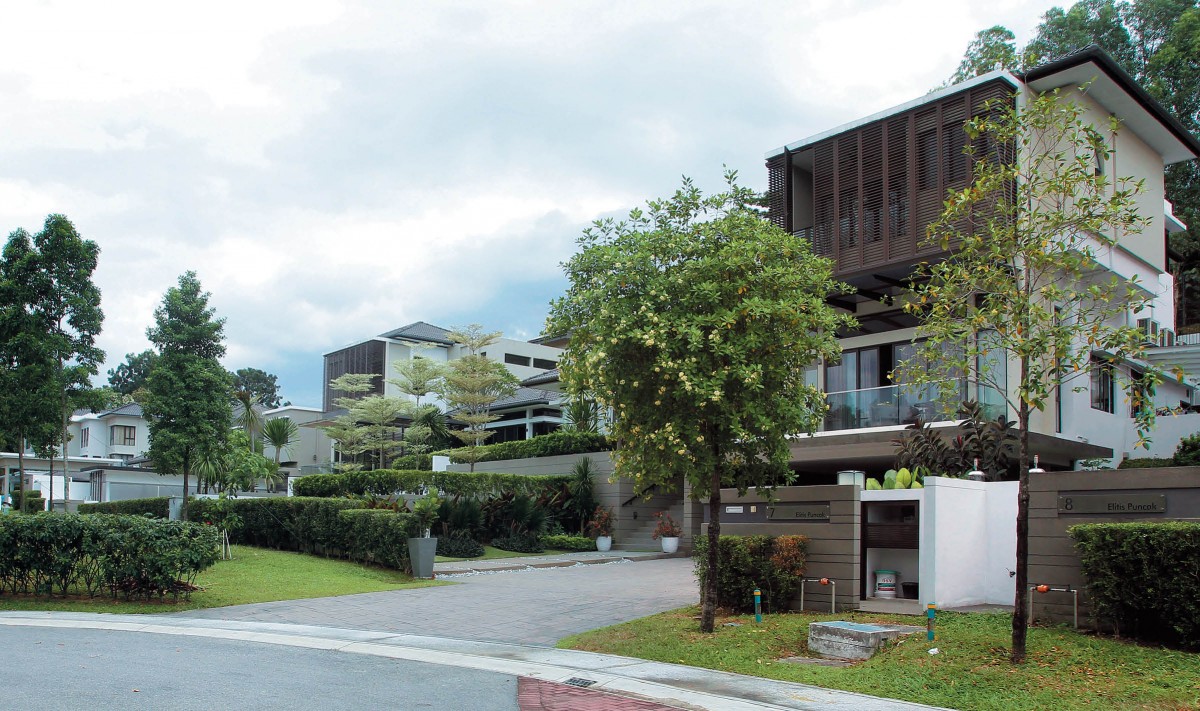 AS we drive towards Valencia, the wide tree-lined roads welcome us into a far different world from the busy traffic we have left behind. The security guards are strict, asking many questions and forms of verification before letting us through into the exclusive township development.
The 288-acre gated residential development in Sungai Buloh, Selangor features the first residents-only golf course in Malaysia. It has close to 900 homes comprising a mix of townhouses, semi-detached houses, bungalow lots, garden terraces, town villas and Small-office Home-office (SoHo) units structured into four precincts (North Golf Precinct, South Golf Precinct, Hill Court Precinct and Garden Precinct). The development is mainly freehold except for the Garden Precinct.
Accessibility is via the Sungai Buloh exit on the North Klang Valley Expressway, and also through the Penchala exit on Damansara-Puchong Expressway. The recent completion of the mass rapid transit (MRT) line has also added convenience to the residents in the area with the Sungai Buloh MRT station a 15-minute drive away.
Some 30% of the residents in Valencia are expatriates and those with school-going children could send them to the ELC International School and IGB International School located nearby.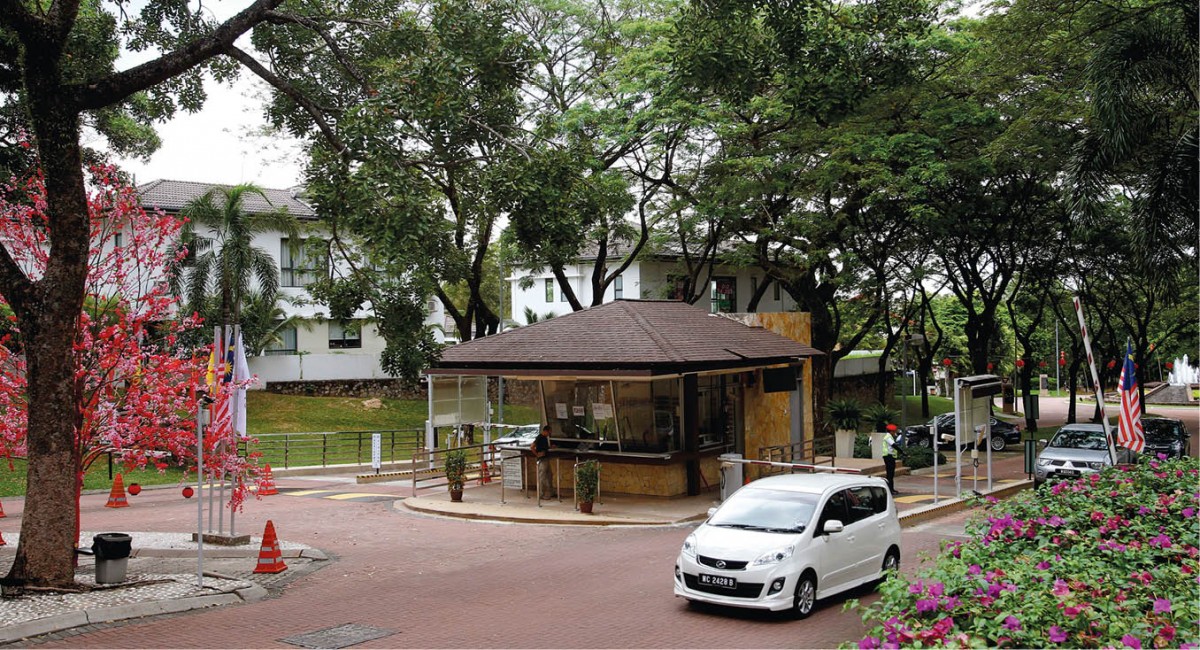 Completed in 2012, it is currently managed by Gamuda Land Property Services Sdn Bhd, a subsidiary of developer Gamuda Land — the property arm of Gamuda Bhd. It has done such a good job that Valencia came out the Gold winner in the residential category (non-strata) at TheEdgeProperty.com Malaysia's Best Managed Property Awards 2017.
The township development had previously won the Malaysia Landscape Architecture Award in 2009 and had achieved an outstanding Construction Quality Assessment System (CONQUAS) score of 80.1, under the low-rise building category.
A different ball game
Gamuda Land senior group general manager of club operations and township Tang Meng Loon notes that managing a township with a sheer size such as Valencia comes with significant challenges especially with regards to security surveillance and management.
"For us, when it comes to managing a township, we are very stringent about security. We employ various levels of security measures and use of technology, from perimeter fencing surveillance to stringent vetting of visitors and contractors, including different methods of ground patrol to keep our township safe and secure," says Tang.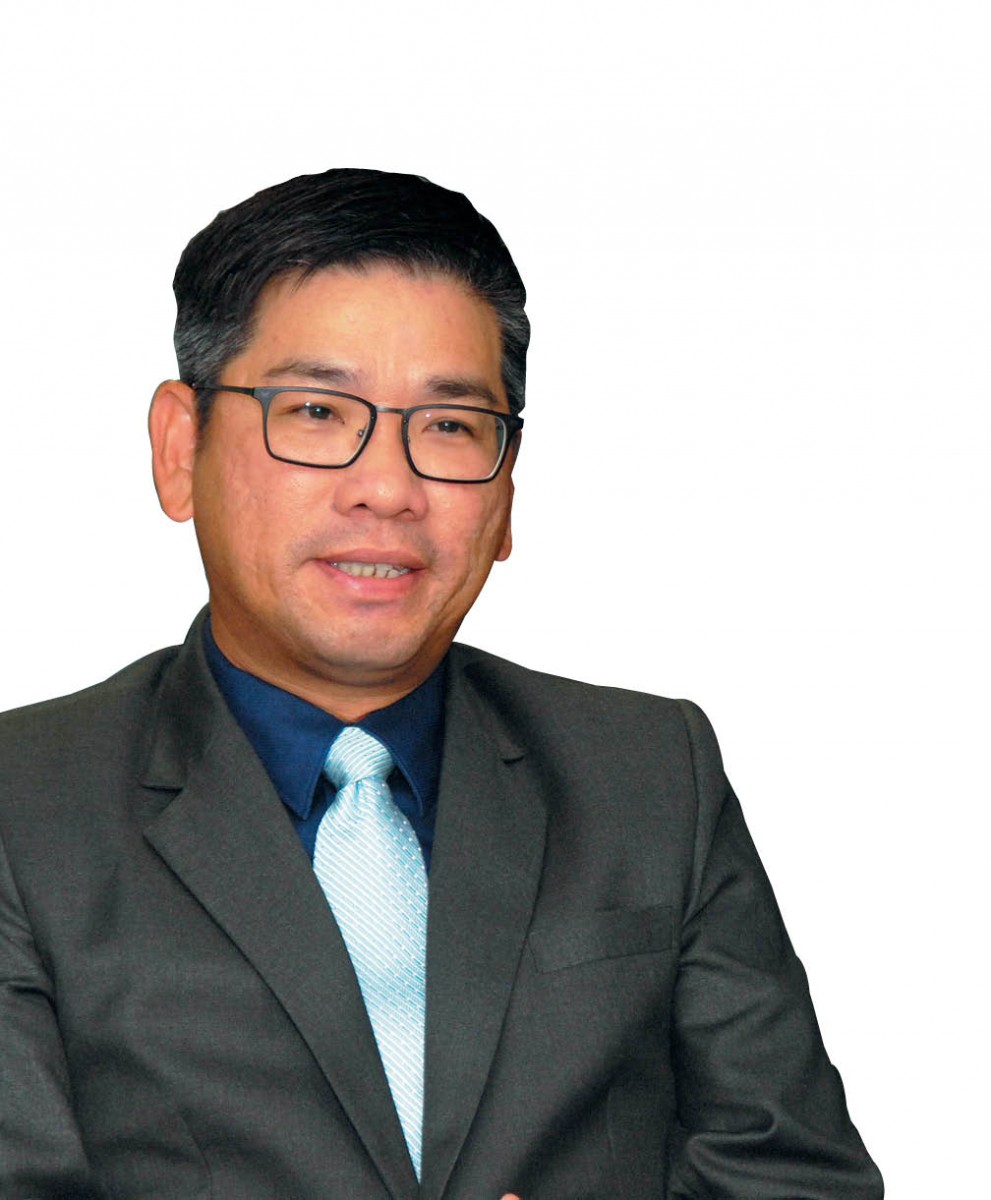 Valencia is surrounded by an anti-climb fence and equipped with 140 CCTV cameras. The CCTV is monitored by an in-house officer at the control room. Meanwhile, there is only one entry and one exit point into the township while the residents' lane has double barrier access control enabling only one vehicle at a time to pass through the entry gate.
"For example, when a visitor, contractor or a non-resident wants to visit a resident, the guards conduct very stringent checks and will call the resident via our intercom system linked between the guard house and residences before they are allowed to enter. We call this the Visitor Management System (VMS). Even if the visitor wants to just drop off something, if the resident is not in, we won't allow the visitor to enter. Of course, sometimes we may anger the resident because we are so strict with their guests but we rather face their momentary ire than to compromise on their long-term safety," adds Tang.
However, plans are in place to make the system more efficient by developing a customer portal using a smart phone application. This will provide total property management solutions to all residents, among which include new methods of security verification for visitors which will reduce the queue time at the security post and help reduce congestion.
Apart from the security system itself, the neighbourhood has six in-house security officers and 35 outsourced security guards. There is also one armed guard and two guard dogs that are deployed during the night shift, while 24-hour CCTV surveillance further reinforces the security measures. Furthermore, Valencia's roads are curvilinear roads which help to slow down vehicular speed.
Abundant facilities and amenities
Residents in Valencia have a vast array of facilities and amenities to enjoy at the Village Square comprising a convenience shop, art class, music centre, hair and beauty salon, kids day-care centre and a chiropractic treatment centre.
"The Village Square is in fact closed to the public, but residents can bring their guests to the Village Square once they have gone through our security clearance," says Tang.
"Meanwhile, there is also a clubhouse that houses tennis courts, an Olympic-sized swimming pool, wading pools, Jacuzzi, steam room, playground, jogging track and a gymnasium," says Tang.
The Golfers' Terrace at the clubhouse also caters to golfer residents as well as private parties and meetings.
Currently, 35 full-time landscaping and housekeeping assistants work seven days a week at Valencia while there are three building maintenance technicians, four clubhouse sports and recreation assistants and supervisors, and two lifeguards stationed at the swimming pool.
"We ensure that every critical aspect is covered in our maintenance programme so that nothing is left to chance. Operating procedures, systems and processes are also put in place to ensure that everyone knows their roles and responsibilities," says Tang.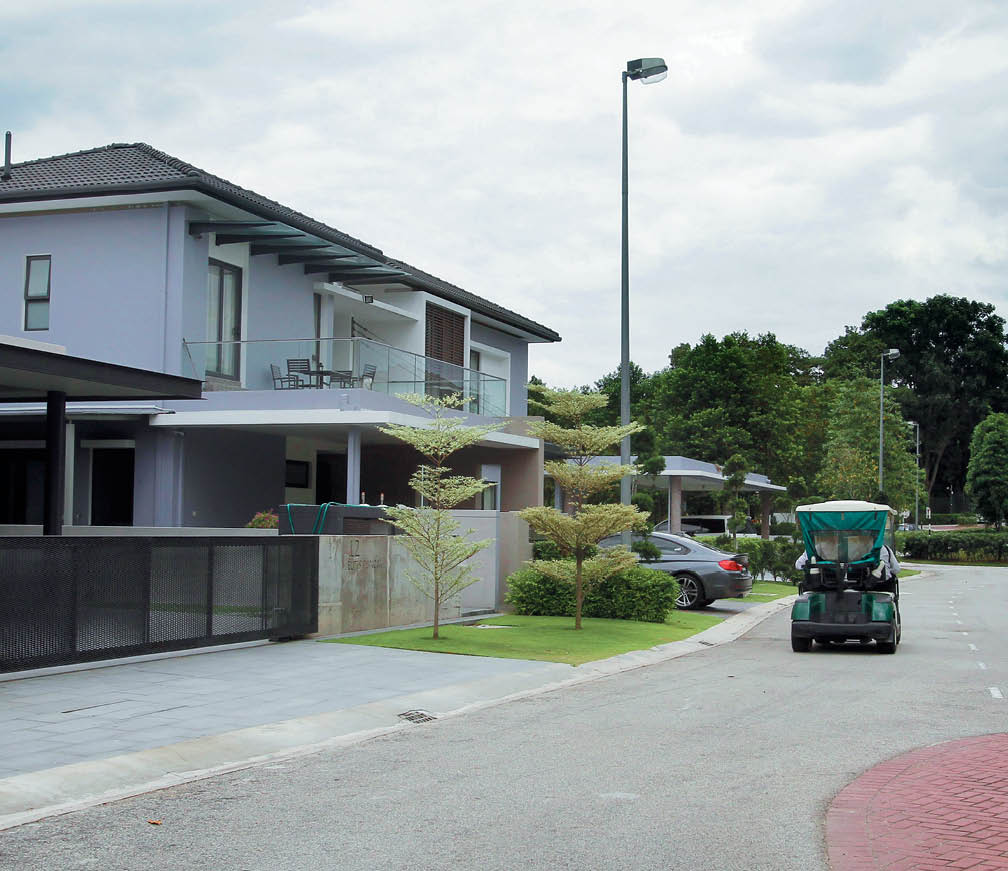 A different property management team will "audit" the different projects/precincts from time to time to make sure there is "check and balance" as well as to come up with different ideas on how the quality of maintenance can be improved.
"We [the township management division of Gamuda Land] manage other Gamuda Land developments as well such as Kota Kemuning, Bandar Botanic and Jade Hills and Madge Mansions. So, the different teams will visit the other respective projects to check on whether the checklists have been ticked. We also sit down for meetings to share our ideas on raising our standards as different developments have their own sets of challenges when it comes to management," explains Tang.
Community initiatives
Frequent engagements with the residents are often carried out to understand the needs of the residents and to resolve any issues faced by the community.
"The Valencia Home Owner's Association (VHOA) and the township team work closely together. We have regular meetings and we [the management team] are always prepared to address any of the residents' concerns and work together with them to further enhance the township's operations," says Tang.
A quarterly newsletter for residents is published so that the residents can be updated on all activities happening in Valencia.
"Some of the activities we have organised for the residents include Dengue/Zika talks by the Ministry of Health, dialogue sessions between the police and residents, community get-together events including charity events, festive parties as well as golf, swimming, tennis, taekwondo and aerobic lessons," says Tang.
Prudent expenditure
Based on the current collection ratio (average rate based on a three month period from Aug 16 to Oct 16), the team has managed to maintain a 98% collection rate.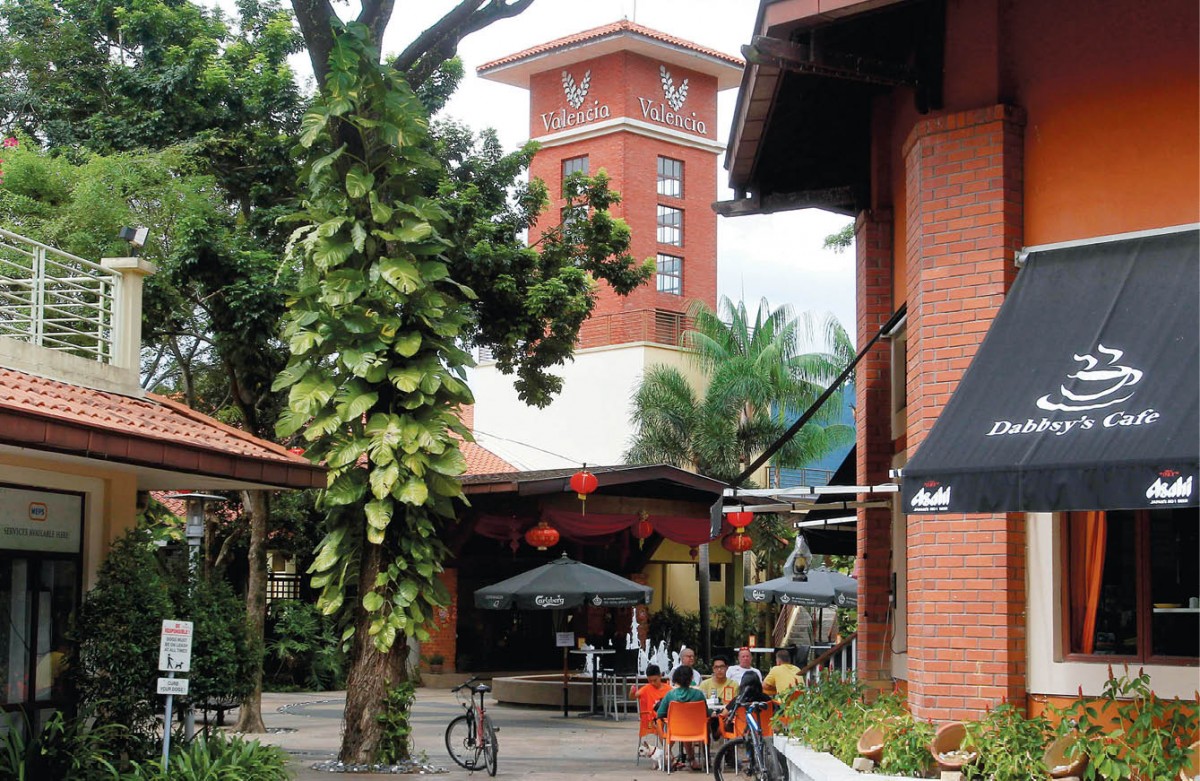 "This is possible due to the stringent credit control policies and procedures to track the monthly collection. Our staff will give residents a courtesy call if they miss a payment. Residents are also encouraged to sign up for the auto debit facility so that they do not have to worry about missed payments and late payment interests," says Tang.
He is also serious about ensuring that resources given to the team are optimised and adhere to the budget set.
"We track our expenses closely on a month-to-month basis to keep expenses within budget and negotiate for the best price from our vendors. As part of our cost optimisation initiatives, we have re-evaluated our machinery operating hours and installed timers to reduce energy consumption and wastage. Some of our lights have been retrofitted with Light-emitting Diode (LED) light, including the flood lights. We are doing this in stages, and this will result in more cost savings so that we can channel the surplus funds to meaningful capital enhancement works," says Tang.
Ensuring capital growth
Tang notes that good property management is integral to Gamuda Land's commitment to deliver sustainability in all their developments to ensure consistent quality of life for their homeowners as well as ensuring capital growth of their homes.
"We are very encouraged by this award and it will certainly motivate our team towards the path of continuous improvement. A development may have a tremendous master plan, but if it is not maintained two, three years down the road, it becomes run down. Our dedicated team wants to make sure continuity and sustainability are carried through after the development is handed over to the residents. This award validates our efforts thus far and calls for greater effort down the road for excellent management practices," says Tang.

Sustainability creates values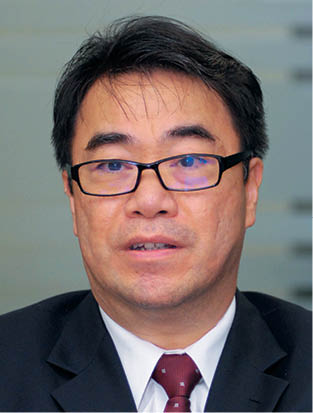 For a development to be able to create value, first and foremost it needs to be sustainable, Gamuda Land chief operating officer Ngan Chee Meng says.
"For the township of Valencia, for instance, we believed that even at the planning stages, the whole master plan needed to be planned in a way that was easy to maintain later on. The clusters of houses are arranged in a way which is easy for the different precincts to be gated and guarded," says Ngan.
Valencia in Sungai Buloh, Selangor won the Gold in the residential (non-strata) category at TheEdgeProperty.com Malaysia's Best Managed Property Awards 2017.
Ngan also points out that most of Gamuda Land's townships also adopt the natural approach such as in Valencia whereby matured trees are planted in the township and the focus is on using softscape instead of hardscape in their landscape design.
"Hardscape is usually harder to maintain compared to softscape because it [softscape] is within a natural environment. The landscape outside the owner's house is not under their [the resident's] control so it is important for us as the developer to ensure the landscaping in the development is planned for the long run," Ngan explains.
He adds that proper maintenance is an important aspect of sustainability and in ensuring good quality of life for the homeowners.
"Being recognised as a winner for this award adds to our credibility and trust in us as a developer that delivers value-sustaining homes for our customers. If the property is well maintained and is in a good location, this keeps the residents happy because they are able to enjoy the quality of life in a comfortable environment which the property developer has promised them. Not only that, a well-maintained property is more sought after in the market and will yield better rental rates or subsale prices for our customers," Ngan adds.
He considers TheEdgeProperty.com Malaysia's Best Managed Property Awards as a platform to set the benchmark for well managed properties which will yield healthy returns in time.
"It is also the first such award in the country and will definitely draw attention to the importance of well managed properties, be it landed or high-rise," Ngan concludes.
TEPBMA2017
For more stories on the Awards, click here.
This story first appeared in TheEdgeProperty.com pullout on April 7, 2017. Download TheEdgeProperty.com pullout here for free.