STRATA COMMERCIAL CATEGORY — GOLD
MENARA BANGKOK BANK @ BERJAYA CENTRAL PARK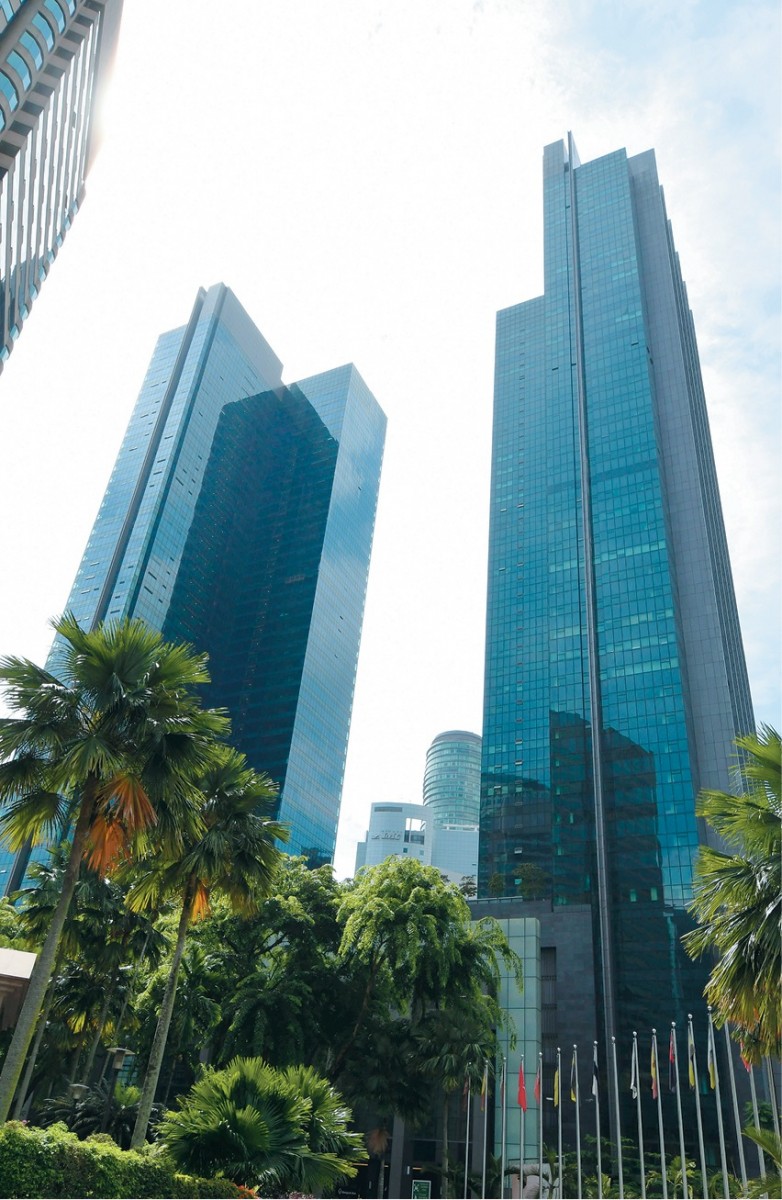 Located at Jalan Ampang, Kuala Lumpur, Menara Bangkok Bank at Berjaya Central Park is situated right opposite Renaissance Hotel just 1km away from KLCC.
Next to it is the Bukit Nanas monorail station and a five-minute walk across the street would get you to the Dang Wangi Light Rail Transit station. Furthermore, not one but two bus stations are located right in front the building.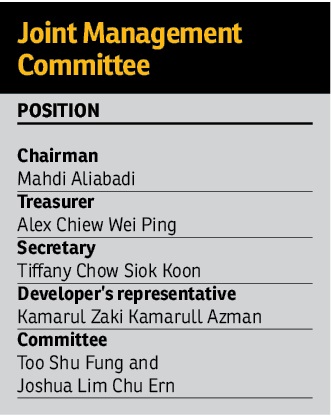 With its location and excellent public transportation accessibility, the 48-storey Grade A office tower with a striking facade has attracted a number of entrepreneurs and business owners to set up office there. The building offers 171 units of corporate office suites in flexible layouts from 775 sq ft to 12,000 sq ft (entire floor). Sitting on a 2.7-acre freehold site, Menara Bangkok Bank is part of the Berjaya Central Park development which comprises two 48-storey towers — one is an office tower (Menara Bangkok Bank) while the other is a branded residential tower (The Ritz-Carlton Residences).
Although being accessible poses a huge advantage, this comes with greater risk of a breach in the building's security. Hence, one major task of the building's management is to maintain adequate security without hampering the public transportation convenience enjoyed by the building's occupants. It is this smart balancing act that has helped Menara Bangkok Bank @ Berjaya Central Park emerge as one of the Gold winners in the strata commercial category of the inaugural TheEdgeProperty.com Malaysia's Best Managed Property Awards 2017.
Henry Butcher Malaysia (Mont'Kiara) Sdn Bhd property manager Lee Siang Ling says security is the management's top priority and an aspect that it does not compromise on. Henry Butcher was appointed by Wangsa Tegap Sdn Bhd, the developer of Berjaya Central Park and a wholly-owned subsidiary of Berjaya Corporation, to manage and maintain Menara Bangkok Bank since 2015, four months before the building was completed in June 2015.
"Security and convenience are two things that most people want but are very hard to accommodate. As the property manager of Menara Bangkok Bank, we try our best to ensure the need for both elements are met," she tells TheEdgeProperty.com.
Five-tier security barrier
In terms of security, visitors can only access the underground or on-the-ground parking floors and ground floor. To go to the offices, visitors are required to register themselves at the lobby to collect the visitor's pass that only allows them to go to dedicated levels.
In fact, Lee notes that there is a 5-tier security system for visitors and a 4-tier security system for the building's occupants and tenants.
The security barriers include the car park barricade system, the visitor management system which requires all visitors to register themselves at the lobby, the security turnstile gate before entering the lift lobby, the lift access control system and the office suites' entrance access system.
The security team also strictly controls the loading bay entrance to make sure all contractors are registered before they enter. There is a specific lift for them to access dedicated floors.
"Undeniably, the security is tight as we want to ensure the safety of the tenants and their properties, as well as the visitors. This is to ensure that in the event of any emergencies, we can evacuate everyone safely," she notes.
There are dedicated lifts outside the building which allow visitors coming from the monorail station to reach the building directly through the first floor, which features retail lots, but not directly to the office building. There is also an air-conditioned link bridge to the monorail station. The link bridge opens from 6am to 11pm daily to prevent outsiders from accessing or being in the building during wee hours.
"We strictly monitor the people who come into the building, where they are going and [when they leave]. Even tenants who forget to bring their access cards are required to register themselves at the lobby to get a temporary daily access card," Lee says.
Adopting modern technologies
Menara Bangkok Bank demands attention the moment one enters its driveway. Visitors are first welcomed by a fountain with a water curtain and as one enters the building, they are greeted by the high ceilings of the reception lobby that some may mistake for a hotel lobby. Henry Butcher Malaysia (Mont'Kiara) executive director Low Hon Keong opines that Menara Bangkok Bank stands out from surrounding buildings with its facade design and grand entryway.
The building is also green as it has received the BCA Green Mark Gold Certification by the Singapore Building and Construction Authority.
"It is a benchmark for a sustainable built environment by incorporating the best practises in environmental design and construction, and the adoption of green building technologies," he notes.
Completed in June 2015, Menara Bangkok Bank is equipped with modern technology to enhance its security as well as to conserve energy, including motion sensors and high-speed destination-controlled lift system as well as a carbon dioxide level monitoring system.
Low says a well-designed building using good quality materials can contribute to the building's sustainability.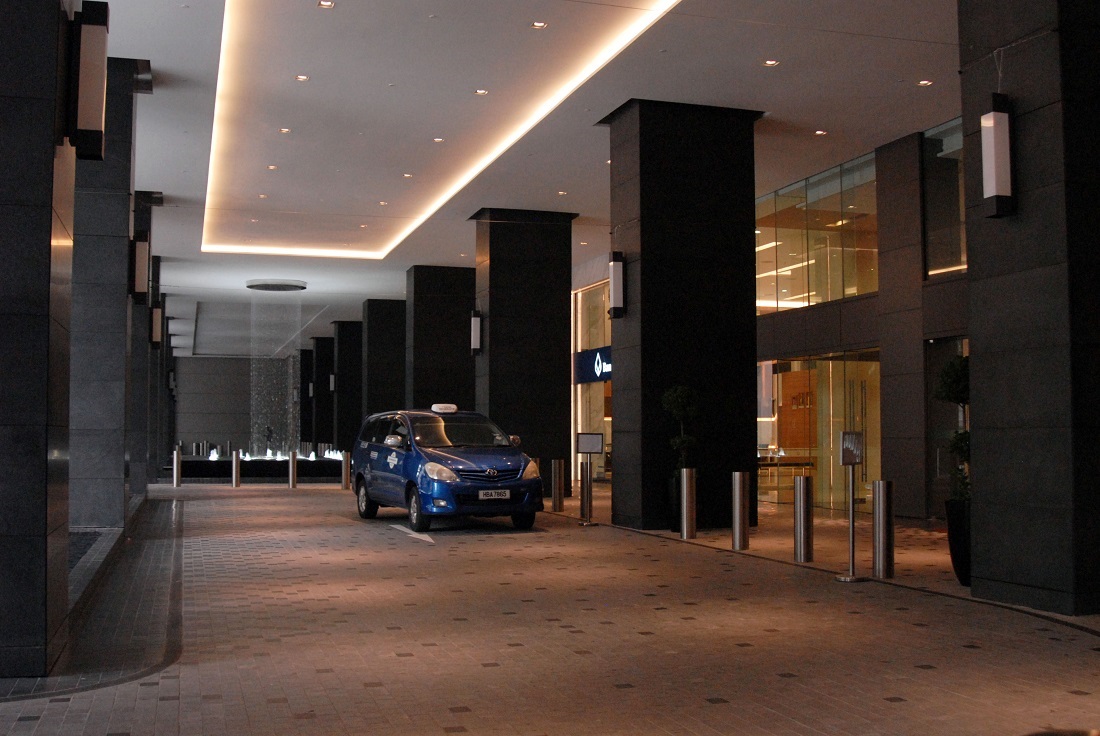 "For instance, the building design which emphasises good air ventilation and natural lighting as well as the use of double-glazed Low E glazing for heat and sound insulation could help in reducing the perpetual cost such as electricity," he explains.
The 17 units of Inverter Elevators in the building also help in reducing energy consumption by up to 50%, depending on their capacity and speed. "The maintenance for the lifts is provided by the original elevator manufacturing company — Hitachi. In case of any emergency such as entrapment, the service provider has a team of standby personnel who can respond to an emergency report within 30 minutes from the time of the report," he says.
Mahdi Aliabadi, who owns office suites at Menara Bangkok Bank, is currently the chairman of the Joint Management Committee (JMC).
Operating a business consultancy with customers from overseas, Mahdi says it benefits customers to have an office that has such great connectivity and accessibility.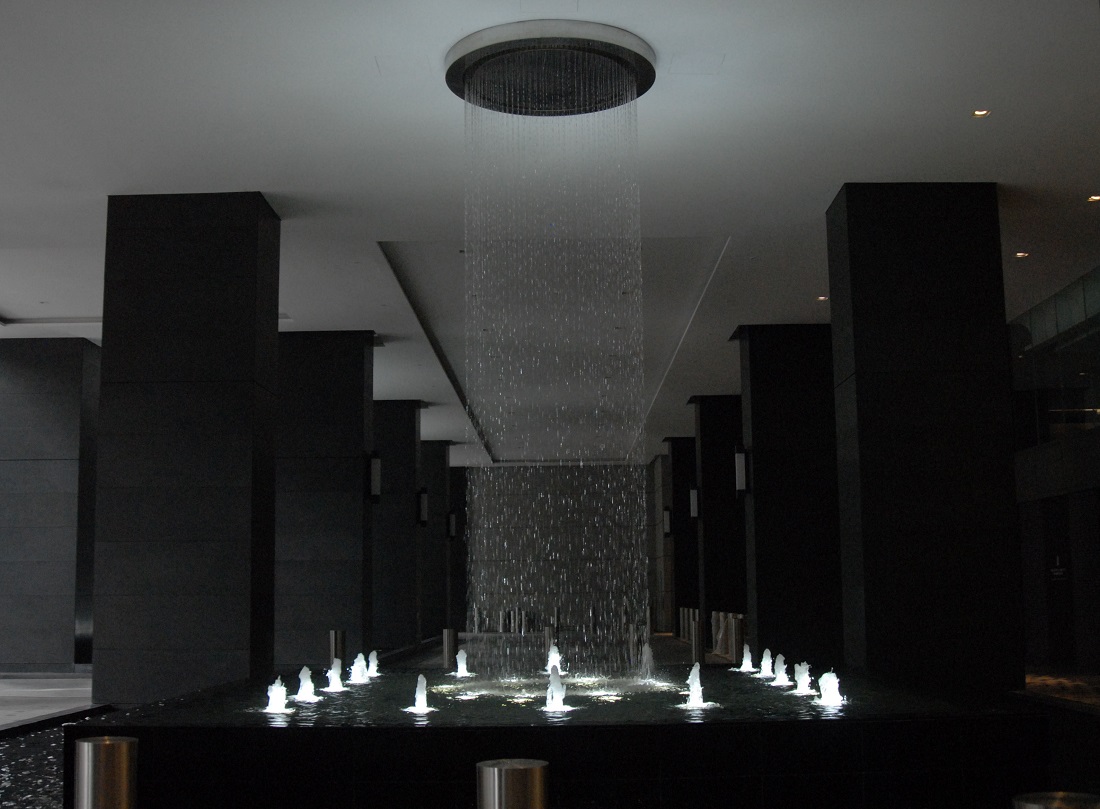 The JMC treasurer Alex Chew Wei Ping concurs. "Traffic congestion deters many from working in the city centre. Commuting to work by public transport will become a future trend and offices with access to public transportation will definitely have the pull factor," he says.
Mahdi also believes the soon-to-be completed Ritz-Carlton Residences will boost demand for offices here. Ritz-Carlton Residences is slated to be completed in the third quarter of this year.
Menara Bangkok Bank's office suites have seen their prices escalate since their completion in June 2015. Low says the office suites were sold at RM1,000 psf during the launch back in 2013. Their current value is about RM1,350 psf on average, an appreciation of 35%.
In terms of rental rates, the owners enjoy monthly rentals of about RM6.50 to RM7.50 psf, giving them a rental yield of about 5.7% to 6.6% based on the current market price.
High collection rate
Henry Butcher Malaysia (Mont'Kiara) has managed to maintain a service charge collection of close to 100%. Currently, the service charge is RM1.10 psf including centralised air-conditioning during working hours.
Lee says it follows a standard operating procedure in collecting service charges, including sending payment invoices, reminder calls as well as weekly visits, to ensure owners are aware of the payment due date.
"We also send out updates on monthly expenses to the owners. The transparency in account updates does help us gain the owners' confidence in the property manager," she notes.
Being a mere two-year-old building, Menara Bangkok Bank's current occupancy rate stands at 50%, but Lee says the current service charge is sufficient for a healthy cash flow.
To further enhance customers' satisfaction, the property manager also circulates a customer survey questionnaire every six months to obtain feedback on the current state of building maintenance services being delivered.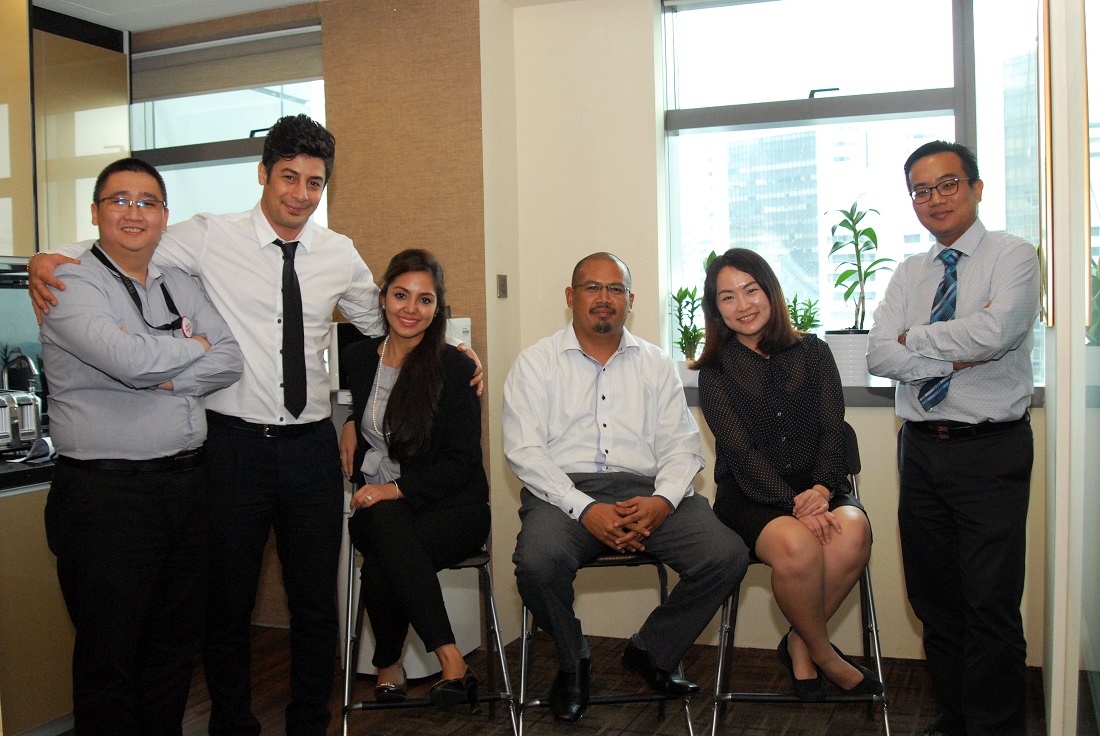 Building offices that last into the future
Berjaya Land Bhd assistant general manager of property development and management Kamarul Zaki Kamarull Azman says it took the project team almost five years to plan and design Menara Bangkok Bank. "We envisioned an iconic building and for that we needed to have all the best features and facilities that could meet the requirements of business owners [not only] today but also in the future," says Kamarul, who also represents Wangsa Tegap Sdn Bhd, the developer of Berjaya Central Park, a wholly-owned subsidiary of Berjaya Corporation Bhd.
To realise the vision, Wangsa Tegap had engaged Henry Butcher Malaysia as the property manager and consultant for the design of the interior layout, four months before the building was completed.
He notes that to become a sustainable iconic building, green features are important elements that can ensure that the building functions well in the long term.
Besides the design and the selection of materials, Kamarul says the property manager also plays an important role in serving and taking care of not just the building but its tenants and occupants.
"Combining a quality building with good management service creates an iconic building for the business owners," he offers.
TEPBMA2017
For more stories on the Awards, click here.
This story first appeared in TheEdgeProperty.com pullout on April 7, 2017. Download TheEdgeProperty.com pullout here for free.