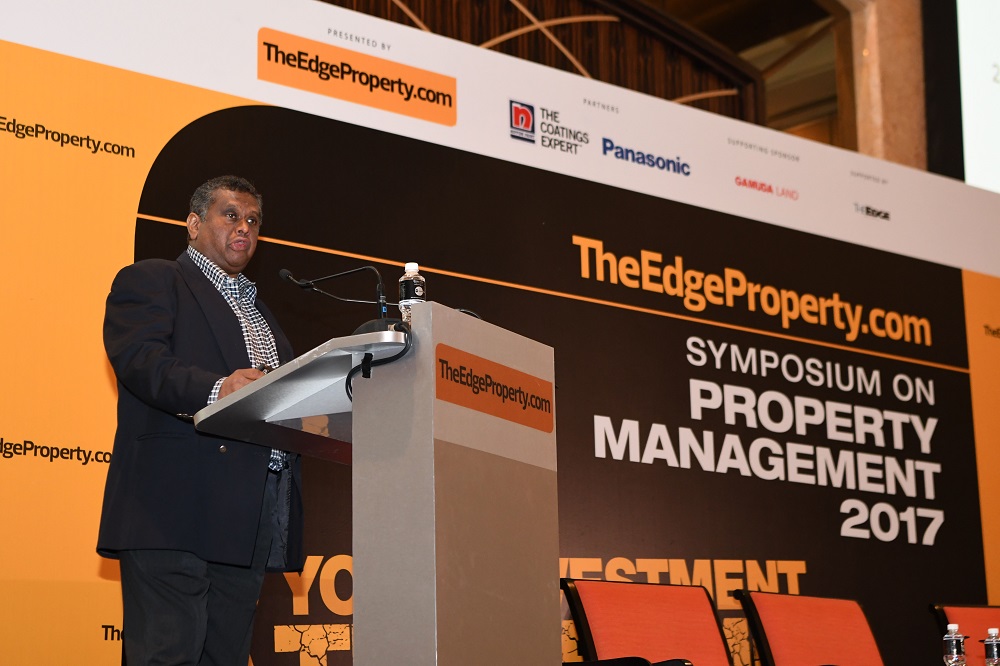 PETALING JAYA (April 8): There are several ways property owners can keep their property managers on their toes to ensure their property is well-managed, said Malaysian Institute of Professional Property Managers (MIPPM) president Sarkunan Subramaniam.
Speaking at TheEdgeProperty.com Symposium on Property Management 2017 today, Sarkunan shared that one of the key things that property owners should do is to be proactive in the operation and maintenance of the property.
"The owners should also have regular meetings, at least once in two months to get updates on what's going on," he added.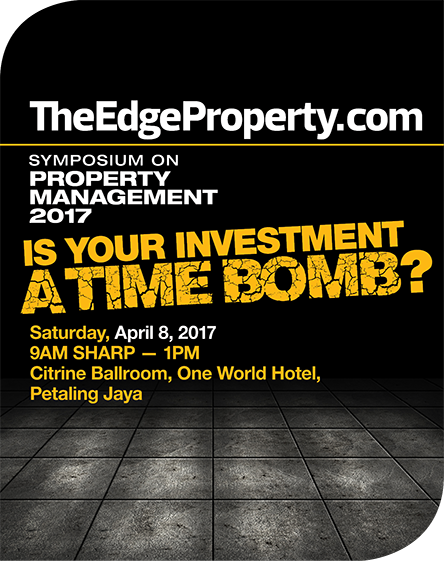 Besides being proactive, other tips include setting a realistic budget for the property manager to operate; having key performance indicators (KPIs) for the property manager; carrying out a tenant or customer satisfaction survey to get feedback on the services provided by the property manager; conducting joint walkabouts with the property manager; and identifying issues in the property and finding solutions together with the property manager.
Themed "Is your investment a time bomb?", the symposium is organised by TheEdgeProperty.com. Nippon Paint Malaysia and Panasonic Malaysia are the partners while Gamuda Land is the supporting sponsor of the symposium, which is also supported by The Edge Malaysia.
Sarkunan was one of the speakers with his topic "The good, the bad and the ugly".
He noted that a good property manager is able to work with integrity and trustworthiness and ensure that a property is well-managed and upkept to the most optimum level, so that the investment value is maintained.
However, he pointed out that property owners have to understand that a good property does not come cheap.
"A lot of people are concerned about the fees of hiring a property manager, but if you give peanuts, you get monkeys. So if you want a good property manager, you have to pay for it," he said.
In addition, the public should also understand that property managers have their own limitations as they are not specialist consultants in many fields, he added.
The full report on TheEdgeProperty.com Symposium on Property Management 2017 will be published in the April 14 issue of TheEdgeProperty.com pullout which is available free for download at www.theedgeproperty.com.