S P Setia offers differential sum loan scheme to its buyers
S P Setia offers differential sum loan scheme to its buyers
S P Setia offers differential sum loan scheme to its buyers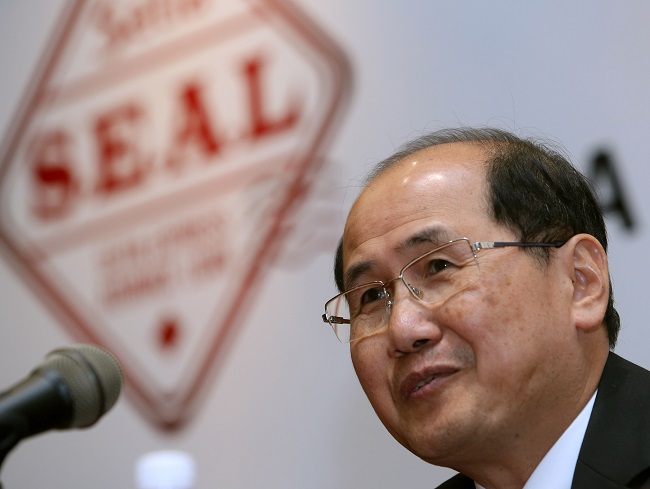 SHAH ALAM (April 19): Property developer S P Setia Bhd has launched a differential sum loan scheme that offers interest rates from 5.5% per annum and up to 30% of the intended property purchase price.
The developer, which has obtained a money lending licence from the Ministry of Urban Wellbeing, Housing and Local Government recently, launched the loan scheme called the Setia Express Advance Loan (SEAL) at Setia City Convention Centre today.
The scheme offers a 36-month repayment period with no penalty charge to be imposed on buyers if they choose to settle their loan amount earlier.
"Rest assured that S P Setia has no intention to go into the Ah Long business. Property development will remain our core and only business," said S P Setia president and CEO Datuk Khor Chap Jen after the launch.
The scheme aims to provide buyers with greater financial flexibility, he said.
"SEAL helps buyers bridge the gap between the purchase price and the end-financing loan amount while providing them with a measure of comfort and assurance. They will have more time and options to arrange for alternative financing should they wish, such as accessing their EPF savings or to unlock other assets to fund the differential sum," he added.
SEAL is only applicable to purchasers of S P Setia's completed projects, which includes the Nusantara Seties at Setia Eco Park, Tralas at Setia Ecohill, The Circle Collection at Setia Alam, Setia Business Park II, The Glitz @ Caranday at Setia Tropika (Johor), D'Fronde and Skyloft at Bukit Indah (Johor), and Pearl Villas at Setia Pearl Island (Penang).
To be eligible for the scheme, purchasers must sign the Sale & Purchase Agreement, pay a 10% downpayment, and would have accepted a Letter of Offer for their end financing loan from the respective financial institution.
Khor noted that S P Setia is not trying to make big profit from the scheme as the 5.5% interest rate is for the company to cover its borrowing cost.
"I believe the response to SEAL will be good and it will help us to achieve our RM4 billion sales target this year," he said.
LOADING...
Get More From EdgeProp.my