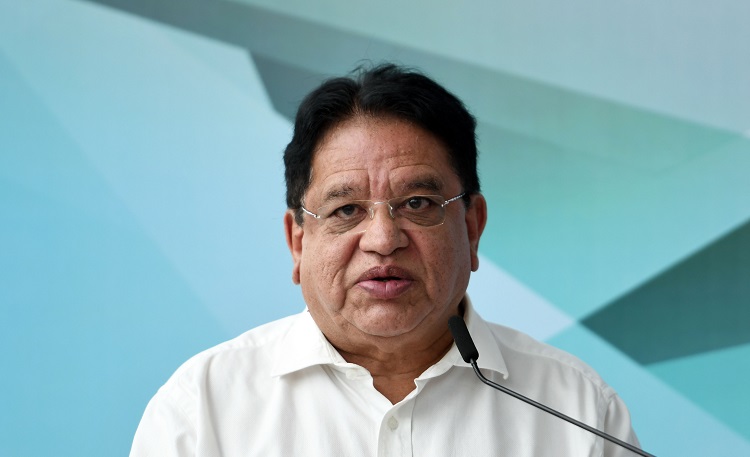 PUTRAJAYA (May 8): The development at the Rimba Kiara Tanam site in Taman Tun Dr Ismail (TTDI), Kuala Lumpur, will go ahead despite opposition, said Federal Territories Minister Datuk Seri Tengku Adnan Tengku Mansor.
"We hope the residents will not be easily manipulated that they take legal action against DBKL when we have already explained that the development will not disturb the Rimba Kiara recreational area," Bernama reported him as saying at the aid presentation to mosques and surau in the Federal Territories here today.
Tengku Adnan explained that the development involved the construction of a 29-storey affordable apartment project and eight serviced apartment blocks.
As for the TTDI Residents Association's plans to take legal action if the project goes ahead, he said the development took into account the interests of the community.
Bernama reported that Tengku Adnan said 180 units from the affordable apartment block would be given free to former estate workers from the Indian community who were the original residents before the TTDI area was developed as promised about 30 years ago.
He was therefore committed to implement the project that has been delayed, especially as the land had been provided to develop the project based on a cross subsidy — the government did not use any money but gave permission to the developer to build homes for sale to the public.
"It has to be urgently implemented to fulfill the government's pledge to provide houses to former estate workers in the area that is currently occupied by longhouses," he told Bernama.
The TTDI Residents Association is concerned that this housing project is being developed at the expense of the last green lungs in Kuala Lumpur.
There is also fear that the population density in the area will spike from 74 people for every 0.4 hectare to 979.