Enjoy quality, community-driven living at 28 Dutamas
Enjoy quality, community-driven living at 28 Dutamas
Enjoy quality, community-driven living at 28 Dutamas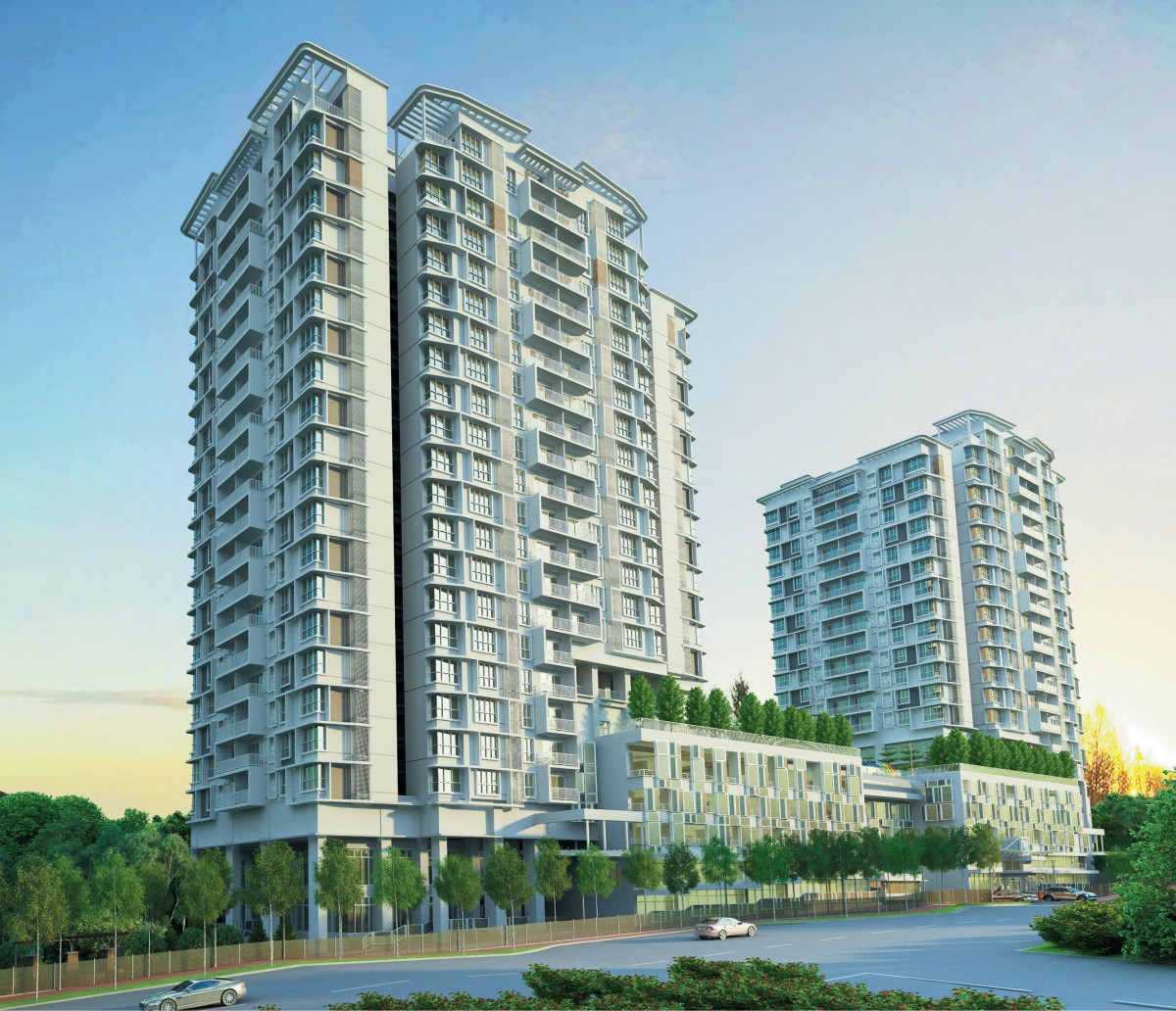 Location and price are typically some of the top factors a buyer considers when choosing a property. However, there are also other elements at play in providing a pleasant experience to homebuyers, such as the level of commitment by the developer in delivering a good product and the long-term upkeep of the property. These aspects are crucial points to look at, whether you're buying a property to live in or as an investment.
"Buyers should not only look at the physical product because the types of services provided by the developer are very important, too," says G B Tan, general manager of BTHomestead Development Sdn Bhd, a boutique developer focused on building community living spaces since 1991.
"One of the biggest differences a buyer experiences is when they're dealing with a privately-owned, family-run developer compared with a large development conglomerate.
"A smaller-sized developer has a more hands-on approach in the project, hence we can directly address the needs of the buyer and ensure any potential problems are solved quickly, no matter if it's during the development stage or after delivery of vacant possession," offers Tan.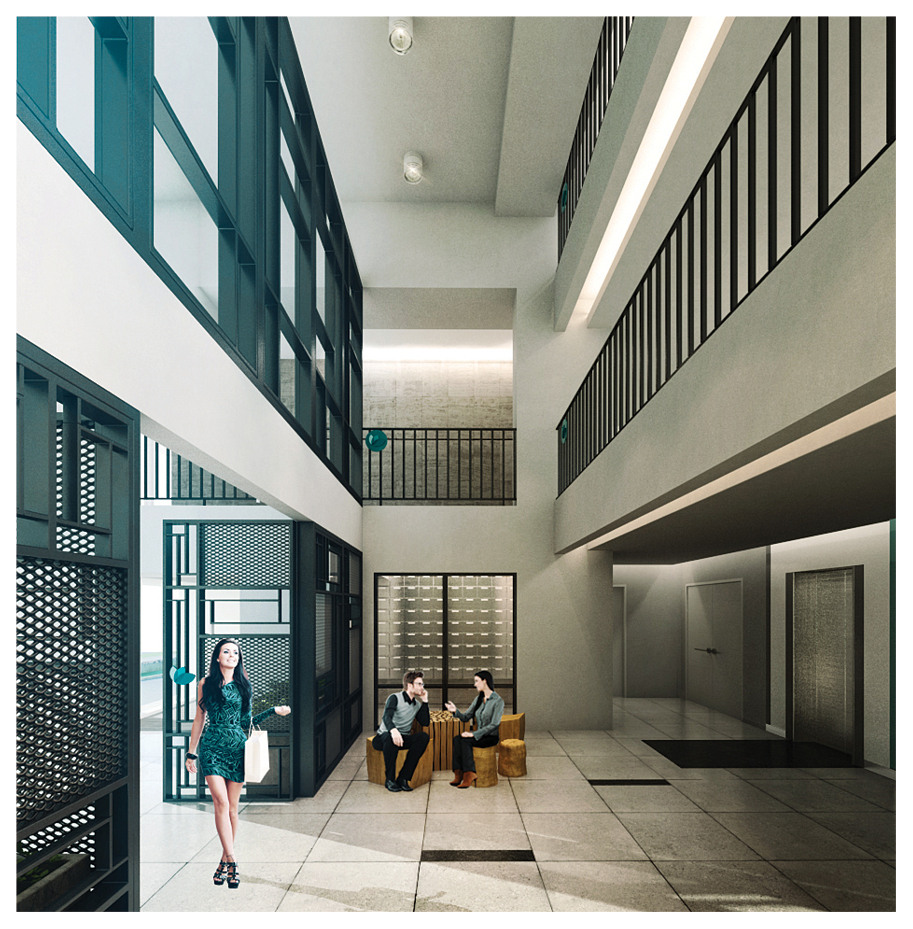 28 Dutamas
BTHomestead's commitment to the creation of quality living spaces is reflected in several of its condominium projects around Mont'Kiara, Kuala Lumpur as well as the group's latest project, 28 Dutamas. Located in an enviable location in the vicinity of the affluent Mont'Kiara and Dutamas neighbourhoods, this newly-completed condominium development delivers luxury living infused with community-centric features.
With a gross development value (GDV) of RM238 million, 28 Dutamas comprises two 23-storey towers on a 3.125-acre freehold site. Perched atop a hilly enclave, 28 Dutamas affords residents a panoramic view of the Kuala Lumpur city landscape.
With just 250 units, this low-density residential development offers layouts ranging from 1,253 sq ft to 1,719 sq ft as well as 12 penthouse units and two family units. The penthouse units span between 1,855 sq ft and 2,590 sq ft and each comes with a roof terrace. The family units come in 2,604 sq ft and 2,608 sq ft built-up sizes and are equipped with a garden and an outdoor deck. Each unit is a corner lot, which results in the inflow of natural ventilation and daylight into the living spaces as the developer believes that creating an environment conducive for quality living within each unit is as important as in the common spaces.
In the heart of 28 Dutamas is the podium where the two towers meet. This is where a variety of community-focused recreational facilities are located. Among them include a half Olympic-sized infinity pool, gym, landscaped garden, children's play pool, playground, squash court, private function rooms, and yoga and dance rooms. At 28 Dutamas, residents can live and play with peace of mind as the condominium is supported by a three-tiered security system.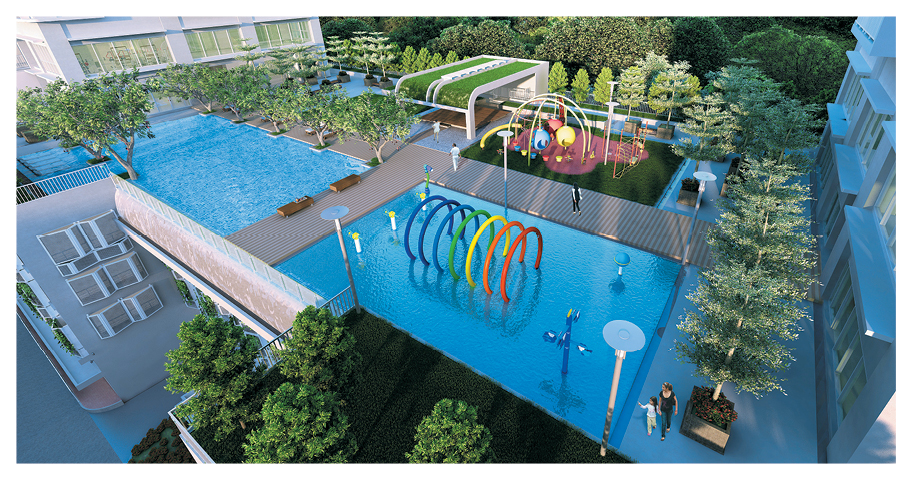 The unique features
A highlight of 28 Dutamas is the garage storage space of around 80 sq ft at the carpark level which is available as an accessory to each unit in Tower A. Currently, it is possibly the first high-rise condominium in the country to provide such a spacious storage facility in addition to its unit.
BTHomestead is also taking an extra step in enhancing the value and appeal of 28 Dutamas by building an international school within its vicinity. Named World International School, it marks the developer's first foray into the education sector as it will not only oversee the construction of the school but also co-manage its operations including setting up the school's curriculum with relevant partners. The total investment on the school by the developer is estimated to be in the range of RM50 million.
"Our venture into building schools not only helps to bring people to newly-developed areas, it also complements our philosophy of creating sustainable communities. In a way, we are serving the education needs of the community around us," Tan shares.
The ease of accessibility to both 28 Dutamas and the school will be key points in driving people to the area. Situated just 9km from Kuala Lumpur city centre, 28 Dutamas is accessible via Jalan Duta, Jalan Kuching, Jalan Segambut and Jalan Sri Hartamas. The school is located off Jalan Dutamas Raya and is accessible via Jalan Duta, Jalan Bukit Kiara, Jalan Segambut and Jalan Sri Hartamas. Both developments are also well-connected to major highways, including Sprint Expressway, the New Klang Valley Expressway (NKVE) and Duta-Ulu Klang Expressway (DUKE).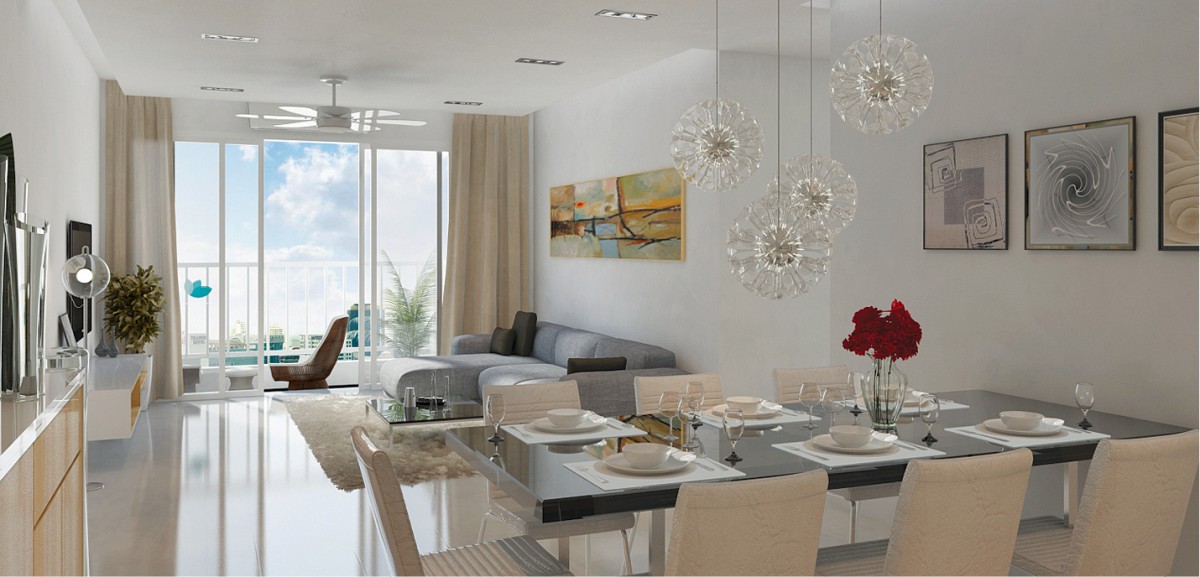 With its diversity of facilities and amenities available, the developer is confident that 28 Dutamas will offer great value to investors. Tan reveals that the capital appreciation for 28 Dutamas is estimated to be around 10% to 20% in the next five years provided there are no major adverse changes to economic conditions, while the rental yield for the units is expected to be 4% to 5% per annum.
"To tell if a property makes for a good investment, one must first determine if the property is well-looked after or well managed. When a property is maintained in a good condition, it creates a demand which naturally pushes the price up, hence making it a worthy investment," says Tan. He also adds that BTHomestead works closely with the management and residents of their developments to ensure proper upkeep.
The newly-completed 28 Dutamas will be unveiled in an exclusive event on May 20th and 21st. Final release of choice units are available for those who seek quality, community-driven living at 28 Dutamas.
For sales and enquiries, kindly contact 019-217-8833/012-3682931/013-3085006 or visit www.28dutamas.com for more information.
LOADING...
Get More From EdgeProp.my