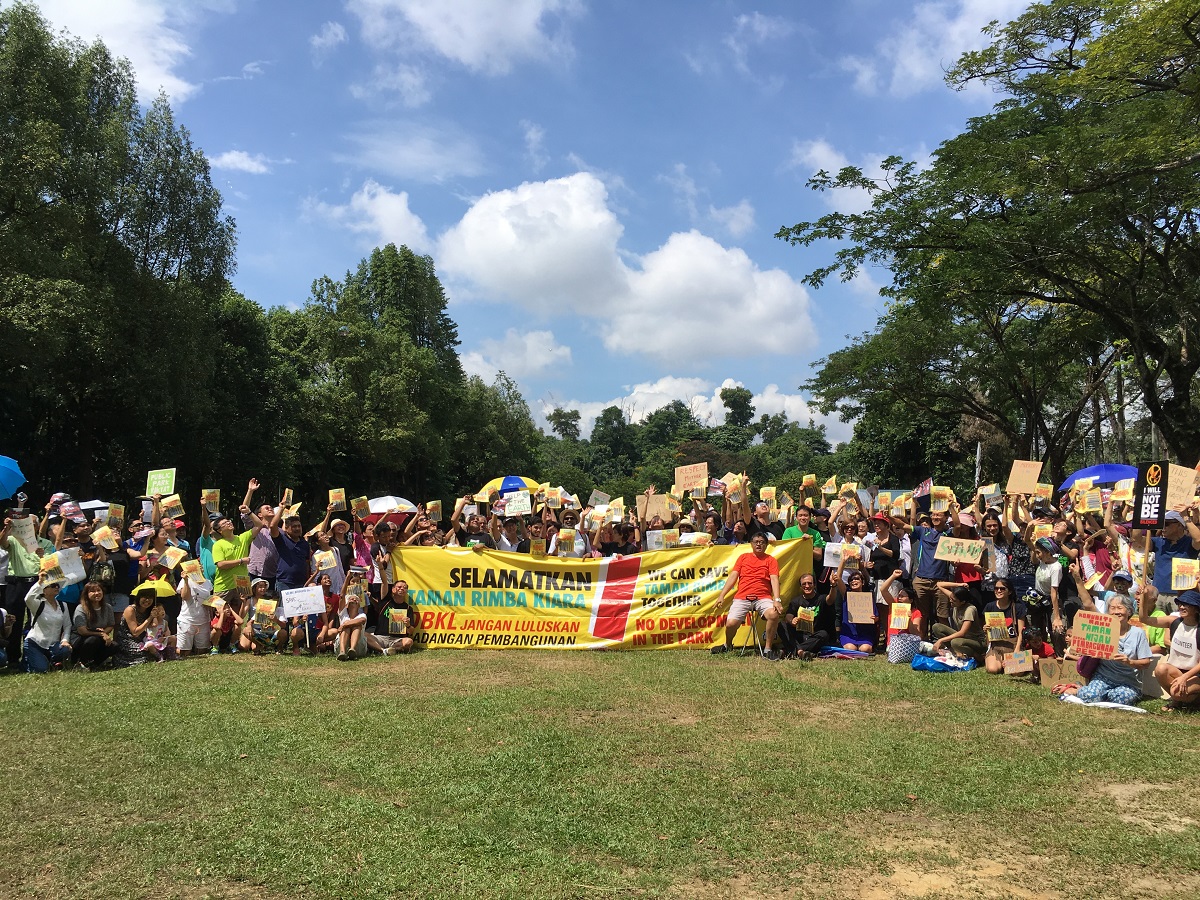 KUALA LUMPUR (May 21): The residents currently residing in the longhouses near Taman Rimba Kiara at Taman Tun Dr Ismail who will be the recipients of the proposed affordable homes to be developed with eight other serviced apartment blocks in Taman Rimba Kiara seem to have no idea that the latter will be built.
According to longhouse resident Gothai Vengidesalam who has been living there, after being relocated from the Bukit Kiara plantations since she was merely two months old, none of the longhouse residents know that there will be another eight blocks of high-end serviced apartments that have been proposed next to their affordable housing.
"None of us know what is going on. Based on initial plans, we are only supposed to live in the longhouse for five years," said the 36-year-old. The houses have been there for more than three decades.
"And in the last two years, there is a group of people who said they are liaising with DBKL (Kuala Lumpur City Hall) on a plan for us.
"We are fine with that because we will be finally be getting our house but we are not aware at all that the development will involve the park," she told reporters on the sidelines of the Earth Day celebrations organised by the Taman Tun Dr Ismail Residents' Association (TTDI RA) today.
The proposed development involves the building of eight blocks of 42- and 52-storeys high-end serviced apartments (about 1,800 units), and a 29-storey affordable housing block (350 units), thus increasing the population density in the area from 74 persons per acre to 979. It also involves the construction of a six- to eight-lane highway.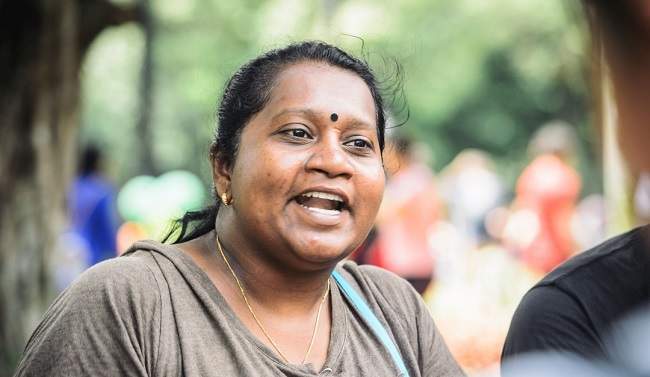 Gothai added that there was a misconception among the longhouse residents that the TTDI RA are stopping them from getting their homes.
"But I came to understand that they are supporting us to get our houses but not the demolishment of the park. So I realised they are helping us. Please don't destroy the park," she added.
As of now, there are 98 families (about 200 residents) living in the longhouses. Each family is entitled to have one 920 sq ft affordable apartment unit while a second unit can be purchased at an indicative price of RM175,000.
"The message that was sent out by the Federal Territories Minister was that the government is giving us the units for free is embarrassing because it's not free. The first unit is a compensation but the second unit we will have to pay for it.
"We never asked for this, but you [the government] made a promise. And now you want to destroy the park. I feel very insulted, we are not beggars, they [the government] relocated us here," said Gothai, adding that all this would not have happened if the government fulfilled its promise long ago.
She also disclosed that some residents were asked to sign some documents last July or August.
"Someone came and said that they need confirmation for the developer to proceed with the project so we have to sign. But not everyone signed it.
"My father signed but he had no idea what the agreement is about, he didn't even get a copy of the document. Majority (about 53 families) of them signed but till today, we have no idea what it was really about," she said.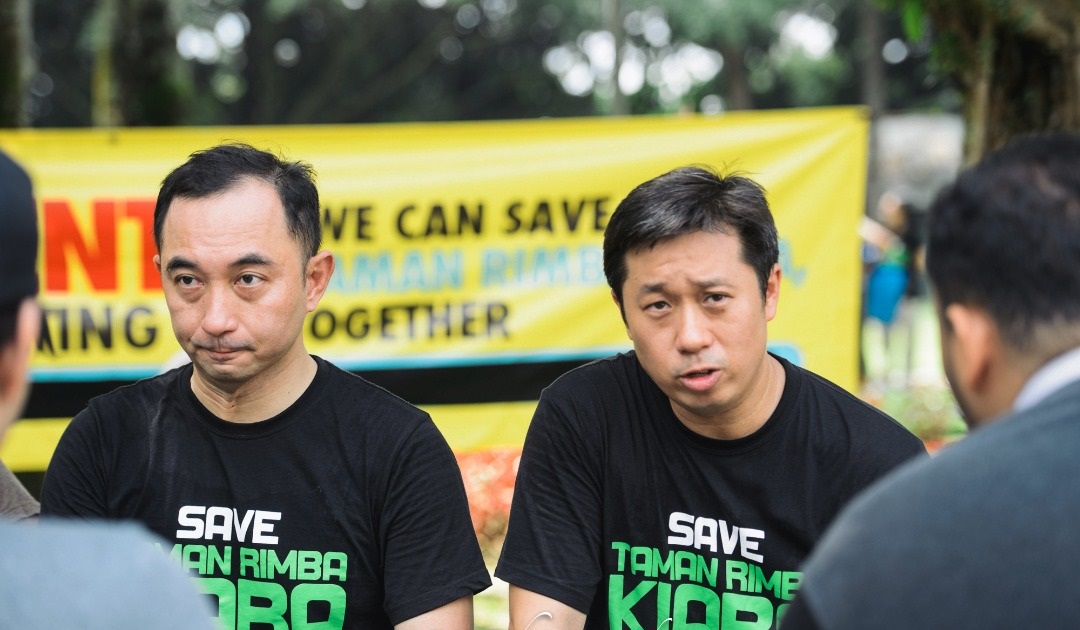 Meanwhile Save Taman Rimba Kiara Group lead strategist and coordinator Leon Koay said the Earth Day event today was a follow-up effort to the town hall meeting that the TTDI RA organised on May 7.
"Today's event is to show our appreciation for the park and to let everyone see how people are enjoying this park. There is no need to develop [any property] here. It is one of the last green lungs in the [KL] city.
"The claims by the authorities that there will be no encroachment of the proposed development in this area is inaccurate because we are all now standing on the area where it will be developed, if the plan is to go on. It will take up 47.5% of the original footprint of the park and irreversibly damage the park," he said.
Vice-president of TTDI RA Clinton Ang said that he has not heard from DBKL since its Rule 5 briefing held last August.
"After that we have not heard from DBKL. The last we heard was in February or March this year, that a development order has been issued. We have no problems with the building of the homes for the longhouse residents – that promise must be kept.
"The longhouse residents should have their housing, that has always been our stand," he said.
Koay added that this is a long-standing promise that has not been kept by the authorities, it has been over 30 years and the residents should have received their permanent residences long ago.
"The affordable housing can be implemented without this mega development. It will probably cost about RM40 million based on our rough estimation, following the PR1MA housing guidelines in order to deliver permanent and sustainable housing which does not encroach into the park area.
"We have set up a technical working group, with Pertubuhan Arkitek Malaysia (PAM), engineers, town planners and sustainability consultants on board. We are going to work together with these experts to figure out an alternative technical solution [for the longhouse residents] to deliver something that is workable within where the longhouse residents are living in," he added.