S P Setia hungry for more developments in Australia
S P Setia hungry for more developments in Australia
S P Setia hungry for more developments in Australia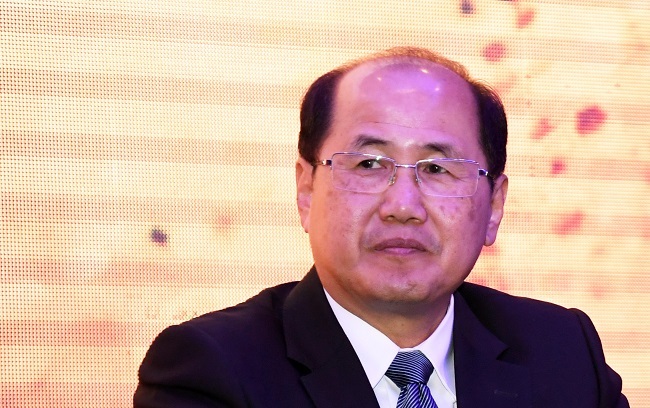 MELBOURNE (June 13): S P Setia, which is preparing to launch its latest two projects in Melbourne, Australia this year, is on the lookout for more land Down Under.
When asked if S P Setia Bhd is looking to acquire more land in Australia, S P Setia president and CEO Datuk Khor Chap Jen replied, "yes, definitely!"
"Australia is one of the areas that we would like to expand and in Melbourne, we have five projects at the moment. And we are definitely looking for more in Melbourne," he told reporters during a press conference following a signing ceremony between the developer and Shangri-La Hotels and Resorts which has been appointed the hotel operator for S P Setia's mixed development on Exhibition Street, Melbourne.
"We will also be looking for [more development sites] in Sydney but we have not found a suitable site so far," he said.
S P Setia Bhd is looking to launch the Exhibition Street development by the end of this month.
Located on a 44,562 sq ft plot at 308 Exhibition Street in the upper east end of Melbourne's central business district (CBD), the two-tower mixed development overlooking the city's UNESCO World Heritage-listed Carlton Gardens is designed by Cox Architects and Fender Katsalidis.
The development is scheduled to be completed in 2022. One tower will house the five-star Shangri-La Hotel, Melbourne with 500 guest rooms and three levels of amenities, including a sky lobby, restaurants, spa, fitness centre, swimming pool and ballroom.
The second tower will have 345 luxury apartment units as well as office space. A sky bridge will connect both towers, while the retail space will occupy the lower levels of the development.
S P Setia Melbourne CEO Choong Ka Wai said the built-ups of the apartments will range from 50 sq m (538 sq ft) to 660 sq m (7,104 sq ft) while prices will start from A$550,000 (RM1.77 million).
He said the residential component will have a gross development value of about A$475 million.
"Upon completion, Shangri-La will offer about 1,000 job opportunities here in Melbourne. Not only that, the partnership with Shangri-La will also bring in tourism dollars to Melbourne and Victoria," Choong told reporters after the signing ceremony, adding that S P Setia will be calling for construction tender in August this year.
During his speech at the signing event, S P Setia chairman Tan Sri Wan Mohd Zahid Mohd Noordin said another of the developer's latest project in Melbourne, The Marque, a mixed development on High Street Prahran is set to be officially launched this November. The project consists of 47 apartment units and has a gross development value of about A$38 million.
Other projects by S P Setia in Melbourne include Fulton Lane, Parque Melbourne and Maison Carnegie. Fulton Lane and Parque Melbourne have been completed and handed over while Maison Carnegie was launched last August, comprising 48 apartment units with prices from A$556,200. The project has achieved a take-up rate of about 70% thus far.
On its other overseas projects, Khor said its Toh Tuck Road site in Singapore will be launched in early 2018. S P Setia has acquired the 4.6-acre site for S$265 million (RM835.86 million) in April 2017 and the site will house 327-apartments in a 5-storey condominium block.
LOADING...
Get More From EdgeProp.my