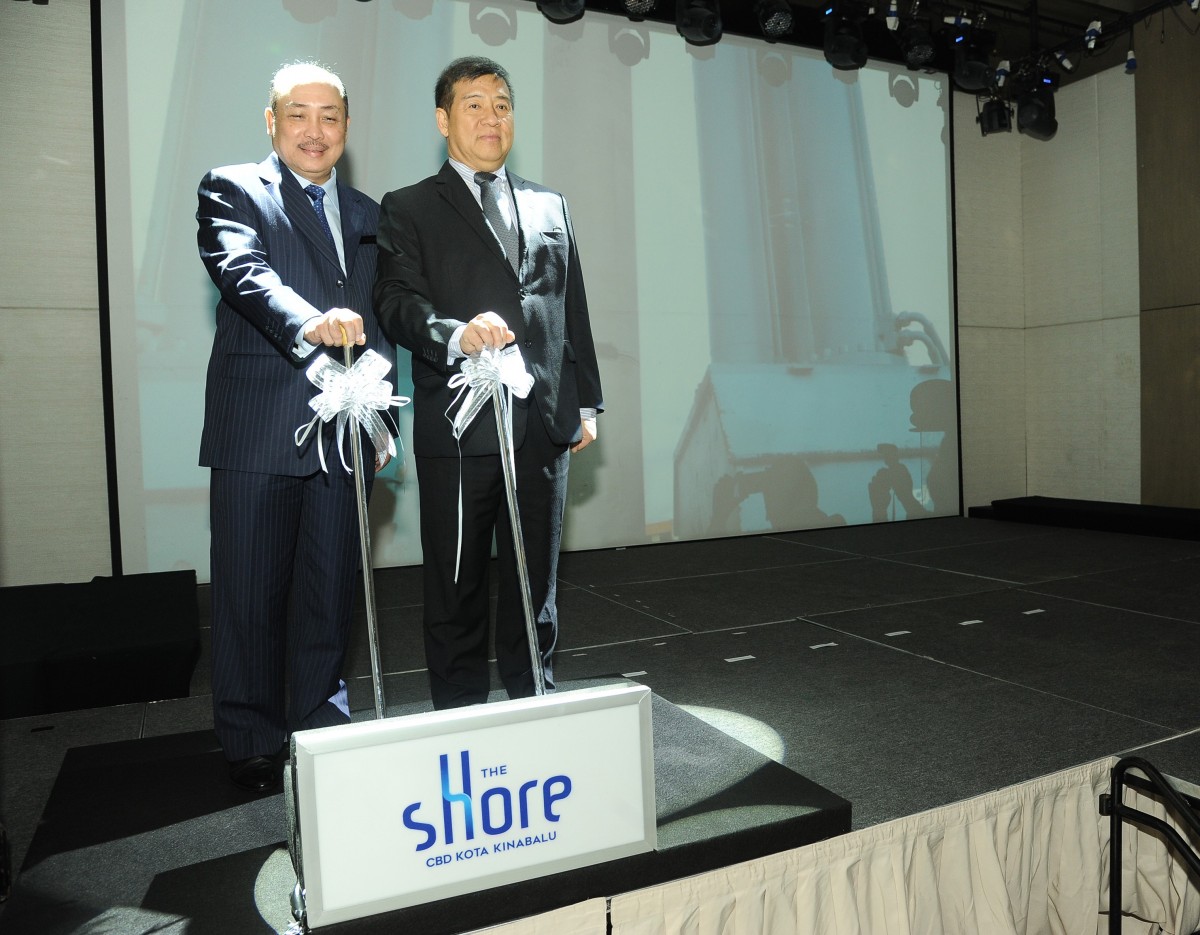 KOTA KINABALU (JULY 11): Titijaya Land Bhd has begun construction of its new waterfront premium commercial hub in Kota Kinabalu, Sabah, known as The Shore.
The 1.82-acre luxury mixed commercial development has a gross development value of RM575 million.
The 25-storey project comprises 561 serviced residences with built-ups ranging from 409 sq ft to 541 sq ft and priced from RM453,000, said the developer in a press release following the ground-breaking ceremony of the project today. The event was witnessed by Sabah Minister of Local Government and Housing Datuk Seri Panglima Hajiji Noor.
"With this ground-breaking ceremony, we have officially opened a new chapter in the corporate history of Titijaya — expanding our presence to Sabah. We are thrilled that it is just four months after the signing ceremony that we are able to conduct the ground-breaking ceremony," said Titijaya group managing director Lim Poh Yit.
He said upon completion, The Shore will offer better-quality accommodation to both visitors to the city as well as to the local community while boosting Sabah's business and tourism activities.
"We foresee the positive demand for The Shore buttressed by the commendable economic growth and increasing population in the past few years, especially in Kota Kinabalu, making it a new growth frontier as the property market matures in the region. We are honoured to introduce the first full-fledged serviced residence in Kota Kinabalu.
"The Shore will definitely be a great boon to Sabah's tourism industry. Let us look forward to the completion of The Shore in 2022. We hope that going forward, there will be more opportunities for us to partake in the development of Sabah," he added.