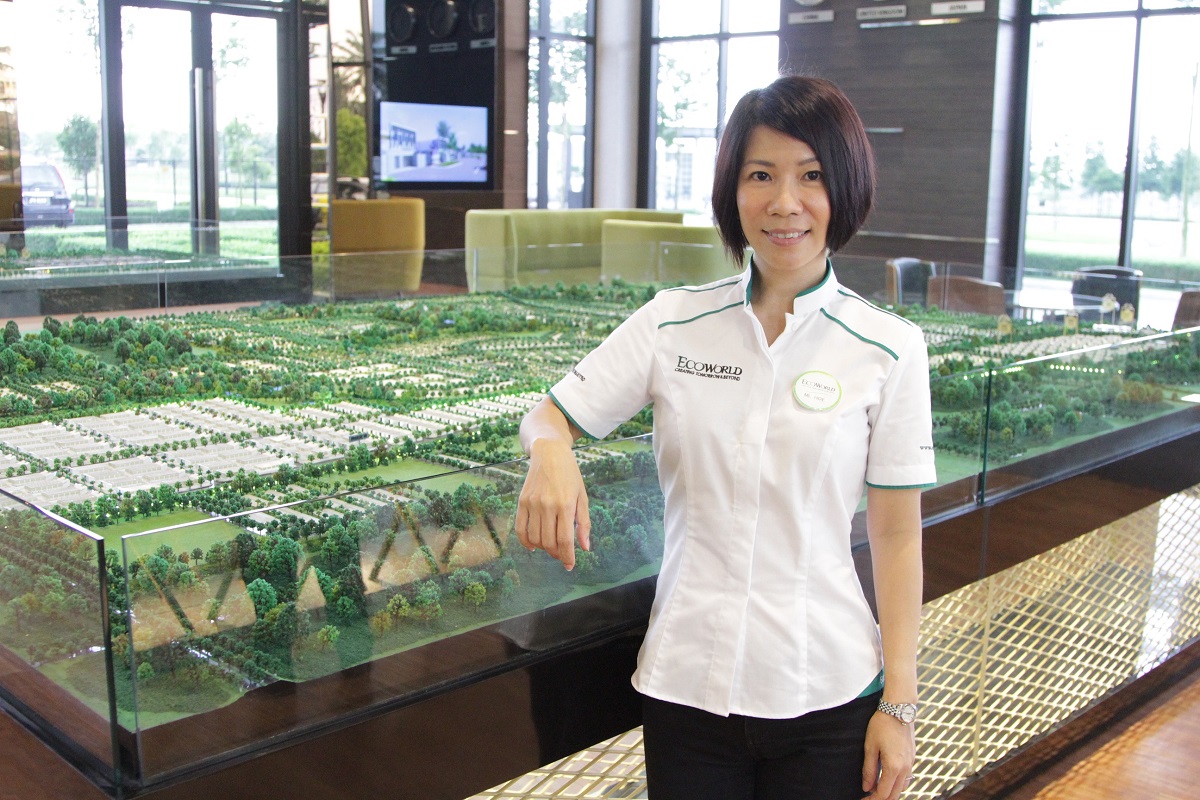 PETALING JAYA (Aug 28): Eco World Development Group Bhd's (EcoWorld) high-street mall Eco Galleria at Eco Botanic in Johor Bahru has recorded a 70% take-up for phase 1.
With more than 1.6 million sq ft of gross floor area, Eco Galleria is one of the components at the developer's 270-acre Eco Botanic township. It was launched in August 2016 and is slated for completion by 2020.
According to EcoWorld divisional general manager Datuk Hoe Mee Ling, the high-street mall with over 680,000 sq ft of net lettable area will comprise 645 retail units upon completion, including hotels and boutique offices. Phase 1 consists of 240 units.
"EcoWorld will help the purchasers to lease out their units. The selling price for the retail units are between RM700 and RM1,200 psf while the built-ups range from 725 sq ft to 4,471 sq ft," Hoe told TheEdgeProperty.com, adding that the estimated gross development value (GDV) of Eco Galleria is RM578 million.
Eco Galleria features British colonial-themed architecture inspired by Singapore's legendary Raffles Hotel and shopping arcade as well as the grandeur of the Taj Mahal Palace, the iconic sea-facing landmark in Colada, South Mumbai, India, described Hoe.
"Eco Galleria is a combination of the timeless European shopping streets like those in Salzburg, Austria with verdantly landscaped and covered plazas like Galeries Lafayette. The Festive Street and Clock Tower plus its modern boutique offices complement the classic arcades.
"We believe that Eco Galleria is a commercial property game changer — a memorable place that leaves an indelible impression with plenty of spaces for exciting events to wow visitors and keep them coming back," Hoe said.
Other components of Eco Botanic include 3-storey shopoffice project Eco Boulevard, serviced apartment project Eco Nest as well as three residential projects named The Verandah, The Chateau and The Aristo.
Eco Botanic's first 624 units of cluster and semi-detached homes were handed over in October 2016.
Last month, Eco Boulevard opened its doors for business. The 200 units of 3-storey lifestyle shopoffices with elegant British-colonial inspired architecture are EcoWorld's first completed commercial project in Malaysia.
Hoe added that Eco Botanic will be launching some two-and-a-half storey semi-detached homes in 2018.
Although she acknowledged that the market is still soft, there is no doubt that "people are still buying."
"We have been happy with the sales achieved to date and strongly believe that the right product and concept will attract buyers."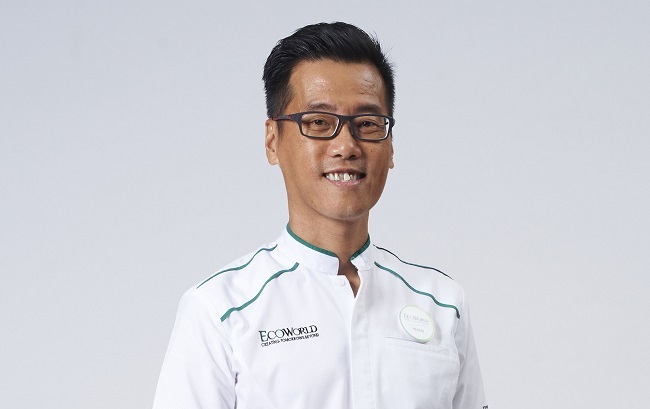 Meanwhile, EcoWorld is also looking to launch phase 2 of its Eco Spring township in Iskandar Malaysia by year-end. The overall GDV of Eco Spring phase 2 will be about RM740 million.
"Phase 2 will consist of 492 landed homes including cluster homes, semi-dees and bungalows. Built-ups of these homes will range from 2,607 sq ft to 5,612 sq ft. Prices will start from RM1.48 million," said Eco South divisional general manager Phan Yan Chan.
"Our main focus in Johor is landed property where the sales performance is still good as we believe that demand for landed homes with attractive design concept and security, coupled with good accessibility to major highways will still do well," he said.
Phase 2 of Eco Spring will be an exclusive, low-density community embraced by gardens and greenery with four units per acre. Its design concept is inspired by European architecture. Phan added that the first phase of Eco Spring has been 90% taken up, excluding Bumiputera units.