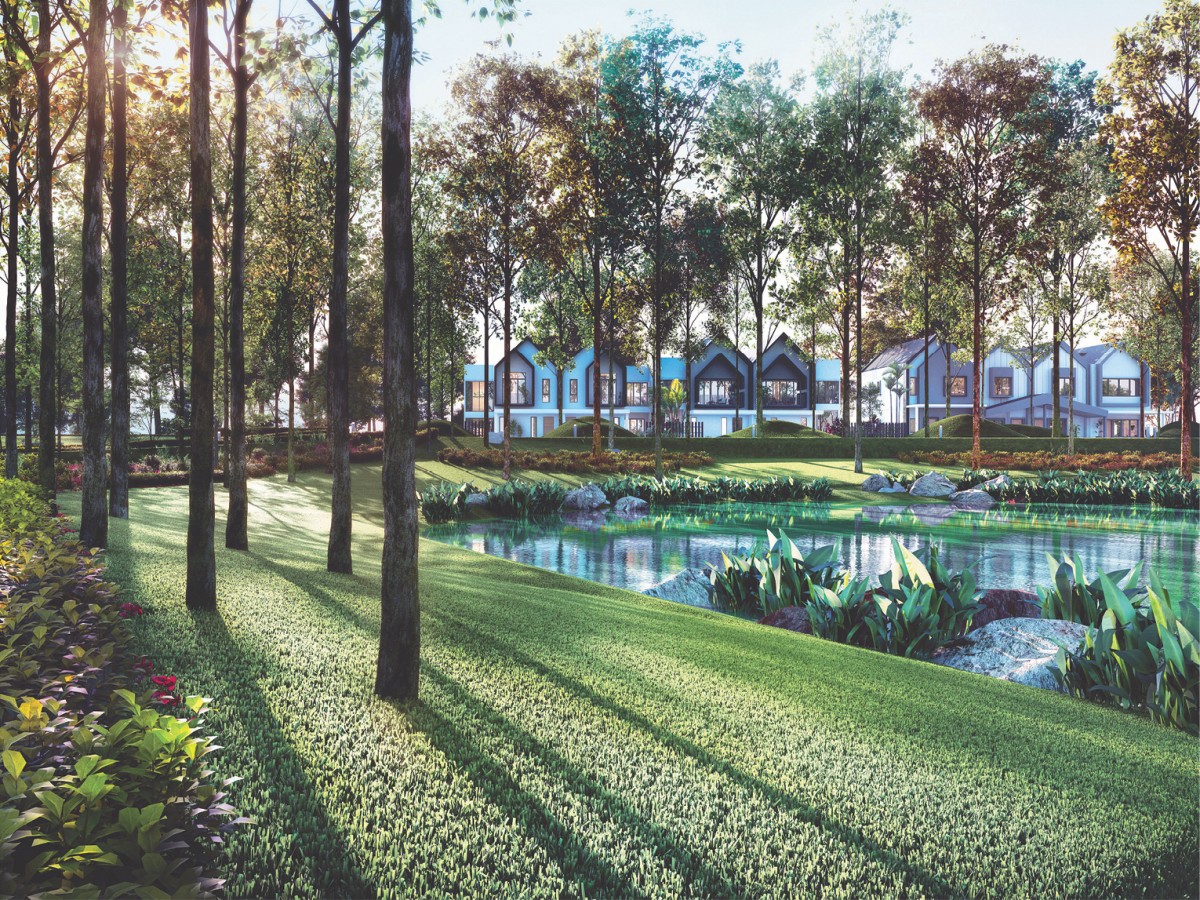 SEMENYIH (Sept 11): Cementing its foothold in the growing Semenyih corridor, south of the Klang Valley, Eco World Development Group Bhd (EcoWorld) will be having the first property launch at its latest township development Eco Forest by end-2017. The show village officially opened on Sept 9.
The 515-acre freehold development is located less than 1km away from the picturesque Broga Hill and has a gross development value (GDV) of RM3.5 billion, according to EcoWorld divisional general manager Evon Yap.
Eco Forest will kick off its launch at the Ebonylane precinct targeting Semenyih locals and young homebuyers. The precinct will be launched over phases, with the first phase comprising about 300 homes.
There are 685 double-storey terraced homes in the Ebonylane precinct made up of two types of homes — Artisan homes and Garden homes, which will feature a unique A-frame design.
"It took us about six months to study the A-frame design of the homes to make sure it not only looks good but is also practical. Each home will have its own linear garden. Prices will start from RM600,000," said Yap.
Artisan homes will come in three sizes — 20 ft by 65 ft, 20 ft by 70 ft and 22 ft by 70 ft — while the Garden homes are all 30 ft by 62 ft.
The developer has been having private previews of the homes for its existing customers and has received positive feedback.
"Our location here in the Broga corridor has attracted a lot of locals living in this area who would love to upgrade their homes but remain in Broga," said Yap.
In a run-up to the launch, EcoWorld, in partnership with Cartoon Network, organised the We Bare Bears 1001 Expo (ended on Sept 3), which has attracted many to visit the EcoWorld gallery at Eco Forest. The expo featured over a thousand models and inflatables of the famous bears from the popular animated series.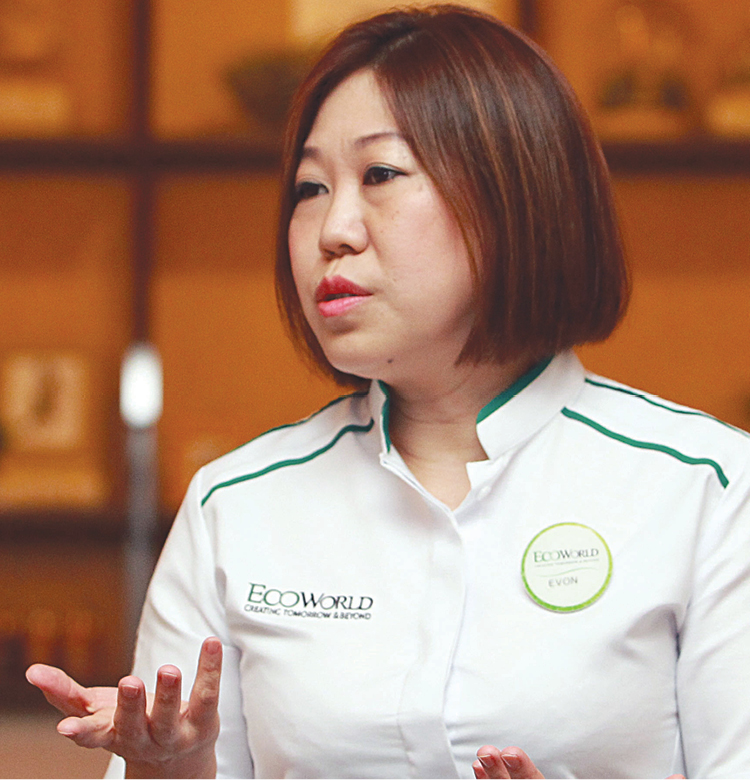 "The expo had caught the attention of those living in Kajang, Sungai Long and Cheras to visit our township," said Yap.
To be developed over eight to 10 years, the township will comprise over 1,800 landed-strata homes, 3,500 apartment units and over 200 commercial units.
Anchored by a 25-acre Central Park, Eco Forest will introduce new and unique elements to the township including the landscaping of its environment and the design of its homes.
"As one drives into Eco Forest, one will be greeted by a tree trunk-inspired latticed entryway, followed by rows of arching bamboos that will screen off the sun, ushering you into the township.
"Eco Forest's tagline 'Canopy of Artistry' tells everyone the concept of this township, which is inspired by the four layers of the forest — the undergrowth, understory, canopy and emergent layer," Yap told TheEdgeProperty.com.
At the heart of the Central Park will be a giant Woven Tent, which will serve as the pavilion for residents and their friends to gather.
"There will also be a Chirpy Tree where a hundred goldfinches will stand and rotate when the wind blows. On top of that, we have our Forest Dragons, which are monitor lizard-inspired pebble-glass sculptures. Monitor lizards are common in our forest and signify survival, flexibility and nature. They are like the guardians of Eco Forest.
"The Central Park will be completed by end-2018. As it is a catalyst for the entire township, we would like to see the trees grown enough to provide shade for residents when the first homes are handed over," said Yap, who added that more than 10% of the township will be made up of blue belts and green lungs. The Central Park is placed right in the middle of the township, surrounded by the homes which are linked by a cycling path.
Yap said the growing population in the Hulu Langat district offers strong development potential for the Semenyih area.
"I would say Cheras is very mature and saturated already while Kajang doesn't have much land left for such a huge township, so Semenyih bears a lot of potential. The population growth in Hulu Langat is about 9% per annum; in the next few years, the population in this district will reach one million," Yap noted, adding that the area is supported by the popular natural attraction Broga Hill and Nottingham University Malaysia, which is already more than 10 years old.
According to Yap, EcoWorld's first township in Semenyih, the 1,089-acre Eco Majestic with a GDV of RM11.15 billion, has attracted buyers in areas neighbouring Semenyih such as Kajang and Cheras.
"But we realise there are many locals in Broga who are looking to upgrade their homes as well," said Yap.
Eco Forest is about 45 minutes' drive to Kuala Lumpur city centre. It is accessible via the Cheras-Kajang Highway, South Klang Valley Expressway through SILK Highway and Kajang-Seremban Highway.
This story first appeared in TheEdgeProperty.com pullout on Sept 8, 2017. Download TheEdgeProperty.com pullout here for free.