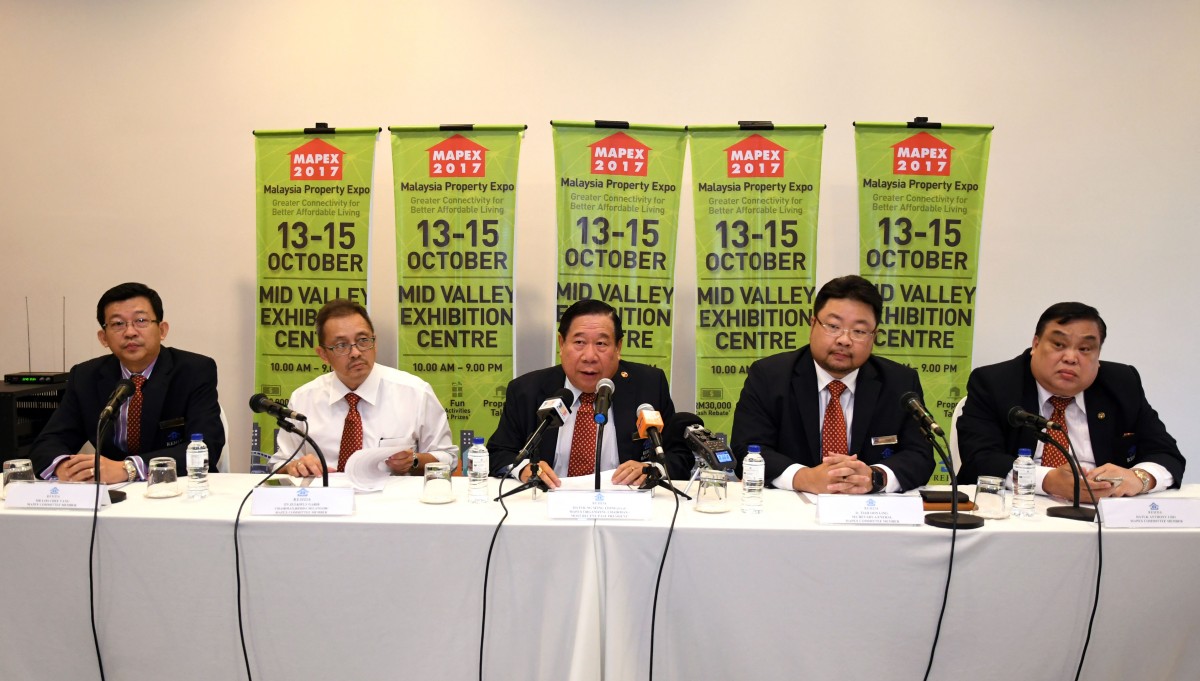 PETALING JAYA (Sept 14): The second national edition of Malaysia Property Expo 2017 (Mapex 2017) is targeting at least RM250 million in sales and 30,000 visitors to the three-day event.
Organised by the Real Estate and Housing Developers Association (Rehda), Mapex 2017 will be held on Oct 13 to 15 at Mid Valley Exhibition Centre, according to Mapex 2017 organising chairman Datuk Ng Seing Liong.
Themed "Greater Connectivity for Better Affordable Living", Ng said about 60% of the exhibition booths have been taken up.
"[We've confirmed] that 33 developers are participating in Mapex 2017. Among them are Ekovest Bhd, Gamuda Land, IJM Land Bhd, Matrix Concepts Holdings Bhd, Paramount Property Sdn Bhd, S P Setia Bhd, Seri Pajam Development Sdn Bhd, Sunsuria Bhd, UDA Holdings Bhd and UEM Sunrise Bhd.
"We also have two financial institutions — Malayan Banking Bhd (Maybank) and Hong Leong Bank Bhd — participating in Mapex 2017. I urge more financial institutions to join us and showcase their financing options to assist homebuyers with their purchases.
"Financing is most essential in home purchasing and there is no better platform than Mapex to promote their products and packages to homebuyers," he said during press conference on the event.
Another Mapex 2017 committee member Datuk Anthony Cho concurred, noting that "banks are the partners of property developers as most purchasers require financial support from banks".
"In these trying times, it is even more important for banks to come in and support purchasers," he said.
Ng added that anyone who buys property during the three-day event is in the running to win part of the RM30,000 cash rebate offered by Rehda.
"For this Mapex, we have also invited various government agencies to participate in the event including National Housing Department and Housing and Strata Management Tribunal under the Ministry of Urban Wellbeing, Housing and Local Government; the Public Sector Housing Financing Institution under the Ministry of Finance; Rumah Wilayah Persekutuan under the Ministry of Federal Territories; and Rumah SelangorKu under the Selangor Housing and Property Board," he added.
As Budget 2018 looms nearer, Ng — who is also a past president of Rehda — shared that he would like the government to relook at the Goods and Services Tax (GST) charged on construction materials.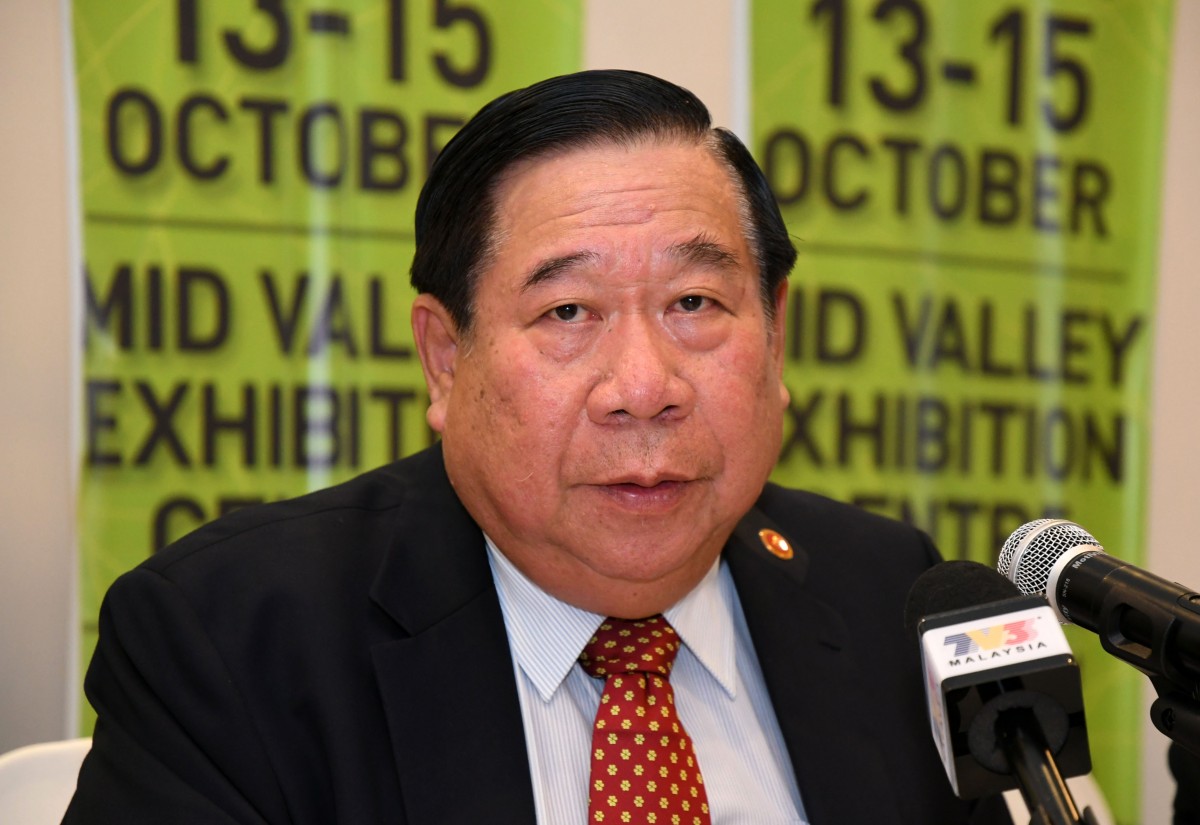 "We feel that for items like steel bars, cement and bricks, the 6% [tax] is very heavy for us... Whether you build a luxury home or an affordable home, you still require these same materials.
"So I feel that the government should relook at how to lower the GST on these building materials, especially for affordable housing [projects]. We know that housing is a zero-rated product but when the building materials are charged with GST, that is when such cost will be passed on to the homebuyers," he said.
Meanwhile, Mapex committee member and Rehda Selangor chairman Zulkifli Garib called the recently held Affordable Housing Carnival (KPMM)-Mapex a "big success".
"The take-up rate by developers for the exhibition [booths] was nearly 95% in KPMM-Mapex. So we hope that in this upcoming Mapex, developers will get to showcase a wider range of their products besides affordable housing," he said.
Held on Aug 11 to 13, KPMM-Mapex was an initiative by the government and Rehda that was in line with the government's objective to promote homeownership besides facilitating opportunities for homebuyers to have easy access to affordable houses in the market.