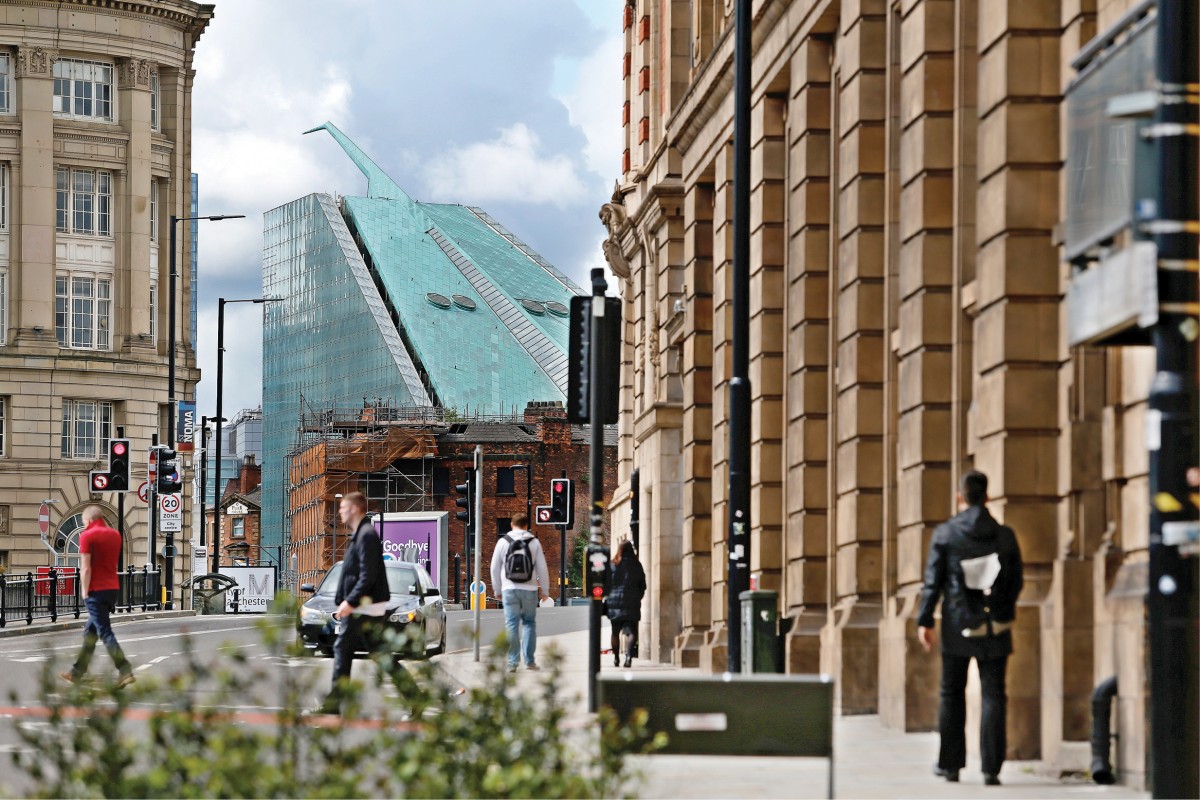 Manchester has emerged at the top of several league tables this year. In the 2017/18 English Premier League, Manchester United is at the top of the table and Manchester City in second place after four matches. In June, for the first time in five years, Forbes named Manchester United the world's most valuable football club. Valued at US$3.69 billion (RM15.44 billion), it is well ahead of Spanish giants Barcelona and Real Madrid.
In a tribute to football, Knight Frank examined house price performance in areas immediately surrounding each of the stadiums hosting the Premier League football matches during the 2017/18 season. Manchester United was ranked No 1 as the area immediately surrounding its Old Trafford stadium recorded an annual price growth of 16% to March 2017. Manchester City was in fifth place (10.7%).
Even in pure real estate terms, Manchester is a star performer. Home sale prices in the Manchester city centre jumped 15% in 2016 and grew another 10% this year, says Vanessa Chan, JLL head of international sales. JLL's August report on Manchester forecasts prices and rents will rise 28.2% and 20.5%, respectively, in the five-year period from 2017 to 2021. "It's the highest price growth in the UK, outstripping even London," she adds.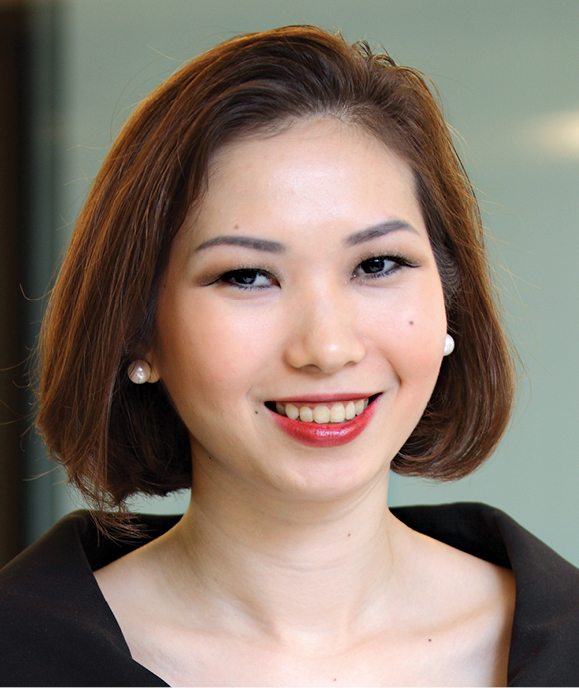 Lure of hotels
In recent years, the city of Manchester has also been on the radar of international investors, including property groups from Singapore. On Sept 12, listed property developer Heeton Holdings, along with KSH Holdings and Ryobi Kiso Holdings, announced the joint acquisition of Dry Bar, a major icon of the music scene when it was opened by Factory Records in 1989. Closed last year, the four-storey terraced building was sold with planning permission to convert the upper floors into a boutique hotel.
At end-August, Singapore-listed Fragrance Group bought the historic Townhouse Hotel in Manchester from Harcourt Developments for £12.5 million (RM71.2 million). The Grade II listed property dates back to 1870 and was a cotton warehouse before it became an 85-room hotel in 1982. It was then refurbished into a four-star, boutique hotel in 2010. Townhouse Hotel is located on Portland Street in the Manchester city centre, near the Manchester Piccadilly station, Palace Theatre and Manchester Art Gallery.
Lendlease's final phase of Potato Wharf
On the residential front, Australian property giant Lendlease has rolled out the third and final phase of its project, Potato Wharf, located in Castlefield, an inner-city conservation district in Manchester. It comprises 191 one- and two-bedroom apartments, and was launched in the UK in June.
VIP previews for international buyers were held simultaneously in Singapore, Kuala Lumpur and Hong Kong on Sept 7. The international sales launch will kick off on Sept 23 and 24 in Singapore, Kuala Lumpur and Hong Kong, to be followed by road shows in Jakarta as well as Beijing, Guangzhou, Shanghai and Shenzhen in China. JLL has been appointed the marketing agent for the international launch of Potato Wharf.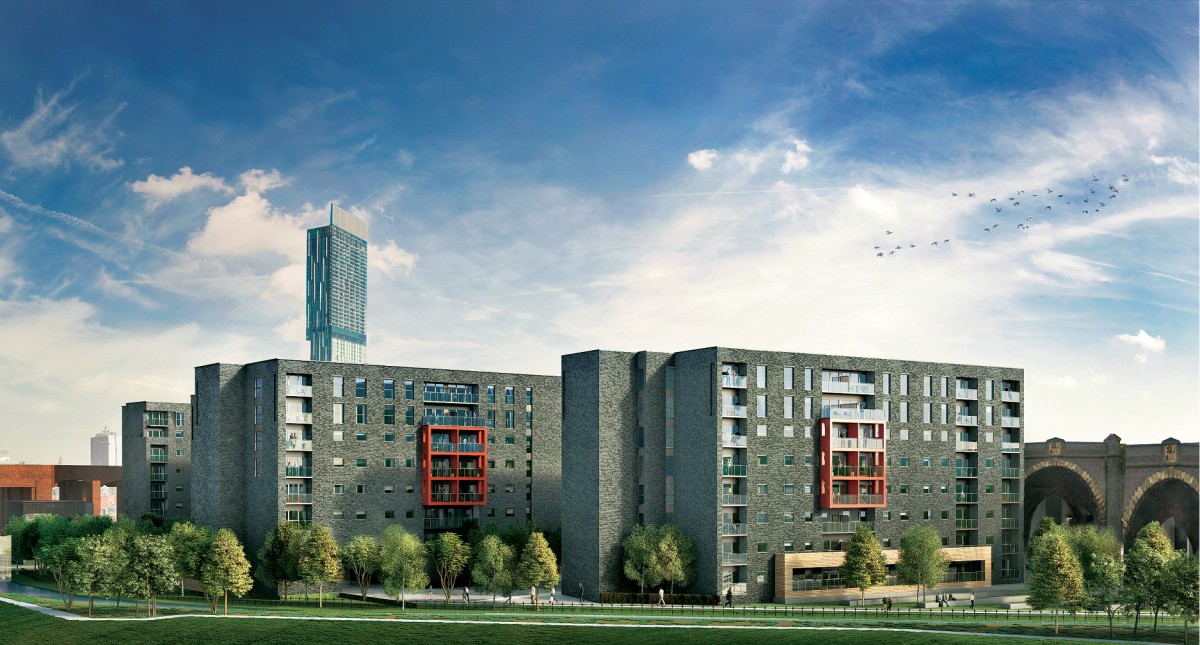 "Internationally, Manchester is very popular at the moment," says Richard Cook, head of residential at Lendlease Development. The Economist Intelligence Unit ranked it the UK's most liveable city in 2017, a position it has held since 2011.
Lendlease has been in the Manchester market for 20 years, reckons Cook. The group purchased Crosby Homes, a regeneration specialist in Manchester, from Berkeley Group for a reported sum of £270 million in June 2005. Past developments by Lendlease include No 1 Deansgate, The Hacienda and Green Quarter. Including Potato Wharf, Lendlease has developed more than 1,500 homes in Manchester.
The launch prices of Potato Wharf demonstrate the pace of growth over the last three years. When the second phase of 102 homes were launched in 2014, one-bedroom units were priced from £125,000. In this latest and third phase, one-bedroom units will start from £188,500. The specifications in this latest phase are also higher, which is also reflected in the price. The project is slated for completion in 2019.
International students
In the overseas market, Lendlease's Cook expects interest to come not only from investors but also parents buying for their children who want to pursue their tertiary education in Manchester.
There are four universities in Manchester, the most famous being the University of Manchester. The other three are Manchester Metropolitan University, University of Salford and University of Bolton. There are also the Alliance Manchester Business School and University of Manchester Institute of Science and Technology.
"There's a big student population in Manchester," says Cook. He estimates the student population to number 100,000, 15% of whom come from outside the European Union and predominantly Southeast Asia.
At Potato Wharf, many of the apartments will have private balconies with views of the canal below and the wider Manchester city skyline. Potato Wharf is located near Castlefield Events Arena, shops, bars, restaurants as well as the Deansgate train station and A57 motorway. It is just eight minutes' walk from the Manchester city centre.
The Castlefield conservation area is famous for its network of canals, with Victorian architecture and Roman ruins alongside converted warehouses. It has a village atmosphere with museums, galleries and cultural sites, including the Museum of Science and Innovation as well as the Castlefield Urban Heritage Park.
Following the launch of the latest phase of Potato Wharf, Lendlease is now on the lookout for more sites in Manchester. "We like Manchester, as it is the UK's second-biggest city after London," says Cook. "And it still has potential for growth."
The resilience of the Manchester housing market is due to the fact that developers are delivering an average of 15,000 new homes annually, while housing demand is 35,000 a year. "So, we have a bit of an undersupply, and this is the same situation in every city in the UK," says Cook.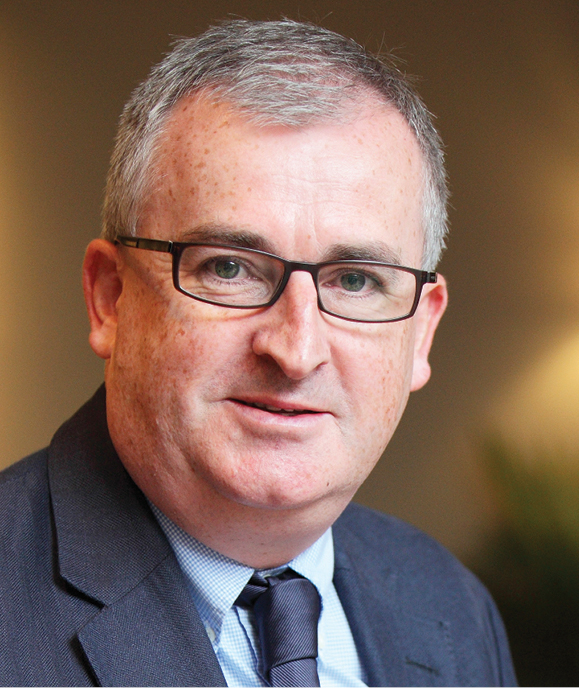 Beyond Manchester
Post-Brexit, appetite among international investors for regional markets in the UK has remained strong, primarily because of the regeneration schemes and Crossrail. For foreign investors, the weakening of the pound sterling post-Brexit referendum has also presented an attractive buying opportunity, says Cook.
Across the UK, Lendlease has six "live projects" with 12,000 new homes in the pipeline. Early this month, Lendlease was recommended as "the preferred bidder" for High Road West, a new regeneration project in the heart of North Tottenham. Located next to Tottenham Hotspur's new stadium, the project is anticipated to have more than 2,500 new homes with at least 30% affordable housing.
Lendlease's biggest development project in London is the £3 billion regeneration scheme at Elephant & Castle in Zone 1. When completed, there will be about 3,000 new homes. About 1,500 homes have either been completed or are currently under construction, says Cook. "Elephant & Castle is incredibly attractive, given its location in Zone 1, the infrastructure and transport links."
While the London market may have slowed, it has proven to be resilient, says Cook. "We continue to see price growth in all the markets we're in." Meanwhile, the Manchester market continues to sizzle.
This article first appeared in EdgeProp Singapore, a pullout of The Edge Singapore, on Sept 18, 2017.
For more stories, download EdgeProp.my pullout here for free.