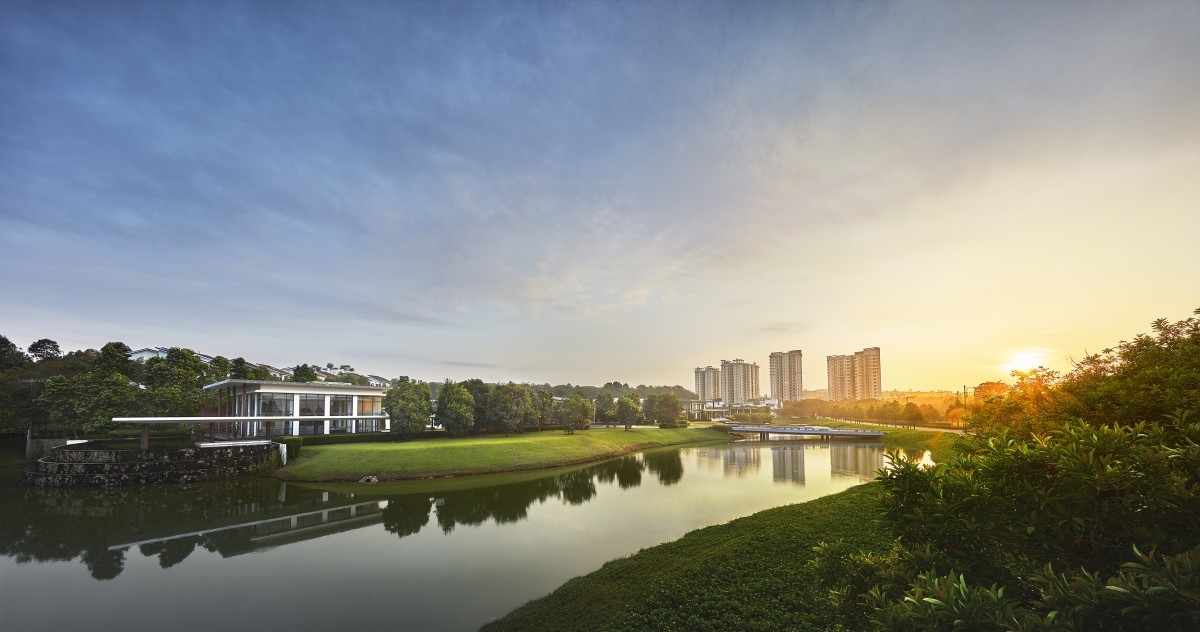 KAJANG (Oct 12): Gamuda Land is targeting RM210 million sales for its 10-year-old township Jade Hills here in its financial year ending April 30, 2018 (FY18).
Gamuda Land chief operating officer Ngan Chee Meng and general manager Lam Sew Chee concurred that the target is achievable, given the uniqueness of the township.
"Last year, we did RM160 million. This year, we are eyeing RM210 million. I think RM50 million more [in sales] is achievable with the contribution of the recently launched Hana [Gardens] and because Jade Hills is more developed today, so buyers are more confident in the established township," said Ngan at the Jade Hills sales gallery opening ceremony today.
Hana Gardens — comprising link villas and link semi-detached houses — is the latest launch of Jade Hills. The first phase of Hana Gardens, which features 32 units of 2-storey link villas, is fully sold.
The next launch of Jade Hills will offer link bungalows, which are targeted for launch in January 2018. However, details will only be shared closer to the launch date, according to Lam.
Jade Hills is a 338-acre freehold township project with a GDV of RM2.2 billion.
First launched 10 years ago, Jade Hills is 60% developed today, with 80% of its launched units sold. About 70% of the sold units are occupied.
"We have over 70 acres of development land left in Jade Hills. The estimated GDV is over RM700 million," said Lam.
The entire township is slated for completed by 2025, whereupon it will be home to 10,000 residents with approximately 2,500 homes.
"We believe a good project will speak for itself. Look around the environment in Jade Hills — it is very green, peaceful and well-maintained. Many people will not believe this is a 10-year-old project. In fact, 50% of our buyers are from referrers because residents see the value of the development," said Ngan.
Lam said generally, homes in Jade Hills have enjoyed a 20% price appreciation in the past five years.