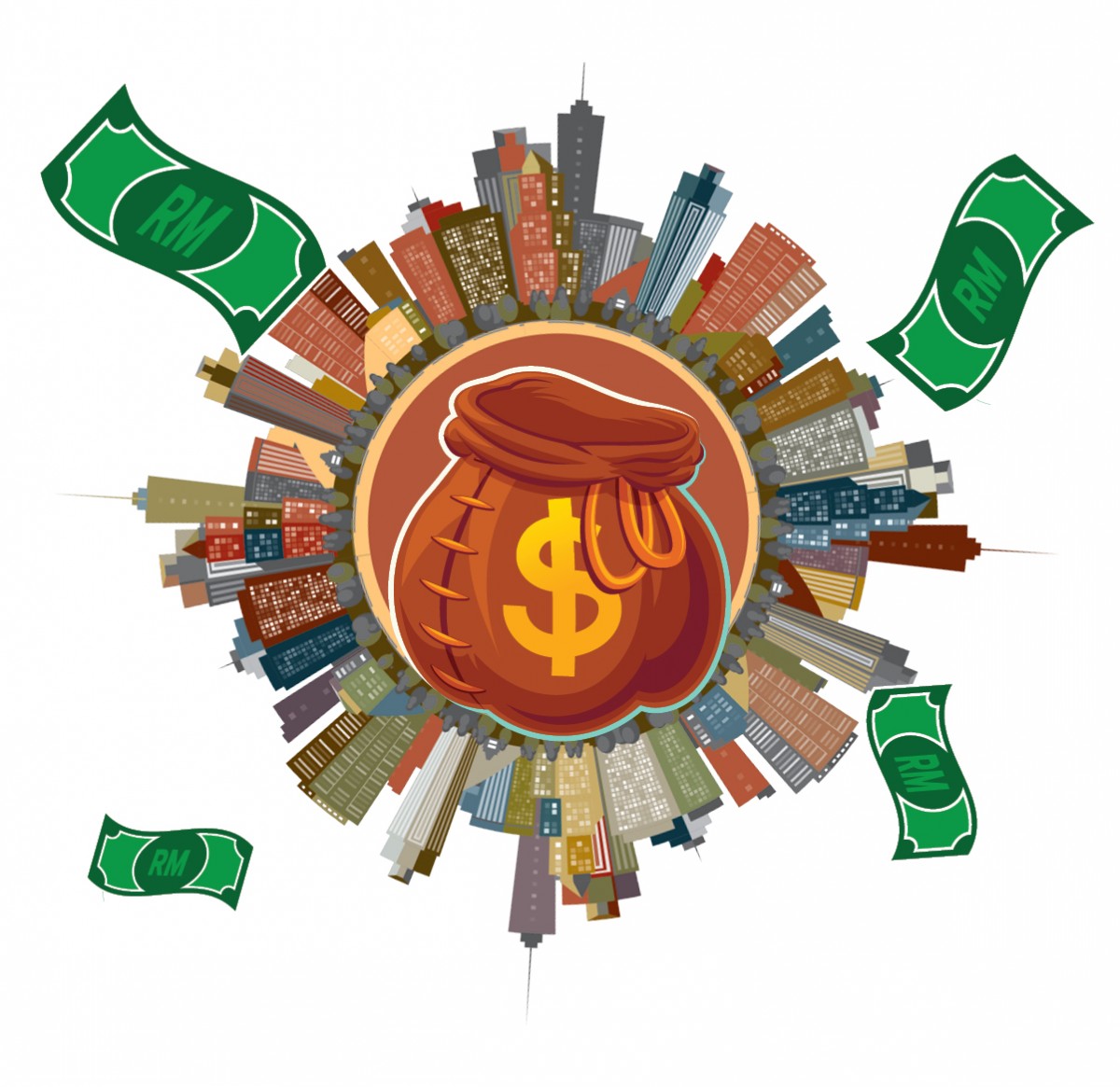 There are various strategies to make money through real estate and one of the most common is probably "flipping", which means buying a property and reselling it for a profit within the shortest time possible.
There are many ways of doing it, such as buying a property at a new launch and selling it off upon completion; buying an old house and renovating it before reselling; buying a completed property and leasing it out with a purchase option, and so on.
It has been the most popular way to make money in the industry, especially in the period of 2008 to 2014, when the market was on an uptrend and banks' interest rate was fairly low, property education and investment company Skybridge International Sdn Bhd CEO Adrian Un tells EdgeProp.my.
"During the period, there were a lot of flipping activities and a lot of people became millionaires overnight. Property flipping is popular when the market is heating up and prices are on an uptrend because many people would take the opportunity to offload their stocks, especially for those who have a lot of properties in hand," he says.
If you are looking to jump on the bandwagon, you will need to arm yourself with adequate information to avoid land mines. Before you start, you should study the market and draw up an investment strategy that suits your risk appetite and a target of returns.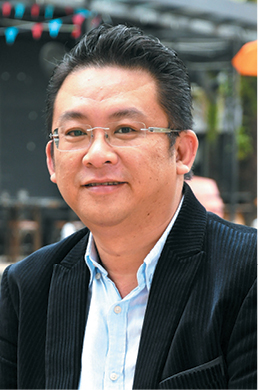 Current market condition
In today's market, property price growth has stabilised and flipping activities have been reduced. Tightened lending policies and the implementation of the Goods and Services Tax and Real Property Gains Tax (RPGT) have made flipping tougher.
In addition, it is a lot harder to flip a non-landed residential property compared to the past. This is because the large amount of supply has compressed asking prices, thus affecting the potential returns of flippers.
However, Un points out that landed homes and shoplots in the Klang Valley still offer opportunities for flippers to reap handsome profits, especially in the next five years. "Shops or landed houses located in hot areas offer better chances of flipping and profits, due to land scarcity and stronger demand for these properties."
Going forward, he foresees two upcoming strong catalysts that will create a lot of opportunities for gains.
The first is greater demand from overseas, particularly from China. "Despite the capital controls by the Chinese government, we still see many Chinese coming to Kuala Lumpur city centre to hunt for properties. On top of that, many construction jobs in Malaysia have been awarded to China companies and these companies are also investing in our country, such as China Communications Construction Co Ltd, which intends to build a regional headquarters in the Tun Razak Exchange," Un says.
Another catalyst, he foresees, would be the expected gradual bouncing back of oil prices in the future. If crude oil prices increase to some US$70 (RM296) per barrel, it will spur growth in the oil and gas industry and thus encourage positive market sentiment, he opines.
Is flipping unethical?
Un admits that flipping activities during the market boom have caused property prices to balloon. In fact, property flipping is viewed as an "unethical" or "unhealthy" form of wealth expansion as it can cause house prices to skyrocket to a level beyond the grasp of the general population.
Although the steep house price rise prior to 2015 can be partly attributed to the vibrant flipping activities among those looking to get rich quick, Socio-economic Research Centre executive director Lee Heng Guie deems flipping as just another investment approach.
"I think the term 'unethical' is somewhat inappropriate. In a free market economy, you have to let the market adjust the supply and demand, but you cannot completely rely on market forces as this will deprive genuine buyers from owning a home.
"The government will have to intervene if they find that flipping or other activities are causing overinflated prices in the property sector. Such prudent measures can be seen over the past few years, such as the implementation of RPGT and the maximum loan-to-value ratio of 70% for third housing loans," he says.
The gains and risks
Evidently, the greatest draw to flipping is its financial gain. According to Skybridge's Un, if investors can understand and calculate the risks involved, property flipping can be a springboard for them to accumulate wealth through a secure product in a relatively short time frame.
"You could also possibly multiply your gains faster than your ordinary employment income, subject to market condition," he adds.
As a side benefit, if you succeeded in flipping properties repeatedly, you would also acquire not just a store of knowledge on properties, but of property laws and taxation systems too, as you would have to work through the nuts and bolts in the process. Thus, you inadvertently become an expert.
On the flip side, the high returns come hand in hand with high risks. If you were unable to sell off or secure a tenant for your property, you might get trapped in debt and struggle to pay the monthly payment commitments. In the worst-case scenario, you may have to dispose of your properties at a loss to extricate yourself from the bind.
Furthermore, servicing too many mortgages at the same time will reduce your disposable income. Thus, unless you have your spouse's and children's agreement to survive on only plain bread and water, you must be prepared for periods of constant sowing without reaping.


A checklist before you embark
1 Understand and mitigate the risks
Property investment and investment education firm CORE Investors Sdn Bhd founder and director Rachel Lim says some people buy a property without doing any research and homework but merely based on the information they gather from agents, social media or other flippers.
"They simply buy and hope the market will go up in the future for them to make a huge gain, but when it fails to materialise, they blame the people who provided them the information," she says. Hence, she urges flippers to calculate the risks involved and take full responsibility for their decisions.
2 Calculate the costs involved
Other than the commonly known costs such as down payments, legal fees and stamp duties involved in purchasing a property, there are other costs often neglected by flippers, such as the penalty fee for settling a housing loan that is still under lock-in period.
The lock-in period for a housing loan generally ranges from three to five years while the penalty fee could start from 2% to 5% of the original loan amount. Flippers have to take the penalty fee into account if they want to sell a property within the lock-in period as the fee will make a dent on the profits. Besides that, the RPGT is also a factor that flippers have to take into consideration.
3 Be prepared for changes
Change is a constant. In the real estate industry, one thing that does not stay put is banks' interest rate, which is influenced by Bank Negara Malaysia's overnight policy rate.
Skybridge's Un says the current interest rates on housing loans range from 4.2% to 4.4%, but flippers have to be prepared for unexpected increases in interest rates which will translate into higher monthly instalments.
"If you are planning to buy now and flip the property in the next five years, you must never assume that the interest rate will remain at the current level going forward. Moreover, you should be financially prepared for the scenario where the interest rates increase 200 basis points or two percentage points," he adds.
Another possible change to keep in mind is your own spending pattern, where monumental events such as marriage and becoming a parent can significantly alter your expenditures.
4 Don't overestimate your financial limit
When your property fails to beget any income, you will have to dig from your own resources to repay borrowings.
"A lot of people want to achieve financial freedom as young as possible, so they buy multiple properties, thinking that every property will be able to find a buyer or tenant. But they don't realise the many loans they take will place a heavy financial burden on them. If you cannot sell or rent out your property, how long can you pay the instalments? You must plan this in advance and, more importantly, know your own financial status and do not overcommit," Un stresses.
This story first appeared in EdgeProp.my pullout on Oct 13, 2017. Download EdgeProp.my pullout here for free.