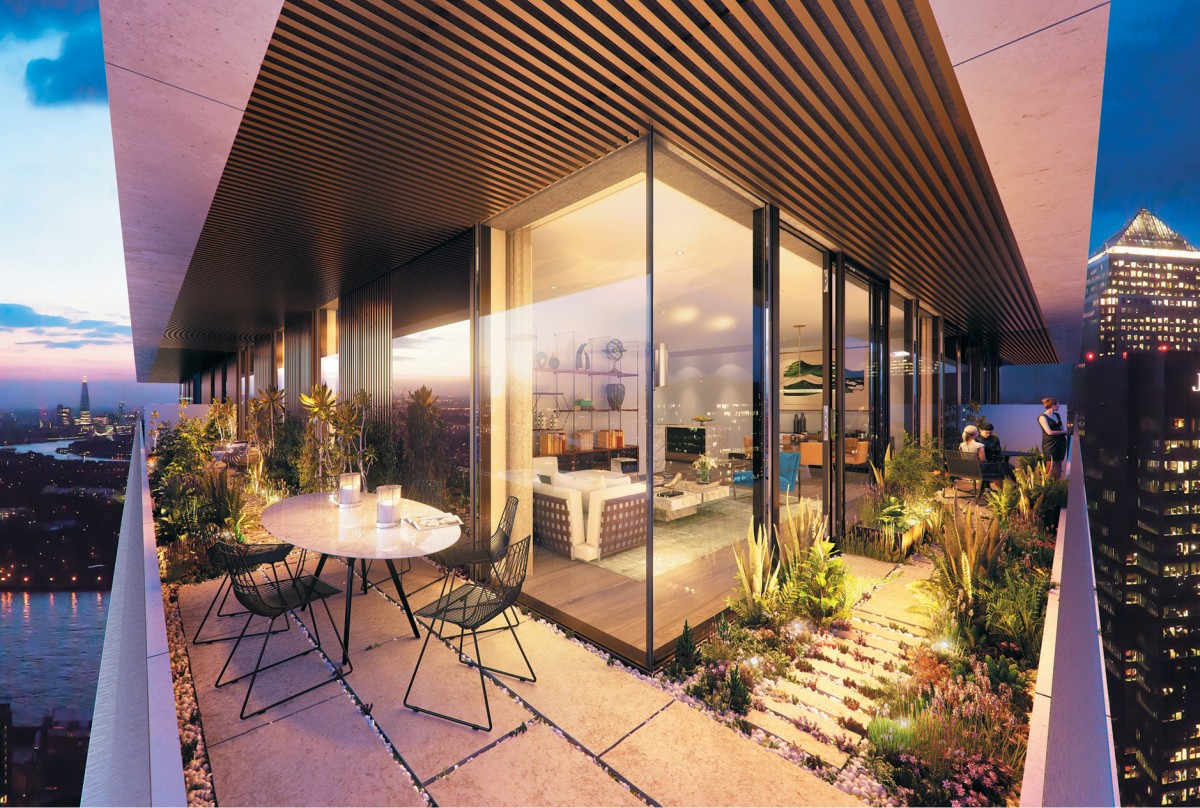 British physician and keen botanist Nathaniel Bagshaw Ward was studying a chrysalis in a sealed glass container when it dawned on him that things could actually grow within the casing. Upon further exploration, he discovered that plants could thrive in a sealed glass container. His discovery led to the creation of the Wardian Case — an early version of the terrarium.
"Before his discovery, Western Europeans were unable to transport plants across vast distances, but Ward's glass casings made collecting and transporting real-life plant specimens possible, which eventually saw the transportation of rubber seeds from Brazil to the UK and to Malaya then," explains Eco World International Bhd (EWI) head of technical design and planning Tan Cheng Yong.
Inspired by and named after the botanist, EWI's Wardian London high-rise luxury residential development in the London Docklands — which overlooks the South Dock with commanding views of the Canary Wharf — aims to combine modern architecture with exceptional landscaping.
Unveiled to the world in 2015, Wardian London is developed by Eco World Ballymore Holding Co Ltd, a 75:25 joint venture between UK-based Ballymore Group and Malaysia-based EWI.
"We took inspiration from this marvellous history of Wardian Cases by creating a modern interpretation of it and infusing it into the architecture of the building," Tan tells EdgeProp.my.
Designed by Glenn Howells Architects, the 1.35-acre project will offer 624 apartment units within two towers. The 55-storey East Tower comprising 199 homes was launched in September 2015 while the 50-storey West Tower, which has 427 homes, was launched in April 2016.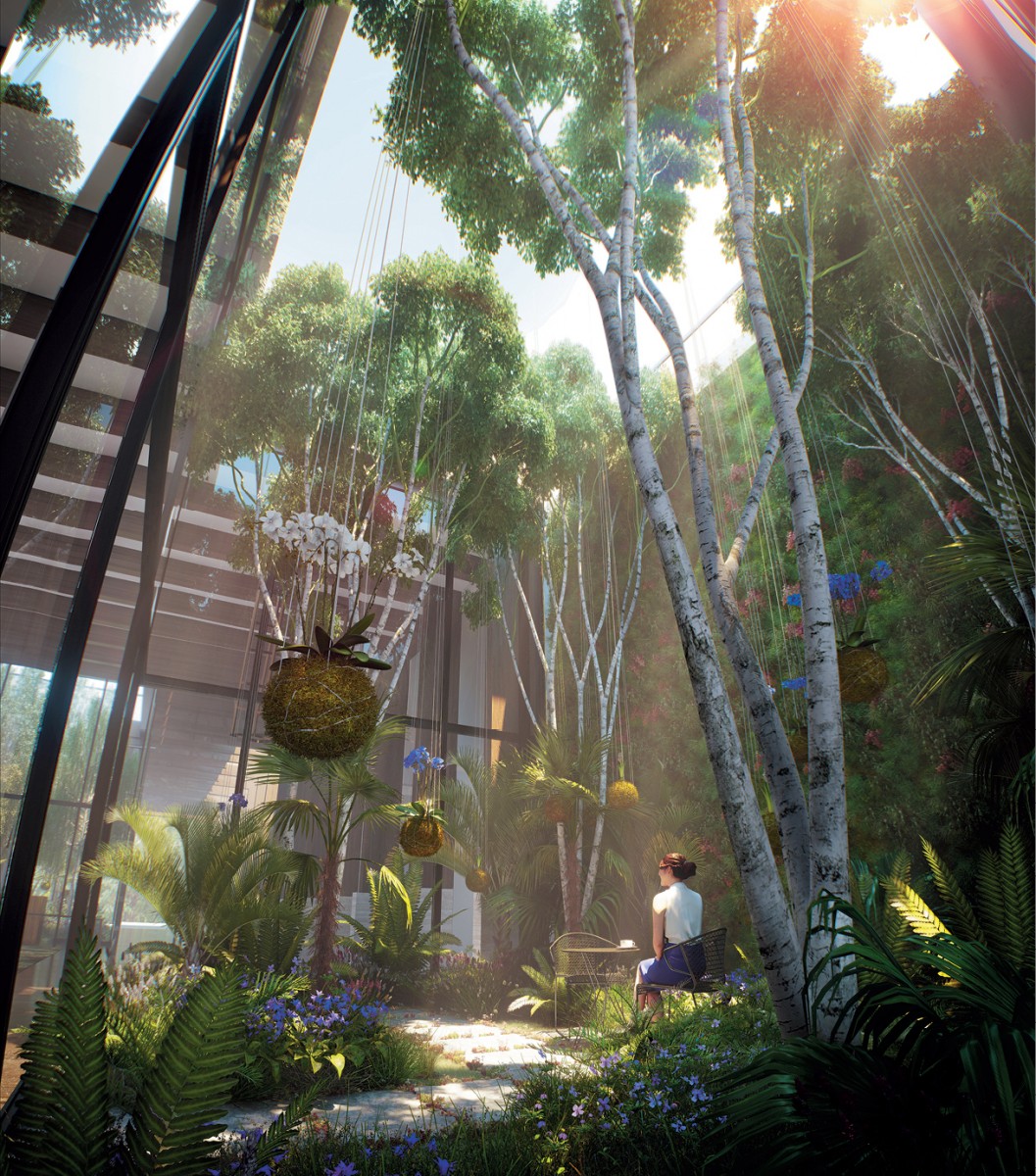 On the ground floor will be two gigantic Wardian Cases, encapsulating exotic plant species sourced from all over the world, while high up at the roof level will be a sky lounge with a giant Wardian Case as well.
Private gardens
Each apartment comes with a generous-sized balcony that has a full-fledged private garden — maintenance would not be a problem as residents can just pop down to the on-site florist to seek the services of horticultural expert Blackdown.
"We offer our purchasers the opportunity to create their own garden in the sky via their 6ft-deep balconies of up to 37.2 sq m (about 400 sq ft) in size.
"We asked our landscape architect Huw Morgan to devise the garden concepts so we can offer our purchasers various gardening ideas," Tan adds.
Due to London's seasonal and windy climate, large-sized plants will be kept at the ground floor level while all the balconies will have a 5ft glass balustrade to shelter the gardens from the wind.
Meanwhile, in an email to EdgeProp.my, Ballymore Group head of sales Emma Colin says the riverfront development will be managed by EcoWorld Ballymore upon completion. Facilities for its residents include a 24-hour concierge, 25m open-air swimming pool, gym, cinema, two restaurants and rooftop observatory.
"Rare plants and trees, like those that were first transported to London via Wardian Cases at the peak of the British Empire, will be sourced for the landscape of the public areas," says Collin.
"We are also delighted to be bringing in the exceptionally uncommon Wollemi Pine to Wardian, as well as a collection of over 100 species of other succulents, rare plants, trees and flowers to provide a stylish and thick, verdant landscaped environment to all communal areas of the development.
"These succulent plant collections are seasonal, thus allowing the elevated outdoor landscape to move with nature's rhythms," she adds.
Strong demand
Wardian London has a GDV of £566.1 million (approximately RM3.11 billion). The 1- and 2-bedroom units as well as 3-bedroom penthouses with prices starting from £650,000 are still available for sale. Their built-ups range from 530 sq ft to 1,623 sq ft.
Targeting investors as well as the working population in the major financial district of Canary Wharf, the units have been well received despite political uncertainties and the weakened sterling, says EWI divisional general manager for sales and marketing Norhayati Subali.
"Canary Wharf has over 100,000 working population. Wardian London owners can rent it out to them, plus the project is only five minutes' walk from Canary Wharf — all you have to do is cross the bridge. Of course, for some overseas buyers, they may use it as a holiday home," she says.
The development is also accessible via the Jubilee Line from Canary Wharf and Docklands Light Railway from Heron Quays and South Quay, while Bond Street and Stratford are only within 20 and 15 minutes' walk, respectively. Accessibility will be further enhanced when the upcoming Crossrail in Canary Wharf is operational by end-2018.
As of July 31, 2017, about 71% of Wardian London has been sold, adds Norhayati.
Upbeat outlook
EWI is rather optimistic on the outlook of the property market in the UK, as London is one of the greatest cities in the world, says Norhayati.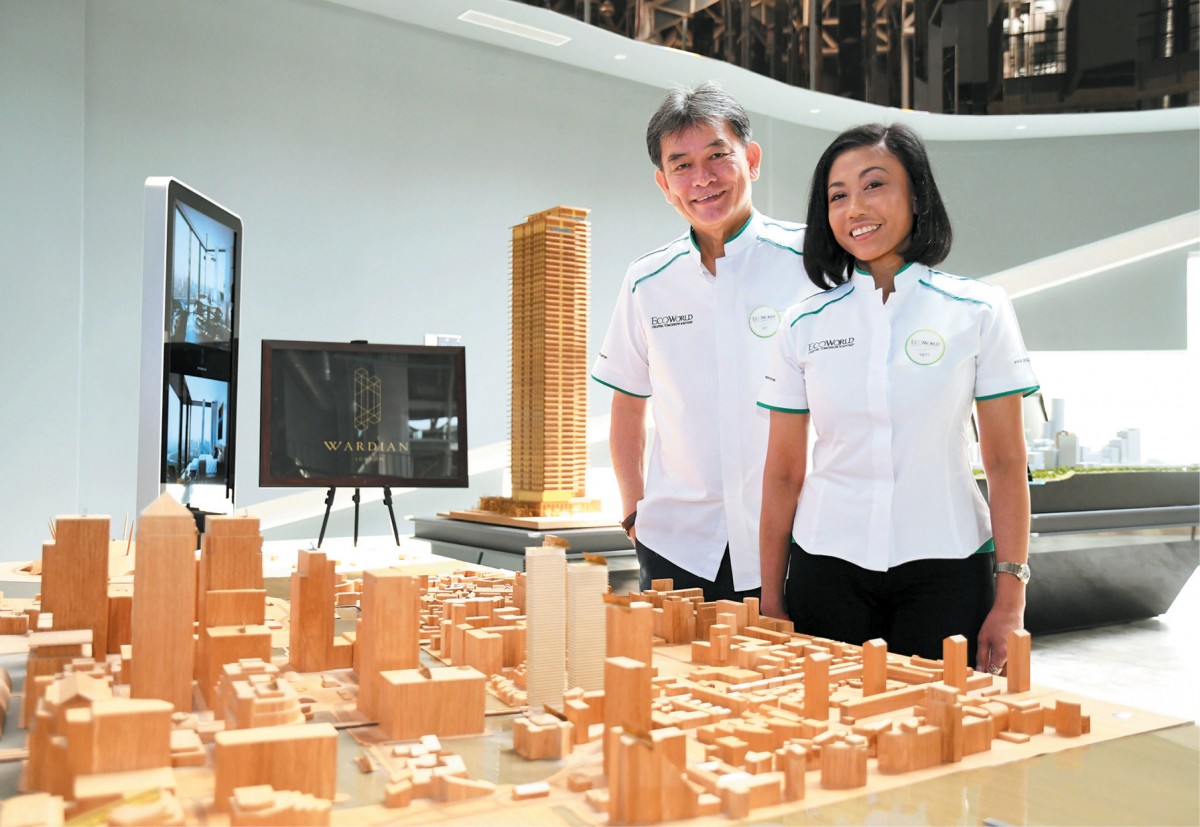 "You can never go wrong when you invest in London. It is a safe haven for international investors. Of course, for the past few months, due to the political uncertainties and Brexit, capital growth has slowed down a bit but people are still buying because they are confident that the market will pick up very soon.
"The demand is always there. Even after Brexit, we still manage to sell over £100 million worth of properties in two or three months. People will still continue to buy especially those from China and Hong Kong," she opines.
EWI's two other projects in London currently are London City Island in Leamouth Peninsula and Embassy Gardens in Nine Elms.
"From the statistics we have gathered, 50% of the buyers of our London projects are from overseas and 50% from London. The Londoners are not necessarily British citizens.
"So we are very confident of a constant demand for properties in London because we don't rely solely on foreign investors.
"[So] if the market is weak in UK, we are supported by foreign investors who feel that the weak pound might offer good opportunities to purchase at a cheaper price," she shares.
Besides London, EWI also has two projects in Australia.
"Although we are a new company, the team has been exposed to the international market for a very long time, so we know the market very well. We know how to identify good locations for our overseas projects that can attract both local and foreign investors. "We will continue to look for good land parcels," she shares.
This story first appeared in EdgeProp.my pullout on Oct 27, 2017. Download EdgeProp.my pullout here for free.