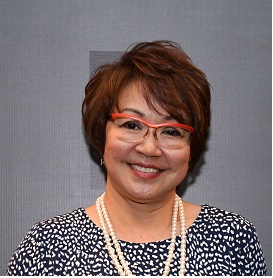 The property development arena has been in a state of flux in the last week, sparked by Putrajaya's directive to freeze all new applications for shopping malls, offices, serviced apartments and condominiums priced at RM1 million and above.
Here's what we know so far:
• The temporary freeze is effective Nov 1. The move is to help clear surplus stock as highlighted by Bank Negara Malaysia (BNM) in its just-released quarterly bulletin.
• In the first quarter of 2017, Malaysia's unsold homes totalled 130,690 units, the highest in a decade. This is close to double the historical average of 72,239 units per year between 2004 and 2016. Some 83% of the unsold homes cost above RM250,000. The high-rise type makes up 61% of the unsold units.
• In the office segment, vacancy in the Klang Valley rose to 23.6% in 1Q17 — higher than the national average of 18.1% and more than three times the regional average of 6.6%. Another 38 million sq ft of office space is set to push office vacancy rate to a projected all-time high of 32% by 2021, far surpassing the levels recorded during the Asian financial crisis.
• On the retail front, supply in major states has expanded sharply over the years with another 140 new shopping complexes lined up to enter the Klang Valley, Penang and Johor by 2021.
The government's move to clamp down on the stark supply-demand mismatch is to be lauded. If left unchecked, what is of concern today could potentially balloon into a problem that will be too big to handle.
Following a few days of confusion over the scope of the directive, Finance Minister II Datuk Seri Johari Abdul Ghani finally confirmed on Nov 23 that the approval freeze is nationwide. This confusion could have been avoided with clarity on the directive from the start. Any communication that leaves a lot to the imagination can do more harm than good, especially when the property market is weak.
BNM has pointed out that Johor is poised to have the largest property market imbalances with the highest number of unsold residential properties and potentially the largest excess supply of retail space.
It is important to note that unsold units are not the same as overhang units, as defined by the government. Overhang units are those that are completed and have remained unsold for nine months after they have been launched.
Thus, unsold units would include overhang units, units launched and under construction, as well as those built but have not been put on the market for at least nine months.
While efforts made to clear unsold property units are necessary, more urgent is making transparent up-to-date information on property sales performance, construction progress, and existing, incoming and planned stock.
Knee-jerk response to a property oversupply situation will not get us very far. Let's remember the many lessons learnt after the Asian financial crisis. Pent-up demand will inevitably drive up prices and, in its midst, create a whole new set of problems.
Property oversupply is caused primarily by a supply-demand mismatch due to factors such as unpopular pricing, property type and location. An immediate inability to secure end-financing is another contributor, as with unforeseen external factors beyond our control.
So, how to avoid the mismatch? With information. Timely information.
What and where are developers now building? When would these under-construction units hit the market? What projects are in the pipeline? How are the sales of current new launches faring?
Answers to the above will help not only the approving authorities and developers, but also for consumers to make better informed decisions on a level playing field.
Ironically, as it now stands, the data is out there, awaiting collation and analysis.
All licensed housing developers are required by law to report to the Ministry of Urban Wellbeing, Housing and Local Government, every quarter of a year, the construction progress and sales performance of a project intended for dwelling purposes. Section 7f of the Housing Development Act mandates the regular reporting until the project is issued with the certificate of completion and compliance.
Developers which fail to comply are liable to be blacklisted for future project approvals and a fine. Fearful of being blacklisted, developers toe the line.
The local councils, at the same time, are a data bank on all new and planned supply. They are where developers need to go to in order to submit all categories of development and building plans.
Over at the National Property Information Centre (Napic), which is under the ambit of the Valuation and Property Services Department of the Ministry of Finance, data on property transactions — and recently for some areas, rentals — is collated.
Napic captures the transaction data once the required stamp duty is paid. This could mean a gap of anything from three months to even up to a year after the signing of a sale and purchase agreement.
Napic also requires developers to furnish it with information on under-construction, starts and planned supply. Unfortunately, not every developer is responding on a timely basis or even responding at all. Consequently, limited and/or late data will tend to give a skewed picture of the market.
This must be avoided. While the availability of data is good, a skewed picture is potentially damaging for investment decision-making.
Malaysia urgently needs timely and accurate property market data. All the much-needed data is available and awaiting collation. Someone please join the dots!
If our neighbouring country can do it, surely we can too?
Au Foong Yee is the managing director and editor-in-chief of EdgeProp.my. She can be contacted at [email protected]
This story first appeared in EdgeProp.my pullout on Nov 24, 2017. Download EdgeProp.my pullout here for free.