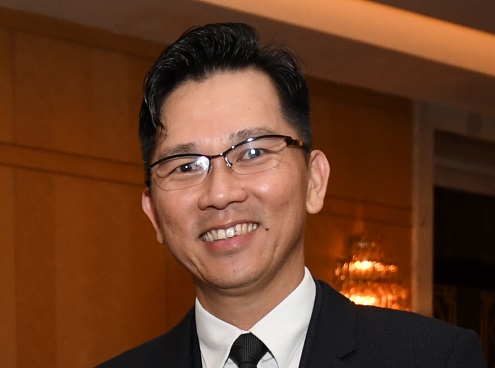 PETALING JAYA (Dec 5): The Malaysian property market is expected to stabilise and improve next year on the back of an uptick in transaction volume, said the Malaysian Institute of Professional Estate Agents and Consultants (MIPEAC).
"The market may have slowed down slightly but there are still significant transactions recorded and movements in the property industry," said MIPEAC deputy president See Kok Loong in a press statement today.
The institute is rebuking recent claims that the property market was headed for a crash in 2018 as consumers could not afford to own homes by then.
He highlighted recent figures by the National Property Information Centre (Napic) which show an increase in transaction volume – up to 77,582 transactions worth RM33.3 billion in 2Q17, from 76,147 transactions worth RM34.52 billion in 1Q17.
Residential property transactions have improved, to 48,076 transactions worth RM16.47 billion in 2Q17, from 46,916 transactions worth RM16.39 billion in the previous quarter.
"These figures showed that despite the sluggishness, the property market remains healthy and will continue to record sizeable amount of transactions," he said.
"People are still selling and buying properties, it [the property market] was not a complete standstill so we disagree fully with such claims made," he said.
Moreover, the 20,807 overhang units recorded in 1H17 were not a precursor to a property crash, he explained.
"If we compare the number of transactions recorded and the number of overhang units, a total 94,992 transactions were recorded for residential units in the first two quarters of this year while there were only 20,807 units of unsold units in the first half of this year," he pointed out.
MIPEAC Secretary-General Low Weng Soon added that properties are lon- term investments, and that historically, property values grow.
He cited a 2-storey terraced house in Bangsar as an example, saying it was priced at RM150,000 in 1988, which increased to RM250,000 just after 1990, then up to RM550,000 just before the currency crisis in 1997.
Currently, such homes are transacted at RM1.8 million, he said.
He noted that similar patterns in housing values can be seen in areas such as Old Klang Road, Taman Oversea Union, Taman Melawati, and various housing estates in Cheras, Ampang, Johor Bahru, and Penang.
"Demand for housing grows continually. The population is growing, adults grow up and require housing either for independence or to start families. A slowdown in property development due to sluggish demand will result in a spike in prices a few years later.
"Another reason why we do not believe there will be a property crash is unlike in 1985 and 1997 where property owners could not service their loans due to large scale retrenchments, this is not the scenario in 2017. We have no evidence of a state of widespread panic selling of properties," said MIPEAC.