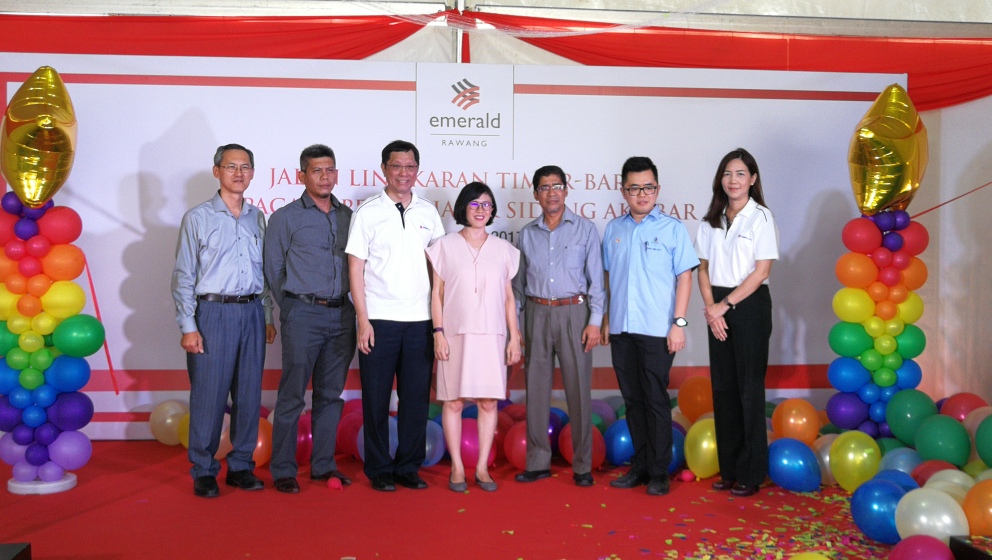 PETALING JAYA (Dec 6): A new access road that runs through Emerald East and Emerald West precincts of Emerald Rawang township in Rawang, Selangor has been completed.
Speaking at the official opening ceremony of the access road today, GuocoLand Malaysia Bhd executive director Lee Wee Kee said the building of the alternative road is part of the company's effort to bring in new excitement and convenience to the Emerald Rawang township.
Also present at the ceremony was Gan Pei Nei, the state assemblyman of Rawang.
"This modern township, one of GuocoLand's first, is built and planned for growth. Since the introduction of Emerald Rawang more than 15 years ago, the population has grown to about 2,600 families today," said Lee in a statement following the opening ceremony.
"The new access road is expected to benefit thousands of users who will be utilising the road on a daily basis. In addition to residents in Emerald Rawang, the road is also expected to ease traffic flow along certain parts of Jalan Batu Arang for residents from surrounding communities," he added.
With an investment of RM10 million, the road is built by GuocoLand in collaboration with the Majlis Perbandaran Selayang and Pusat Khidmat Masyarakat Rawang.
Comprising a dual carriageway made up of two lanes in each direction and a roundabout, the 1km stretch will reduce the travelling time from Emerald Rawang to the main Jalan Batu Arang and Rawang toll plaza.
It can be accessed from the residential enclave of both Emerald East and West, with one direction heading towards Emerald East and then Jalan Batu Arang, and the other towards Emerald West and then AEON Rawang Anggun Shopping Centre at the other end.
GuocoLand is also re-drawing the plans for the remaining 350-acre master plan of the township. With a GDV of RM2.5 billion, it will include a central park with multiple lakes, recreational centre and commercial centre, among others," Lee said.