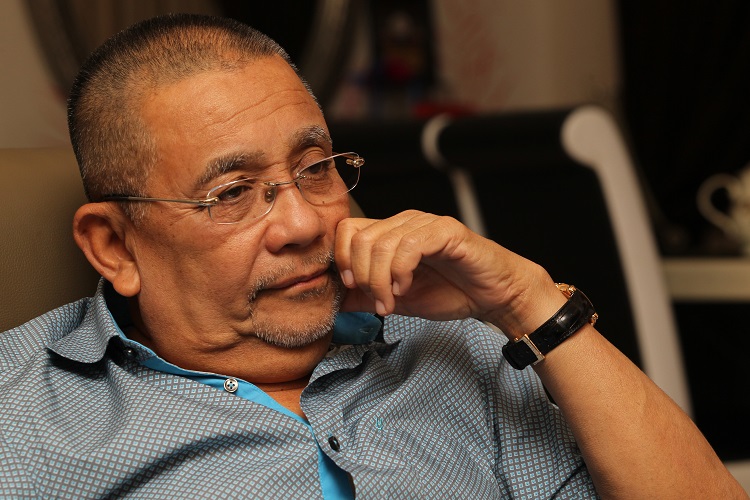 KUALA LUMPUR (Jan 5): Former Federal Land Development Authority (Felda) chairman Tan Sri Mohd Isa Abdul Samad is in the process of providing his statement to the police at Bukit Aman today over the probe into the transfer of Felda land in Jalan Semarak, Kuala Lumpur.
He arrived at about 10.30am with four of his officers, said Bukit Aman Commercial Crime Investigation Department director Datuk Seri Amar Singh Ishar Singh, Bernama reported today.
"We are in the process of recording a statement from him. It will resume after the Friday prayers," Amar Singh told the media.
According to reports, Isa was supposed to have given his statement yesterday morning but
the New Straits Times later reported that inspector-general of police Mohamad Fuzi Harun said he was informed that Isa could not make it and has requested for his statement to be recorded today.
Meanwhile, Amar Singh also said that the police has ordered eight persons (including Felda officers and developers) to record their statements. The statement of another individual would be taken on Monday.
He said the case is being investigated under Section 420 of the Penal Code on cheating and dishonestly inducing delivery of property, Bernama reported.
It was reported last month that Felda is in danger of losing ownership of a piece of land worth up to RM270 million along Jalan Semarak, as a result of a "dubious deal" that took place about two years ago.
The land is supposed to be for the Kuala Lumpur Vertical City (KLVC) development project which will comprise seven towers, including Felda's KLVC Tower1A.
The Royal Malaysian Police has set up a special team to investigate the issue.