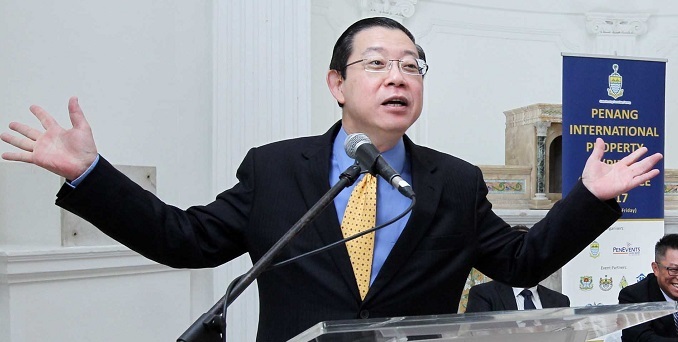 GEORGE TOWN (Jan 10): The RM6.3 billion Penang undersea tunnel development will still proceed even though it is in the cross hairs of a corruption probe by the Malaysian Anti-Corruption Commission (MACC).
Penang Chief Minister Lim Guan Eng said it was a valid contract where there was open competition for the tender offered and the Penang government would proceed with the project, Bernama reported today.
"Unless we are instructed otherwise by the court not to go on with it...if not, it will proceed," he told the media here today.
He also explained that the project was not just a tunnel, as it included the construction of three highways, of which an Environmental Impact Assessment report had been secured, Bernama reported.
Lim added that he had ordered his officers since 2016 to give total cooperation to the MACC during the investigation process.
"We've got nothing to hide, we have instructed the officers to make available any documents required and there will be full cooperation from all the departments," Bernama reported Lim as saying.
Yesterday, the MACC raided four Penang state government agencies and three companies in relation to tunnel project.
The graft busters swooped on the offices of the Penang Public Works Department, Penang State Secretary, the Penang Office of Lands and Mines and the Penang Valuation and Property Services Department, while the three companies raided were Ewein-Zenith Sdn Bhd, 555 Capital Sdn Bhd, and Consortium Zenith.
Ewein-Zenith is a joint venture between Ewein Land Sdn Bhd, a unit of Ewein, and Consortium Zenith Construction (formerly known as Consortium Zenith BUCG, prior to the withdrawal of Beijing Urban Construction Group).
Meanwhile, two men with "Datuk" titles were remanded today over investigations into the undersea tunnel project.
The two who hold high posts in companies involved in the project were brought to the magistrate's courts in Putrajaya and George Town by the MACC, the English daily The Star reported today.