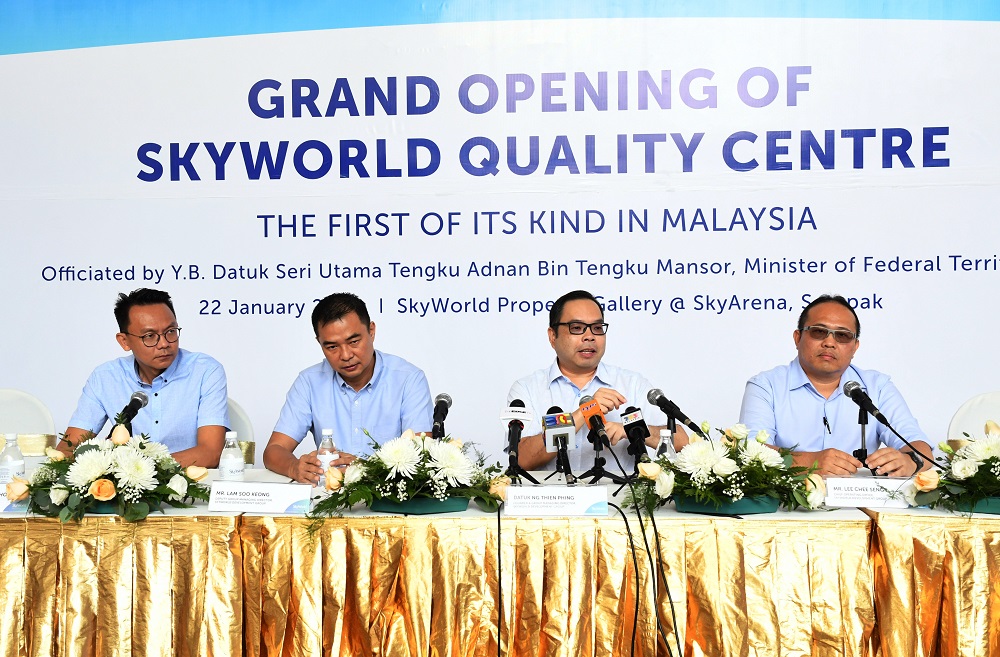 KUALA LUMPUR (Jan 22): SkyWorld Development Group is planning to launch projects worth RM2 billion in the city this year.
According to SkyWorld founder and group managing director Datuk Ng Thien Phing, the upcoming launches by SkyWorld in 1H18 include the SkyAwani 3 RUMAWIP project comprising 1,905 units, The Hub comprising 46 commercial units, and the first phase of The Valleys @ Sky Sierra.
"Our unbilled sales are about RM1 billion. We will still focus on the city centre as people are still flocking to live here. Having said that, in a few years' time, we might aim for a regional expansion within Southeast Asia," he added.
He was speaking to reporters at the official opening of the developer's SkyWorld Quality Centre — the first of its kind — at SkyArena, Setapak today.
The opening ceremony marked another important milestone for the developer as it champions QLASSIC and CONQUAS quality commitments for all of its developments in the city centre.
Ng said he believes that everyone can and should be able to afford a quality home.
"We spoke to CIDB (Construction Industry Development Bhd) and found that there are about 7,600 projects and developments completed each year and only 4.1% is quality certified.
"We want to be part of the top 4%, hence the Quality Centre was born to signify our commitment to ensuring all our projects are QLASSIC or CONQUAS quality compliant," he said in his speech at the opening ceremony.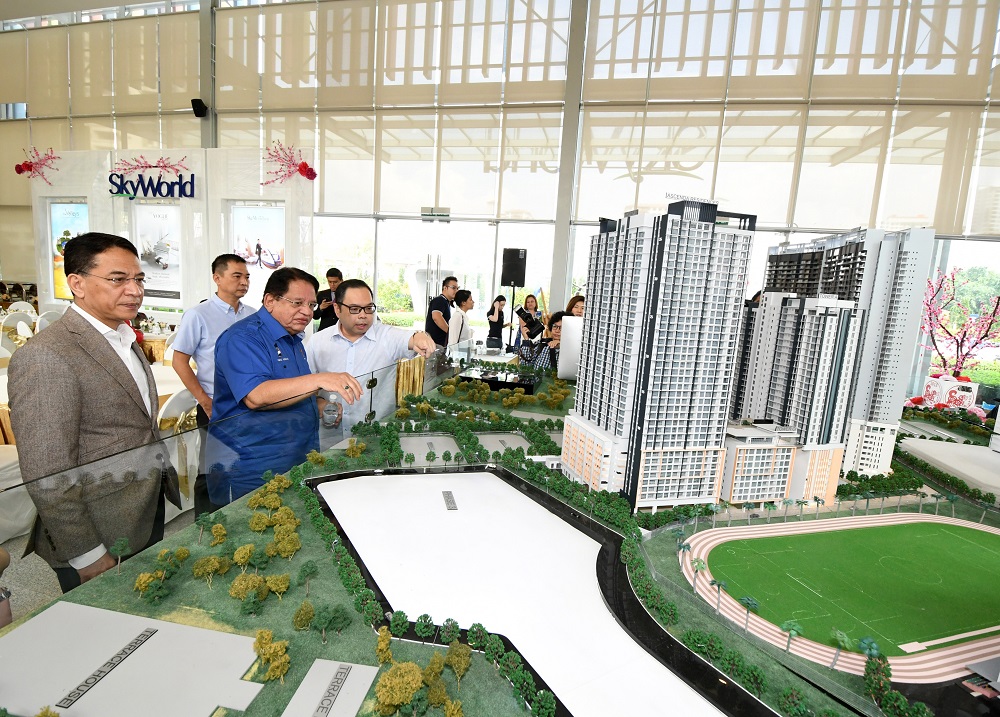 A total of RM3.8 million was invested by the property developer into SkyWorld Quality Centre. It has received an 85% score by QLASSIC.
QLASSIC (Quality Assessment System for Building Construction Works) is a quality system managed by CIDB, and is an independent method to assess and evaluate primarily the quality of workmanship of building projects based on Construction Industry Standard.
Boasting 10 functional areas, the 13,000 sq ft SkyWorld Quality Centre will be used as a training hub for SkyWorld staff, contractors and consultants, where they are educated to pay even closer attention to the quality of SkyWorld homes.
Homeowners, students and the public who wish to learn about the quality of certified workmanship in Malaysia are also welcome and are encouraged to make appointments with SkyWorld to visit the centre.
Also presented at the opening ceremony were Federal Territories Minister Datuk Seri Utama Tengku Adnan Tengku Mansor, Setiawangsa MP Datuk Ahmad Fauzi Zahari, Dewan Bandaraya Kuala Lumpur executive director for project management Datuk Mahadi Che Ngah, SkyWorld chief financial officer Andy Leong, deputy group managing director Lam Soo Keong, and chief operating officer Lee Chee Seng.
In his speech, Tengku Adnan said the opening of the Quality Centre is a commendable move and in line with the ministry's efforts in transforming the property landscape into a vibrant and prosperous community.
"SkyAwani homes under our RUMAWIP programme will be the first RUMAWIP that is in compliant with QLASSIC standard.
"I'm also pleased to note that SkyWorld is one of the biggest contributors to RUMAWIP. SkyWorld has successfully launched 1,934 affordable homes under its SkyAwani 1 and 2 and will unveil another 1,905 units in SkyAwani 3 in the future," he said.