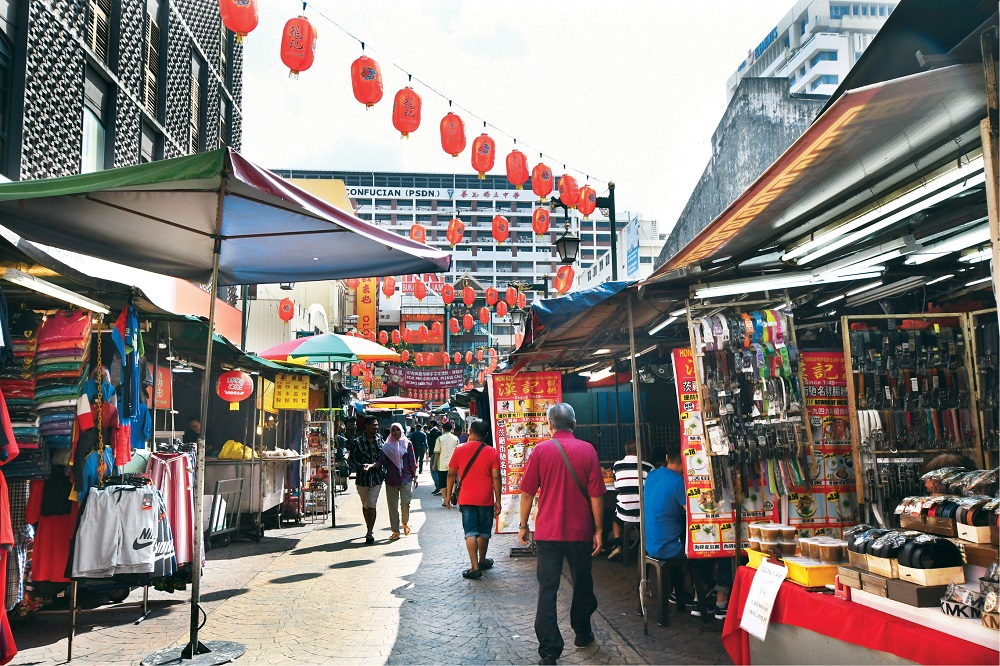 History has it that when miners from China sailed up the Klang River searching for tin in 1857, they anchored at the confluence of the Klang River and Gombak River as it was the furthest point up the Klang River that could accommodate supply boats. That historic point marked the birthplace of our nation's capital, which derived its rather literal and uninspired moniker after the physical attributes of the landing spot — for the uninitiated, Kuala Lumpur or KL simply means "muddy confluence". Today, the historical significance of this position is recognised and celebrated by the iconic Masjid Jamek, whose geographical prominence is matched only by its physical majesty.
Born on the back of the mining industry, KL quickly expanded from a small settlement into a leading mining and commercial centre, largely due to the efforts of Yap Ah Loy, the influential third Kapitan Cina (a high-ranking government post conferred upon the leader of the Chinese communities). The miners and associated traders, who were predominantly Hakka and Cantonese, settled around the market square, establishing their very own neighbourhood which spread out into adjacent streets such as Jalan Tun HS Lee (previously called High Street), Jalan Petaling (Petaling Street) and Jalan Sultan.
Beneath the 'Green Dragon'
Today, the mere mention of Chinatown calls into mind Petaling Street with its unique symphony of sights and sounds from the foreign workers peddling counterfeit goods to the teasing bouquet of gastronomic treats to be found among the many street food stalls. Yet despite being a hive of activity, this thoroughfare — once the nucleus of a vibrant society — is now a pale shadow of its former self. However, if you look beyond the tourist fare and bluster, it is possible to lift the veil on authentic vestiges of Chinatown's storied past.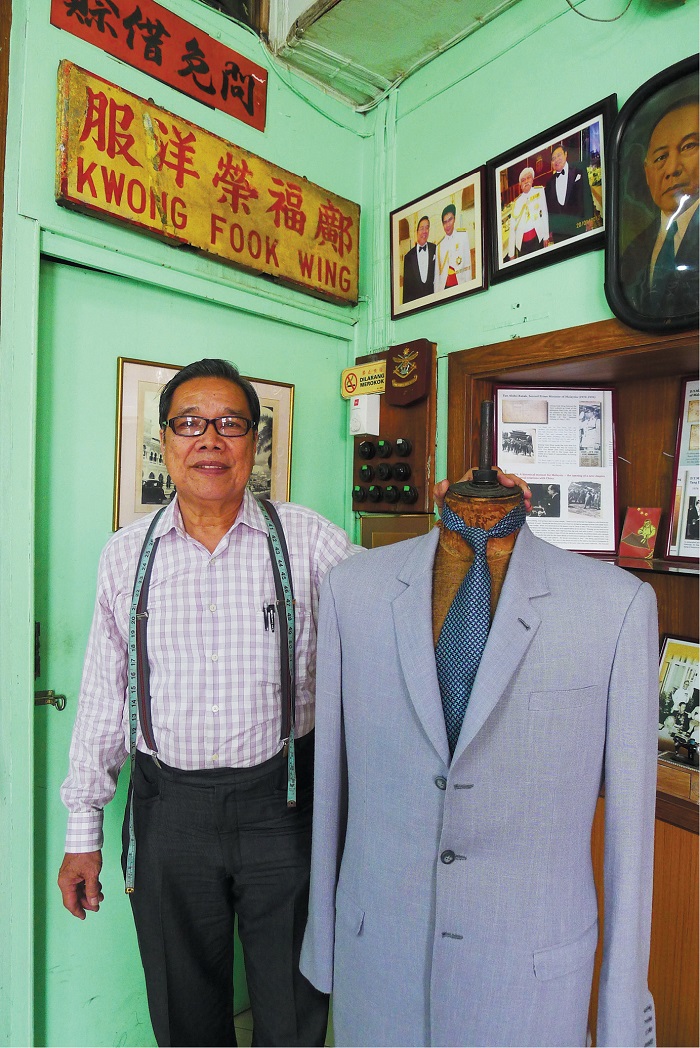 In the days of old, Petaling Street was referred to by the locals as "Chee Chong Gai", which in Cantonese means Starch Factory Street. The name referenced a tapioca mill that Yap built in this street as part of his initiative to promote trade and agriculture in lieu of mining, since the mining industry was severely curtailed after the Selangor Civil War, which ended in 1873. While the mill itself is long gone, a fair number of pre-World War II shophouses have survived, albeit most are in varying states of decay.
"The winds of change have certainly taken their toll. Having lived most of my life in Chinatown, I have seen these changes first-hand. In the past, there were many traditional Chinese businesses to be found here such as [those making] tinware, lanterns, joss sticks, wooden clogs, paper effigies and others which specialised in engraving and gilding of signboards, to name just a few. Businesses catered to a person's needs from birth till death," states Datuk Khong Kim Lyew, the owner of Kwong Fook Wing, a 102-year-old tailor shop that also boasts the singular honour of being the oldest surviving family business in Chinatown.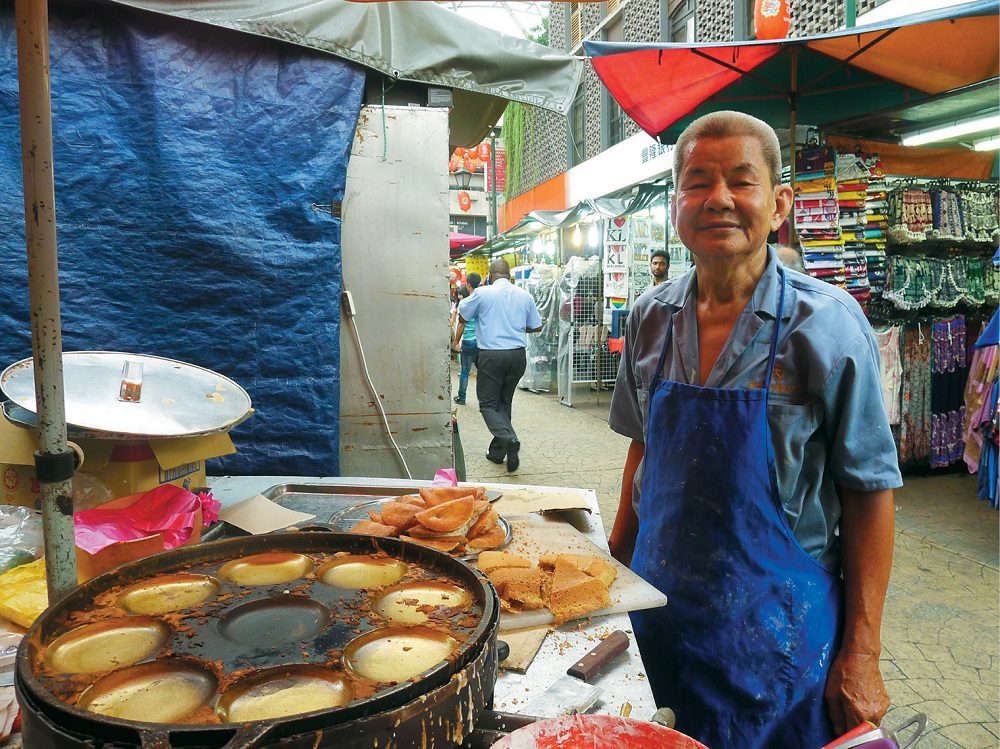 "I recall when people from all walks of life stayed in these shophouses. The ground floor might be a coffee or trade shop but the upper floors housed families, arts groups, tradesmen, bachelors and amahs (spinster maids who served affluent families). Since financial constraints meant that living quarters were often crammed [with people], these individuals would spend their leisure time at the coffee shops. Those days, the coffee shops would open for business at the stroke of 6am with the Negaraku blaring patriotically from Rediffusion [Radio Station]," he reminisces nostalgically. Khong's eye-witness accounts speak of a time when simple eateries were lively communal hotspots in a forgotten era when hotspots had nothing to do with WiFi!
Withstanding the test of time
Although the traditional trades and businesses have, for the most part, been replaced by wholesalers selling generic products and shoestring budget hostels, thankfully some establishments have survived the tides of change and are still proudly plying their trades.
One such example is the unassuming Nam Heong Chicken Rice Shop (now known as Nam Heong Restaurant) in Jalan Sultan, which was established in 1938. Just a stone's throw away, stands a three-storey building that exhibits a neoclassical facade complete with a curved baroque pediment. Built either in 1927 or 1931 (the accounts differ), this building is home to the Selangor Grocers' Guild which is a trade association that represents the interests of grocers, retail traders and sundry-shop owners in KL and Selangor. Meanwhile, in the adjoining Petaling Street, Nanyang Art Supplies has been an enduring source of comprehensive art paraphernalia for budding and established artists alike since 1943.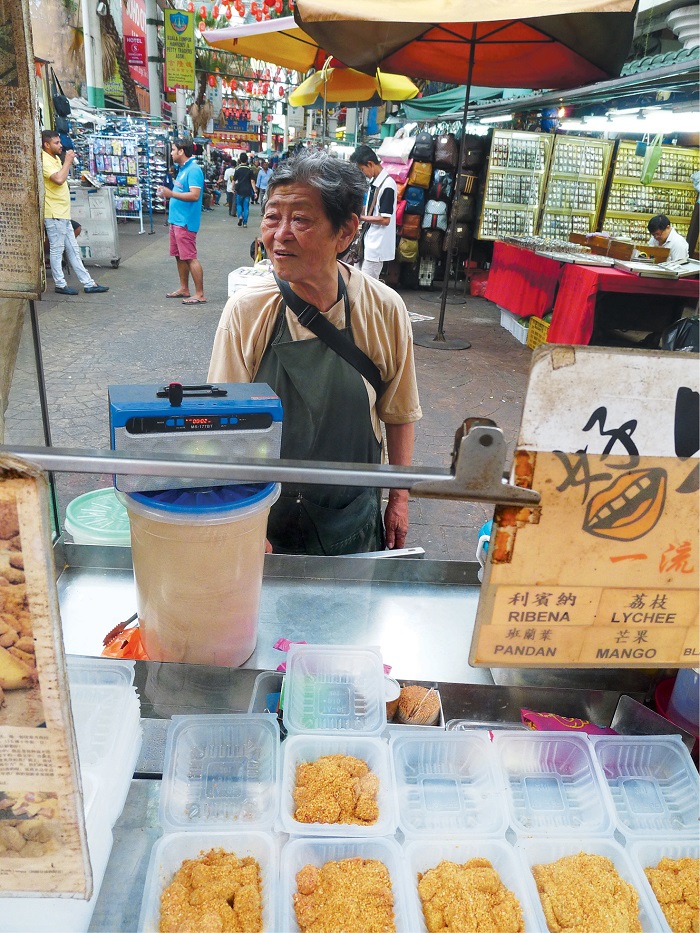 Additionally, in an era when most things are transitory, the food vendors of Chinatown have continued to serve up cherished and time-honoured staples. In return, faithful customers, discerning locals and even the occasional tourists flock to these unprepossessing stalls for their fill of flavoursome and authentic Chinese cuisine.
A melting pot of traditions
However, the most obvious reminders of Chinatown's rich history are the many clan temples and other places of worship that embellish the streets. Steadfastly resistant and impervious to the trends of urbanisation, these religious structures are living proof that Chinatown was not only a centre where Chinese communities converged, but also a place where different ethnic groups laid the foundation for Malaysia's multi-racial heritage.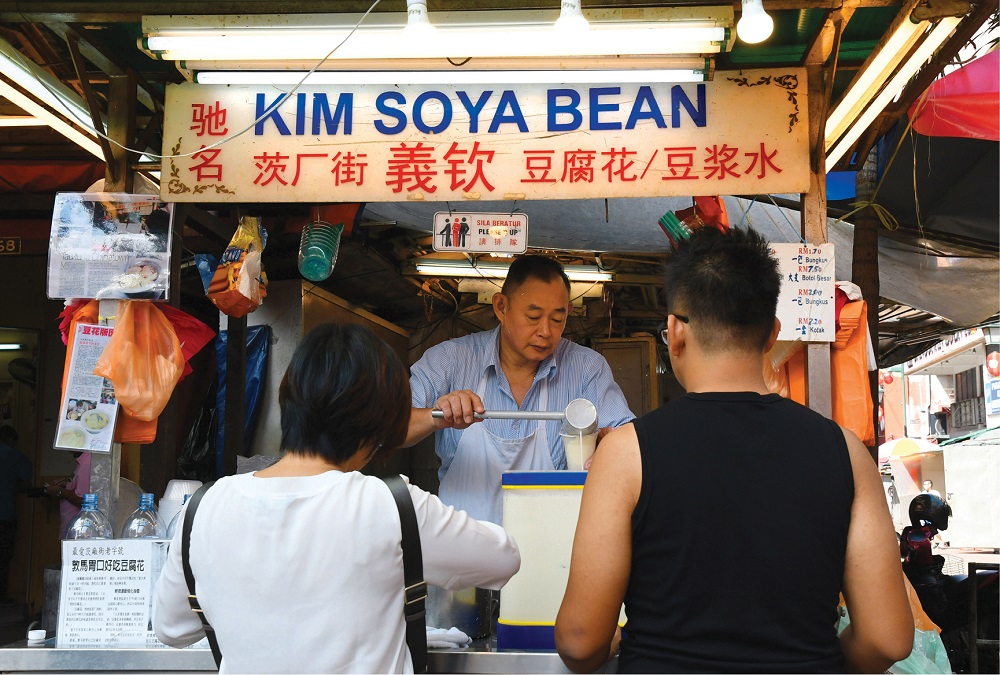 For instance, the oldest Taoist temple in KL is in Lebuh Pudu, off Jalan Tun HS Lee. Built by Yap in 1864, the Sin Sze Si Ya Temple still commands a devoted following, especially among students who seek the blessings of Wenchang Dijun, the God of culture and literature. This writer too was quick to offer a prayer and donation to court favour.
Located on Jalan Tun HS Lee itself are two prominent temples serving devotees of different faiths. The first is the colourful abode of Guan Di (Kuan Ti), the Taoist God of War, housed within the Kwong Siew Association which was established in 1886, though the temple itself was completed two years later. Just opposite this building, stands one of Malaysia's oldest and most renowned Hindu temples. Founded in 1873, the Sri Maha Mariamman Dhevasthanam began life as an attap-covered structure and has over time, evolved into a stunning and impressive illustration of South Indian temple architecture.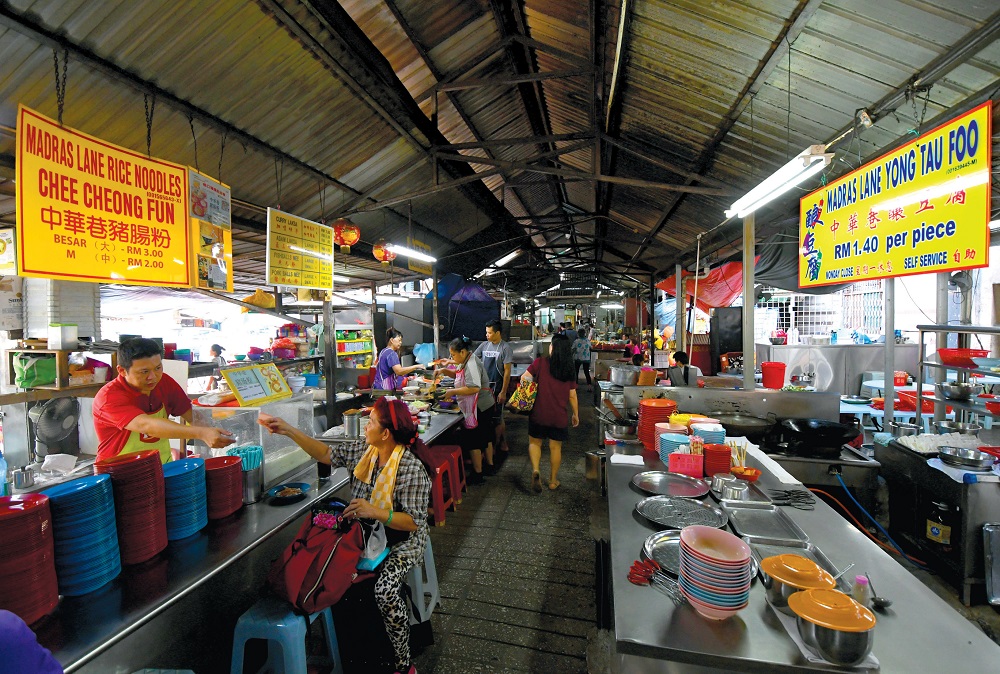 Meanwhile, in Jalan Balai Polis towards the far end of Petaling Street, is the Gurdwara Sahib Polis, which was established in the late 19th century to cater for the growing Sikh police community. Crowning this end of Petaling Street is the notable Chan She Shu Yuen which was completed in 1906. Its unique and elaborate sculptures have earned this ancestral clan house protected heritage status under the National Cultural Heritage Act 2005.
Rise of the hip and the happening
However, it was inevitable that Petaling Street and its neighbouring vicinities would eventually succumb to the vagaries of urban redevelopment. These days, Chinatown is enjoying a revival, thanks to the emergence of fashionable eateries and trendy boutique hotels which are attracting a younger and wealthier audience, as well as neophiliacs. What were previously brothels, gambling parlours or night clubs have now been given a new lease of life as chic accommodations or cafes, casting aside their insalubrious pasts in favour of an entirely more wholesome contemporary disposition.
Nevertheless, it is still possible to savour a slice of the past in KL's Chinatown and it is incumbent on us to do so in order to ensure that these markers of a bygone era are not lost forever.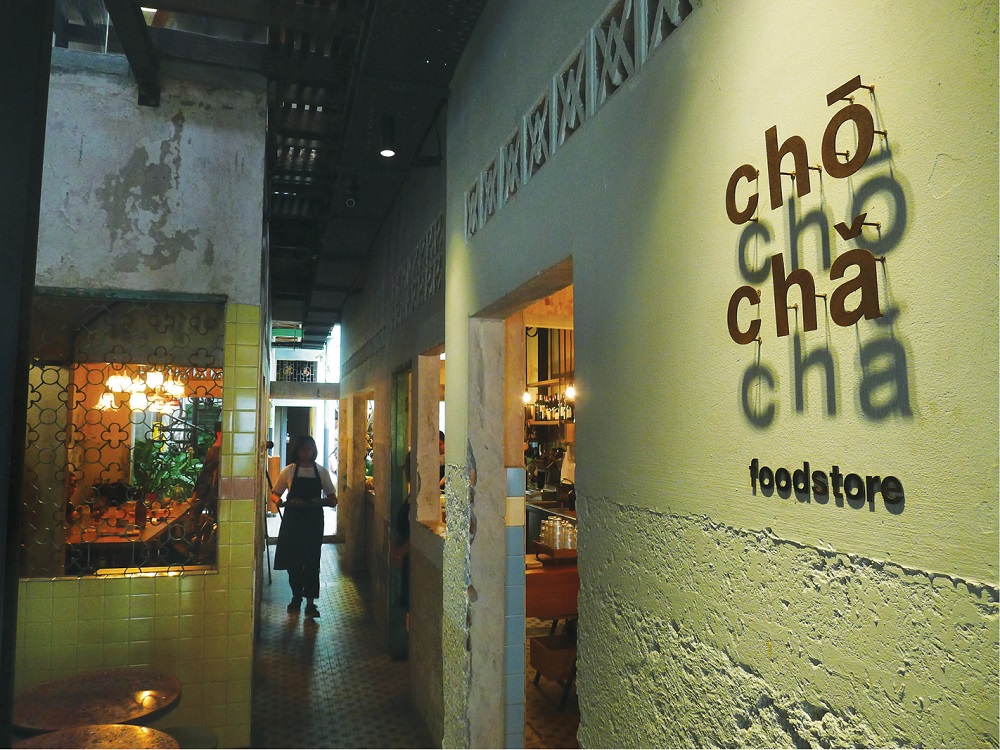 This story first appeared in EdgeProp.my live! magazine. Download a FREE copy of live! magazine here.