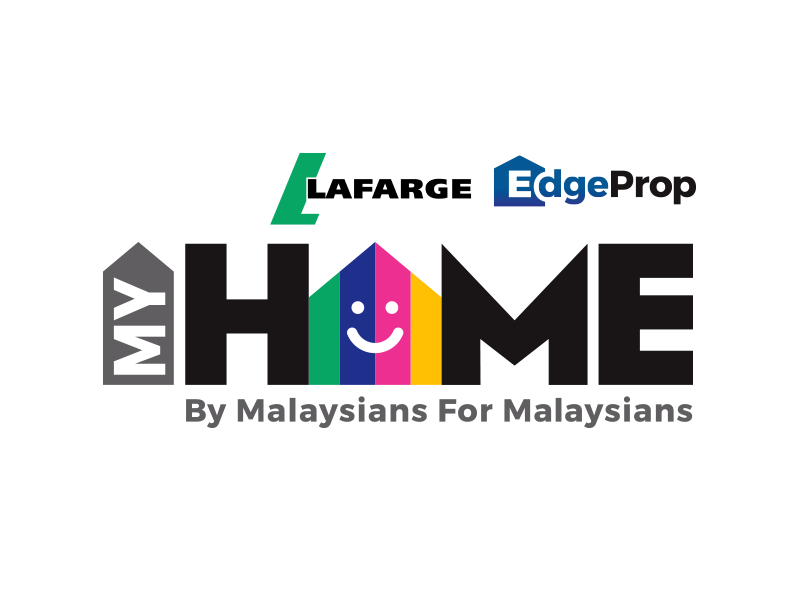 PETALING JAYA (Feb 28): Property portal EdgeProp.my and building materials provider Lafarge Malaysia has initiated a nationwide survey that seeks to find out what the people of Malaysia want in a home.
The survey provides Malaysians the opportunity to voice their preferences on the functions and features of their ideal home.
The Lafarge-EdgeProp MYHOME project, however, does not stop at the survey and analysis of the results.
Taking it one step further, the information gleaned from the survey will be the basis for the design of homes that would be built by Malaysia's award-winning developer S P Setia Bhd.
In other words, all Malaysians will have the chance to contribute to the creation of a truly Malaysian home for Malaysians by Malaysians.
All they have to do is answer 28 simple questions at www.edgeprop.my/myhome. The survey runs from Feb 28 to April 15, 2018.
Complete the survey and receive promotional codes for the following:
● A 10% discount off Lafarge Malaysia's Probuilders Centre online store with a minimum spend of RM30.
● A rebate of up to 3% on participating S P Setia projects, to be presented at the Setia Ecohill Welcome Centre @ Club 360. The rebate expires April 30, 2018.
● RM100 off purchases at Panasonic Malaysia's online store worth at least RM500. The code is valid from Feb 28, 2018, to April 28, 2018.
Lafarge-EdgeProp MYHOME has been inspired by the EdgeProp-Lafarge Happiness in the City (HITC) Index 2017.
While HITC sparked a discussion on living environments in the city and what can be done to make urban Malaysians happier, Lafarge-EdgeProp MYHOME will see the realisation of Malaysians' ideal home.
Lafarge-EdgeProp MYHOME is supported by Panasonic Malaysia, Nippon Paint Malaysia, Feruni and Lightcraft.