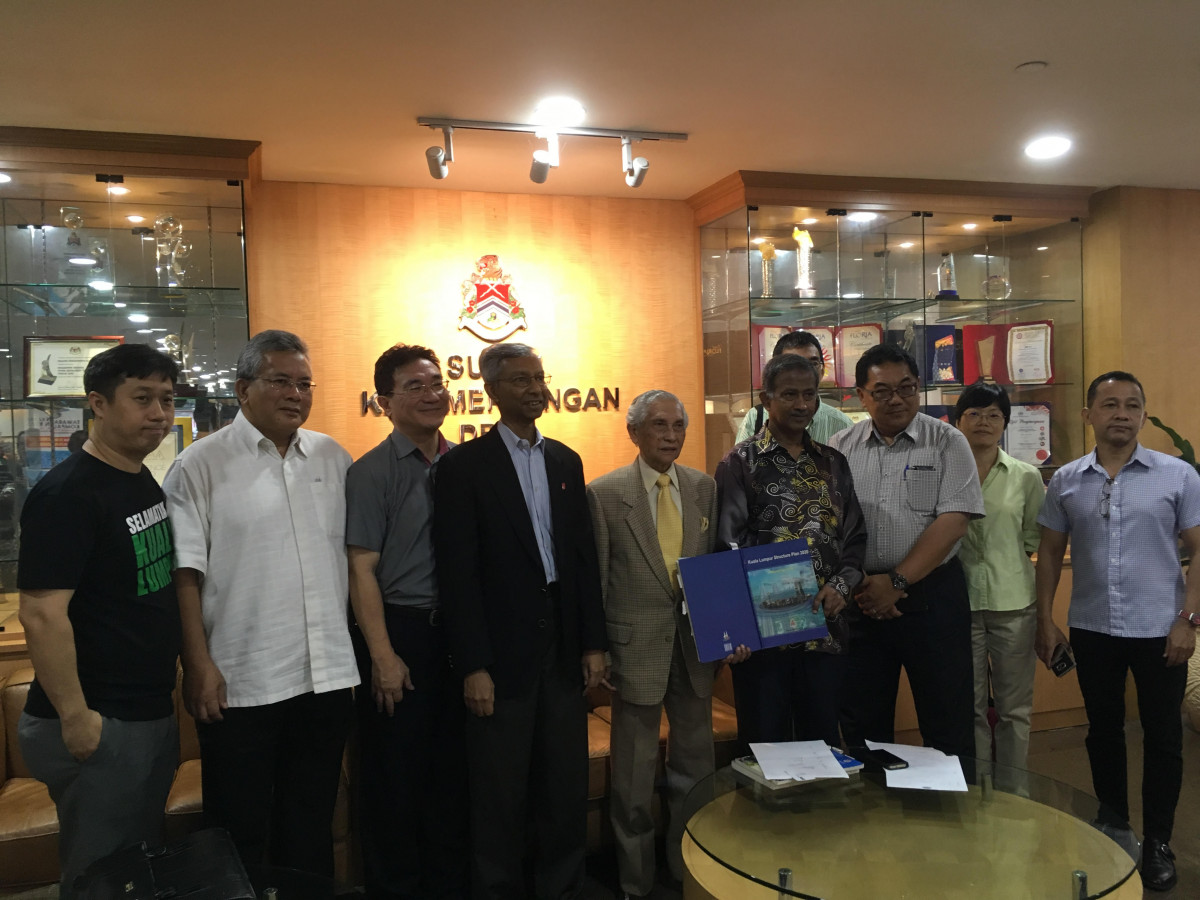 PETALING JAYA (March 7): The Save Kuala Lumpur (SKL) coalition will deliver its manifesto to Parliament next Monday in a bid to escalate its battle against Kuala Lumpur's overdevelopment, reported The Malaysian Insight.
The manifesto contains four key platforms to ensure sustainable development of Kuala Lumpur — via democratisation of local councils, effective community participation, protection of green and public spaces, and gazetting and enforcing of local plans.
"We now have to go to a higher level to protest [DBKL's] refusal to gazette the local plan," said SKL chairman Dr Abdul Aziz Abdul Rahman.
The coalition, which comprises over 30 residents' associations from neighbourhoods in the city such as Taman Tun Dr Ismail, Tiara Titiwangsa, Bukit Bandaraya, Bukit Damansara, and Taman Desa, also hopes to bring this matter up to the Prime Minister.
According to the report, a broader structure and local plan — which defines land use for development in Kuala Lumpur — must be drafted and gazetted under the Federal Territory (Planning) Act 1982.
However, the KL City Plan 2020, which was launched in 2008, has yet to be gazetted.
"It is a shameful thing for KL which is the capital of Malaysia and a well-known city, not to have a local plan.
"It's an insult to all of us and that is why we are now pursuing this, [in the hope that] the authorities will realise [this] and get it gazetted," he said.
The coalition had also met with seven of Kuala Lumpur's 11 MPs — all of them from Pakatan Harapan, namely Teresa Kok (Seputeh), Tian Chua (Batu), Lim Lip Eng (Segambut), Fong Kui Lun (Bukit Bintang), Tan Kee Kwong (Wangsa Maju), Tan Kok Wai (Cheras) and PKR communications director Fahmi Fadzil who attended on behalf of Nurul Izzah Anwar (Lembah Pantai).
"This is an attempt to get all the MPs in Kuala Lumpur to work together to demand what is required by law," he told The Malaysian Insight.
SKL deputy chairman M. Ali said the coalition aims to present the manifesto to Parliament by next week, failing which they would pass it to the MPs who would hopefully deliver it to the Prime Minister.