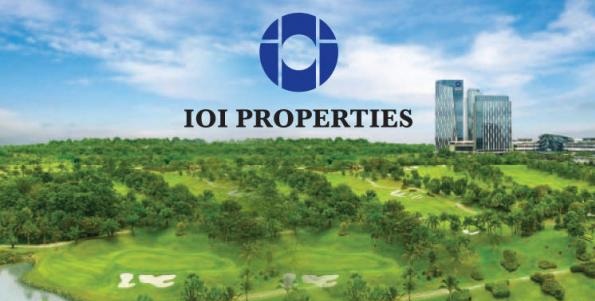 PETALING JAYA (March 10): IOI Properties Group Bhd has secured S$1.6 billion (RM4.7 billion) out of S$1.9 billion needed for its proposed joint venture in Singapore worth at least S$2.84 billion, making progress in its race against time to get the project off the ground.
Sources told The Edge weekly that the developer had secured the funding from five banks, namely DBS Bank, Bank of Tokyo-Mitsubishi UFJ, OCBC and Sumitomo Mitsui; the remaining S$300 million it requires is being negotiated with Bank of China.
The money will be used to pay for the 1.09ha land in the Marina Bay financial district that it had successfully tendered from the Singaporean government in November 2016 via its unit Wealthy Link Pte Ltd.
In June last year, IOI Properties had announced that it was partnering London Stock Exchange-listed Hongkong Land Holdings Ltd (HKL) — which owns and manages 800,000 sq m of prime office and luxury retail properties across Asia — to undertake the project, pending regulatory approvals and fulfilment of other conditions precedent.
The partnership would entail jointly owning and developing the land into a "prime office tower development with complementary mixed-use development in the central business district of Singapore with close proximity to prestigious commercial developments such as One Raffles Quay and Marina Bay Financial Centre", according to IOI Properties.
Last August, HKL said the development would feature two office towers with a net floor area of 1.26 million sq ft and a retail podium of 30,000 sq ft; the project will be connected to One Raffles Quay and Marina Bay Financial Centre, which HKL manages.
The partnership terms would see HKL sharing 33% of the land cost, injecting S$940 million, leaving IOI Properties to bear the remaining S$1.9 billion, most of which is secured, said sources.
Meanwhile, IOI Properties would have four seats on the joint venture company's board of directors while HKL would have two.
The funding gives the project a much-needed boost, given the looming deadline — Singapore's Urban Redevelopment Authority has imposed an 84-month, or seven-year, deadline to complete projects for successful tenders, failing which the authority would be allowed to repossess the land as if no tender had taken place and IOI Properties forfeiting any payments made.
The developer's Bursa filings show that 5% or S$400 million of the tender amount was deposited when the tender document was submitted.
A further 25% of the tender amount is payable within 28 days after the tender is successful, with the balance to be paid within 90 days.