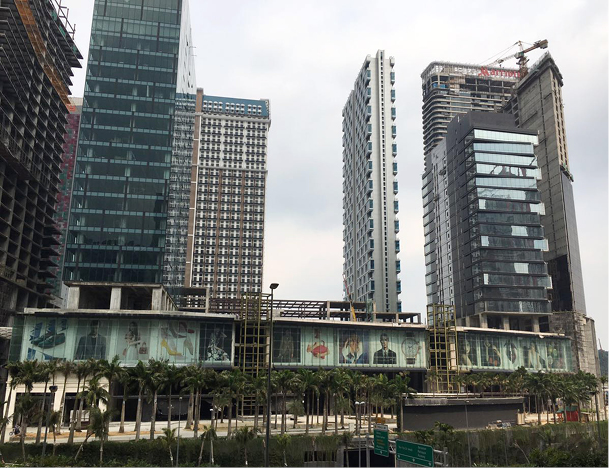 PETALING JAYA (March 10): Mammoth Empire Holdings Sdn Bhd (MEH) has decided to divide its 64-acre parcel earmarked for Empire City Damansara 2 (ECD2) along the Damansara-Puchong Highway here into smaller plots to be sold, developed in joint ventures or both, said its group executive director Datuk Danny Cheah.
The developer is switching tacks from its earlier plan to sell the entire tract, reported The Edge weekly.
"We have a two-pronged strategy [for the tract]. We will either sell smaller parcels or enter into joint ventures," said Cheah.
He added that MEH may even continue to keep and develop part of the land as a master developer, similar to what Malaysian Resources Corp Bhd had done with KL Sentral, to allow the company to keep control of the land, commit less money to the entire development and yet enjoy the earnings.
Cheah said the company had already formed a joint venture with Key Wealth Property Sdn Bhd and China's Guanxi Construction Engineering Group Co Ltd to develop 3.6 acres last November.
"We are now in talks with several reputable developers in Malaysia on [other] joint ventures and land sales," he added.
MEH will initially carve out 15 acres — including the 3.6 acres — of the 64 acres.
"Our role as the master developer is to provide the infrastructure, such as sewerage, highway ramp access and water supply," he said.
MEH had already obtained approval from the local authority for the land, which stretches from PJ Trade Centre to Flora Damansara.
The proposed mixed-use development includes a world-class theme park, concert auditoriums, cultural centres, and retail and office suites.
An old quarry pond on the site was filled up four years ago.
It is understood that the project's GDV is at least RM7 billion, based on a net saleable area of 12 million sq ft.
The 3.6-acre parcel has been named Harbour Valley, according to The Edge weekly.
Its first phase, which will occupy the entire parcel, will comprise The Essence @ Damansara Perdana Central Business District, and comprise three towers that are 55 storeys, 49 storeys and 42 storeys high.
The entire net floor area of the project will be 1.1 million sq ft while the estimated GDV is RM1.2 billion; its completion date is sometime in 1Q21.
The site is close to the low- to medium-cost Flora Damansara apartments, while the sales gallery is closer to Menara Bata in PJ Trade Centre.
Meanwhile, Empire Damansara City 1, which is sited diagonally from EDC2, has a few more blocks under construction, said Cheah.
"By June this year, there will be 65 tenants in the mall, including a supermarket, a fashion brand and a pharmacy," he said.