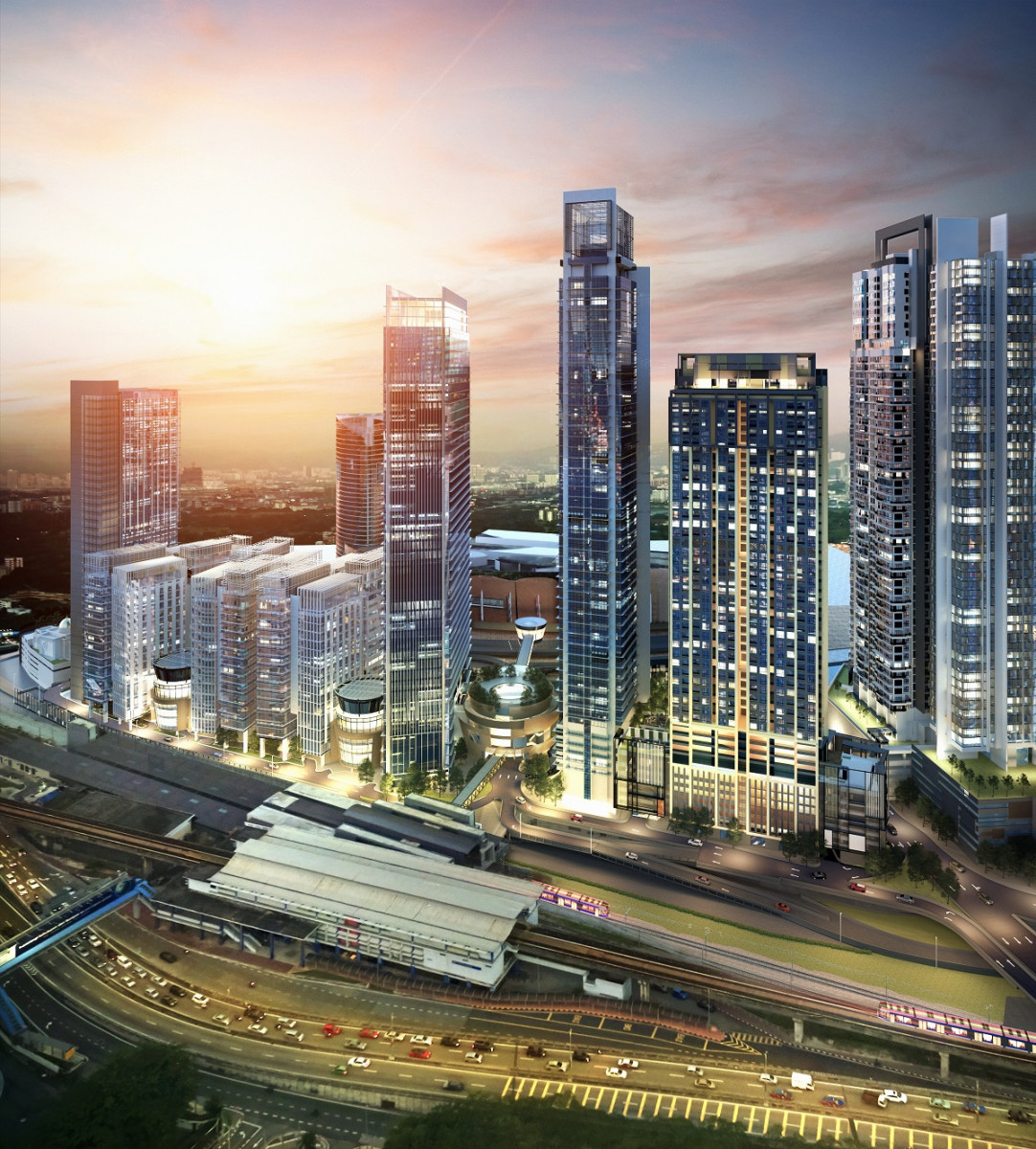 Given the ample choices available, how do you choose the right location for your office? S P Setia introduces an office that is more than a workplace — a breakthrough concept that encourages "WORKSTYLE" (derived from working and lifestyle), in synergy with the company's "Live Learn Work Play" motto.
Located strategically in Kuala Lumpur, the 49-storey building offers 42 levels of commercial units and seven floors of podium-level car parks. Aspire Tower is a RM1 billion building that forms part of KL Eco City, with a GDV of over RM7 billion. The integrated development project is designed to meet world-class standards by acclaimed architecture firm Jerde Partnership Inc.
The vision of Aspire Tower is to cater for a variety of business needs while seamlessly promoting a vibrant corporate community. The development offers three ranges of office sizes. The Executive Offices range from 1,153 sq ft to 1,936 sq ft, Signature Offices are from 3,630 sq ft to 12,263 sq ft, while Premier Offices take up the entire floor of 18,715 sq ft. The various sizes are built to accommodate everything from young and ambitious start-ups, to large multinational organisations. Large and small organisations alike will benefit from being able to tap into both top-of-the-range facilities and the exclusivity of a prestigious Kuala Lumpur address. In addition, selected offices will also come with accessorised parking bays for one's absolute convenience.
A state-of-the-art gym, fully equipped with a swimming pool, completes the wellness facilities of Aspire Tower. It provides an avenue for unit owners to maintain a healthy lifestyle amid the hustle and bustle of the busy city. The Sky Lounge and Sky Dining areas offer a spectacular view of the city horizon. This, in addition to the intricately designed interior and top-notch service, provides a truly unrivalled sense of decadence and tranquility. Aspire Tower also promotes co-working space, which is a shared workspace where diverse groups of entrepreneurs, independent professionals and freelancers work together in a communal setting. The shared workspace encourages not only flexibility, but also positive synergy and networking opportunities to the community.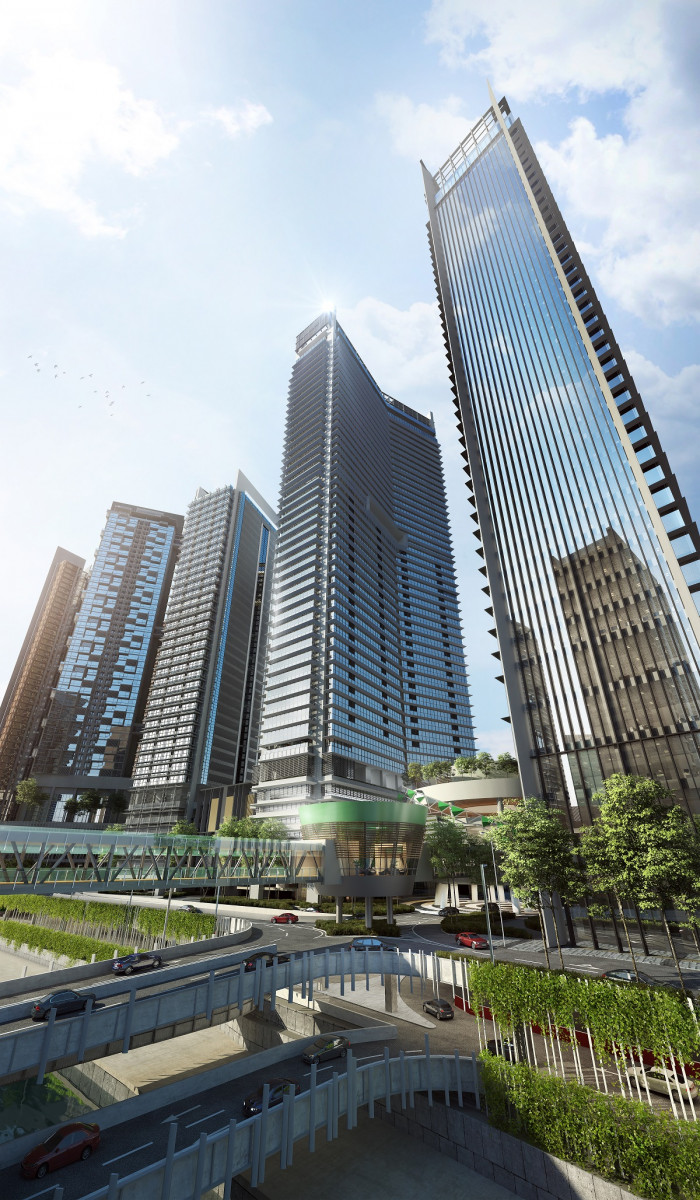 KL Eco City also consists of a 250,000 sq ft retail mall that will be introducing the all-new Bangsar Market by Jaya Grocer. The retail mall has achieved pre-leasing levels of 80% to a holistic group of retailers comprising of restaurant and cafe chains, fashion brands and specialty stores. Furthermore, KL Eco City will also have a direct pedestrian link bridge to The Gardens and Mid Valley Megamall. This provides convenience to both employers and employees, as all of their needs can be met without the hassle of travelling too far.
On top of that, the development offers unparalleled connectivity through the Abdullah Hukum LRT Station and the new KL Eco City KTM Station. The addition of a two-tier road system, as well as six new ramps and bridges with multiple entry and exit points from the Federal Highway, New Pantai Expressway, Jalan Maarof and Jalan Bangsar, further supplements the accessibility of the development. These new infrastructures aim to ease traffic and cut commuting time, thereby providing a stress-free experience when travelling to work. As a result, this can make up for lost time and, thus, increase end-users' satisfaction and productivity. Given the convenience, KL Eco City will be a desirable address for the best talents to work in. To further enhance its attraction, Aspire Tower is also designed to achieve gold certification for the sustainable standard LEED Core and Shell categories.
Aspire Tower combines business and pleasure with the right balance and aims to accommodate business requirements for a dynamic demand.
Visit www.aspiretower.com.my to find out more about the development.