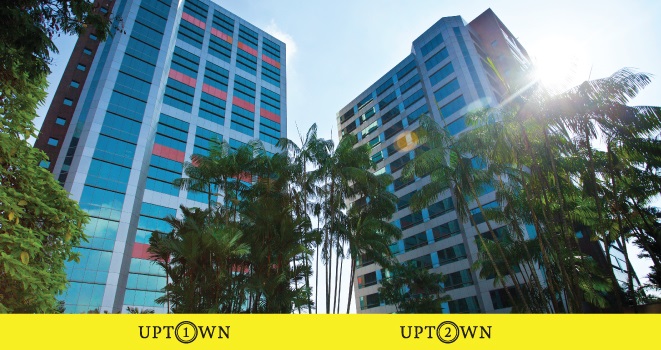 PETALING JAYA (March 31): Property developer See Hoy Chan Sdn Bhd — which owns and manages offices, shopoffices and Starling Mall at its flagship Damansara Uptown — may plan to set up a real estate investment trust (REIT), reported The Edge weekly.
This was based on a job vacancy posted online seeking a senior REIT manager who is "experienced in pre and post-exercise of listing commercial properties into [a] REIT" to lead "the corporate exercise in listing SHC properties into a REIT on Bursa Malaysia".
However, in an emailed response to the publication, See Hoy Chan said: "We regret that we will not be able to provide any confirmation, input or comment on the questions."
This follows allusions that a REIT is already in the works for its investment properties, which according to its latest audited financial statements are said to be worth RM1.58 billion in the financial year ended Dec 31, 2016.
Assets worth about RM1.35 billion were located in Malaysia while the remaining RM230 million were located in Singapore.
Some of its properties in Damansara Uptown are three office towers (Uptown 1, Uptown 2 and Uptown 5), adjoining shophouses named Uptown 37 as well as other shophouses, Uptown 7 multi-storey car park and Starling Mall.
By 2020, See Hoy Chan aims to include in its portfolio Uptown 8, a 31-storey office tower with a total net floor area of 480,000 sq ft, which is eyeing Multimedia Super Corridor status to lure international and IT firms as tenants.
The National Property Information Centre's Property Market Report 1H17 said Damansara Uptown 1's rental rates are among the highest in Selangor — from RM40.90 psm to RM118.40 psm — while Uptown 2's rental rates range from RM37.45 psm to RM58.13 psm.
However, the report also noted that office occupancy rates in Selangor fell from 75.5% in 2H16 to 74.7% in 1H17, pointing to concerns over the office market performance during this period of excess space.
An analyst covering REITs said it fundamentally depends on whether tenancies can be maintained over the long term, and a listing now could be a bit tough, given that valuations for most REITs are below one time book value.
However, a market observer said the time is ripe for their assets to be put into a REIT as it would free up cash for its future property projects.
He also noted that Starling Mall has gained traction and the reputation of the Teo family, which founded and controls See Hoy Chan as well as their growing property empire, will make the REIT an attractive investment.