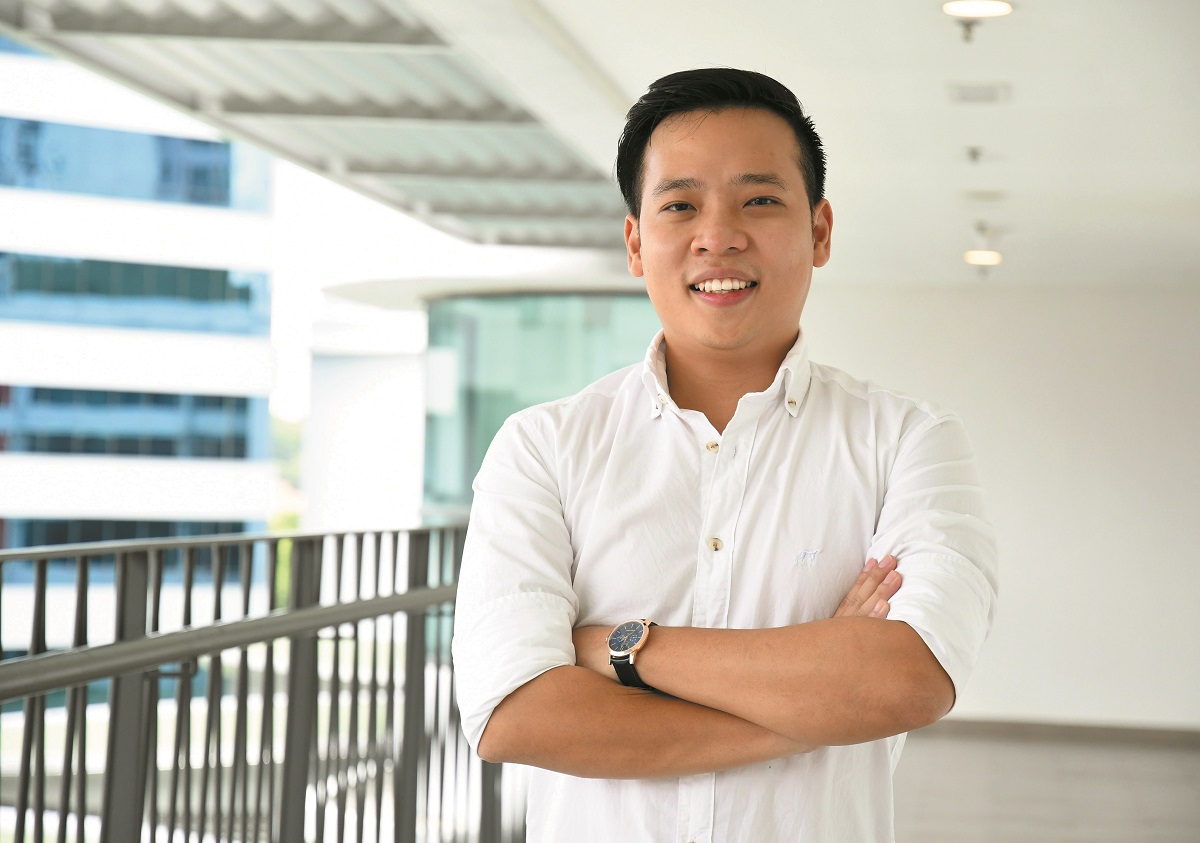 Home sharing, car sharing and co-working spaces are all familiar features of the advancing digital age. Now, the latest chattel to join the ranks are car park spaces.
Seeing the opportunity to tap the growing sharing economy, Kyan Liew and a few partners have turned the idea of sharing parking spaces into reality by founding their own startup — ParkIt Solutions Sdn Bhd — in December 2016.
In a nutshell, ParkIt is a match-making platform that connects drivers to owners of unused parking spaces and vice versa. It rents the parking bays from owners and leases them out to drivers, with the maintenance and management of the spaces thrown in.
"ParkIt is a safe and reliable platform for property owners to make passive income by leasing out their parking spaces while meeting people's needs for car park space," Liew tells EdgeProp.my.
Renting out vacant parking lots also allows property owners to enjoy rental returns and maximise returns on their property investments, says Liew, who is also the CEO of ParkIt.
"In KL Sentral, for example, there are property owners that offer their car park bays for lease to different tenants. If the rental for a property in KL Sentral is RM5,500 per month and RM300 each for two parking bays, you will get a higher yield of RM6,100 than landlords who leave their car parks idle," says the 28-year-old.
For an owner who is struggling to find a tenant for his or her vacant unit, leasing out the attached unused parking space first will generate some income to partly offset the monthly instalment or maintenance cost for the property, he notes.
"We aim to provide an avenue for passive income with peace of mind as we will handle the hassle of renting out the space from looking for a driver tenant, to rental collection, and retrieving the access contraption upon termination. ParkIt takes the risks and manages the space for you, so you can relax while collecting an income," he says.
Currently, ParkIt manages some 2,000 parking bays in the Klang
Valley including in KL Sentral, Bangsar, Mont'Kiara and Bandar Sunway.
Around 90% of parking bays are located in 40 condominiums while the balance 10% are in commercial buildings. More than 400 of the 2,000 car park bays have been rented out by ParkIt since it was set up in December 2016 and started operations a month later. The company aims to reach 500 by July 2018 and 1,000 to 1,500 by end-2018.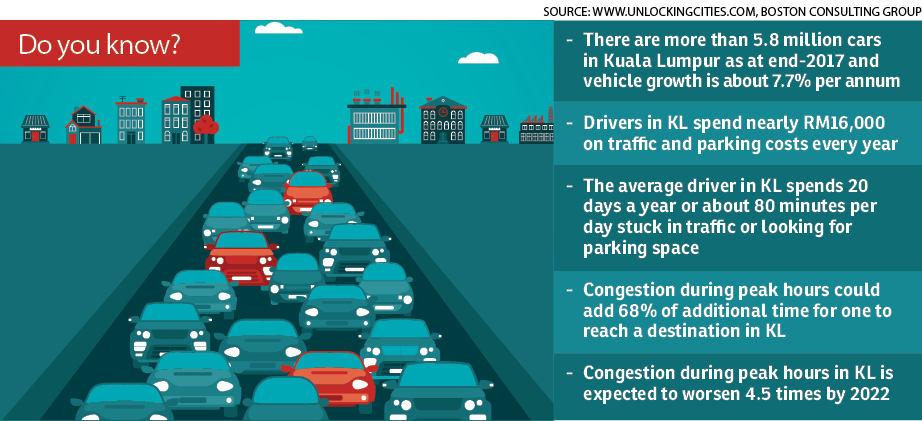 Comparable rates, convenient and safe
Depending on location, the monthly rentals for the spaces range from RM250 to RM350.
"A premium may be attached to more conveniently-located spaces," he says.
"For example, it normally costs around RM250 per month to park in Plaza Sentral or KL Sentral and the waiting list is in the hundreds. Now we offer you a parking space in the building just next to your office at RM300 per month. Although it is RM50 more, it is nearer, more convenient and safe," Liew offers.
The rates are considered affordable compared with reserved car parks.
"Our parking spaces are mostly indoors. The commercial rates for indoor and reserved parking spaces will cost you anywhere between RM350 and RM450 per month and most of them will be reserved for company directors and managers. Hence, the common staff have to go for the first-come, first-served spaces, which is not guaranteed and time-consuming," he says.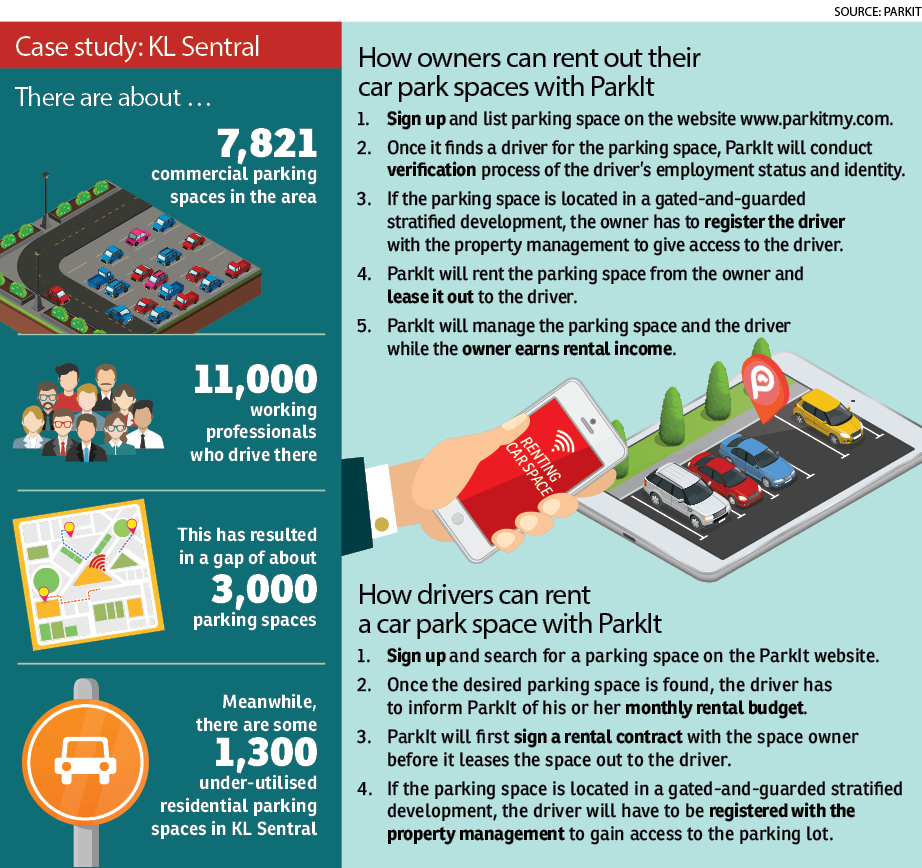 For instance, if you are working in an office building in KL Sentral, which lacks parking spaces, you can rent a spot long-term in a nearby condominium via ParkIt which is mostly indoors, properly lit and located less than a 10-minute walk to your destination.
"If there are available car park spaces right beside your office, why do you have to pay so much for a non-reserved spot far away?" asks Liew.
"So to me, it's about accessibility. There might not be enough parking in the city, but whatever is available is not 100% utilised. And a lot of these parking spaces which are not accessible to the public are located in residential buildings."
"So, this is where we come in," he says.
This story first appeared in EdgeProp.my pullout on April 27, 2018. Download EdgeProp.my pullout here for free.