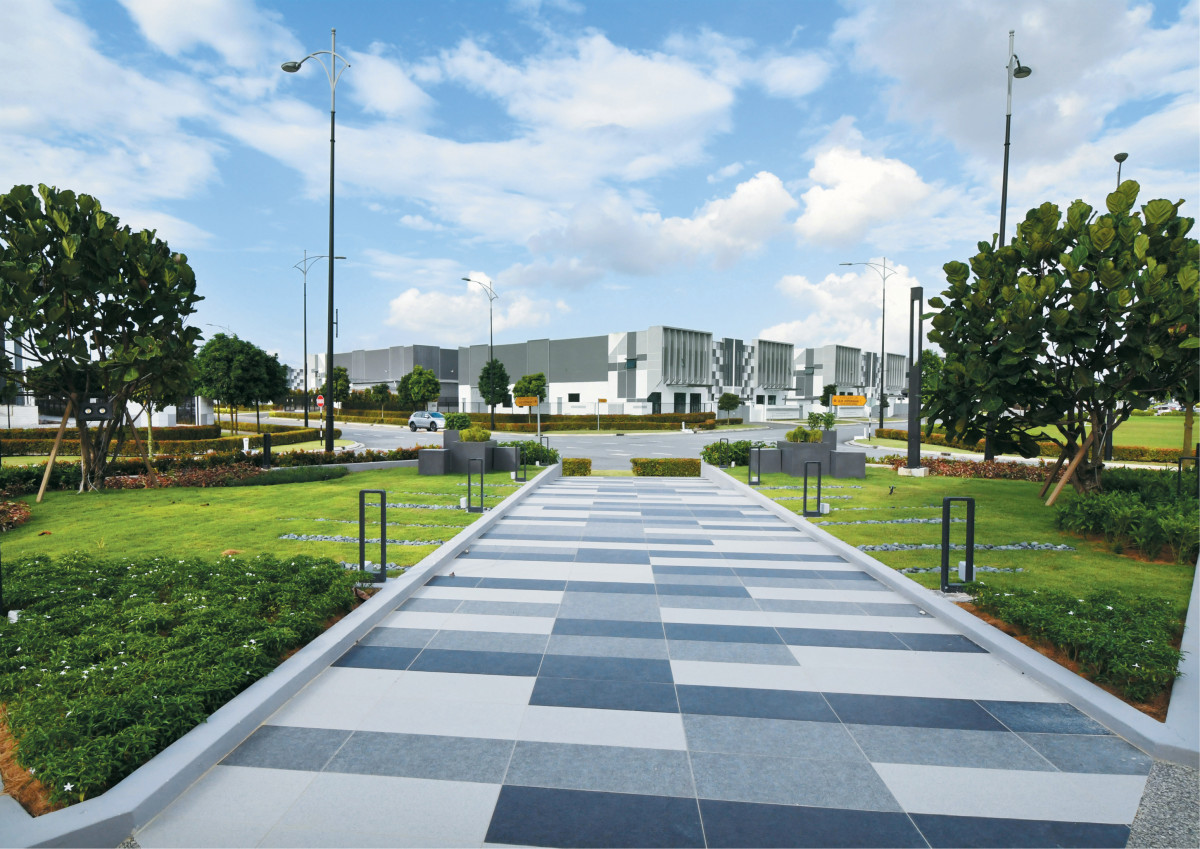 Industrial areas coming up today are certainly not what they used to be. Bumpy dirt roads, trucks running riot, and as for maintenance — what maintenance? But those are past images that modern industrial areas are gradually shedding.
Industrial parks like Eco Business Park 1 in Johor — the Gold winner of EdgeProp.my Malaysia's Best Managed Property Awards 2018 in the below 10 years specialised category — is clean, green and provides a sustainable environment for businesses to grow, and for people to work and perhaps even live in.
Besides factories, warehouses and offices — the bread and butter of an industrial park — Eco Business Park 1 features a football field, cycling paths, jogging track, outdoor gyms, gazebos, parks and business incubators to promote a healthy lifestyle and community interaction, says Eco World Development Group Bhd (EcoWorld) divisional general manager Datuk Hoe Mei Ling.
"The development also offers comprehensive integrated facilities such as a centralised lorry depot, on-site workers' dormitories and generous road width to help business owners improve the efficiency of their operations," she tells EdgeProp.my.
To date, the developer has handed over the 376 factory units in Phase 1 and 188 warehouse units in Phase 2. The units in Phase 1 are currently enjoying an occupancy rate of 90%. Located on a 612-acre freehold site in Johor Bahru, it is the first of EcoWorld's series of business parks.
In addition to the "hardware", the developer — through its property care services and common area support services department EcoWorld Residence Club and Eco World Property Services Sdn Bhd (EWPS) respectively — provided the "software" to owners to speed up the process of moving in and starting operations.
"We offer a one-stop business solution, which includes loan applications, pre-assessment under the Department of Environment, application for incentives from the government, obtaining business licence, recruiting talents and assisting them in renovation and moving in," she says.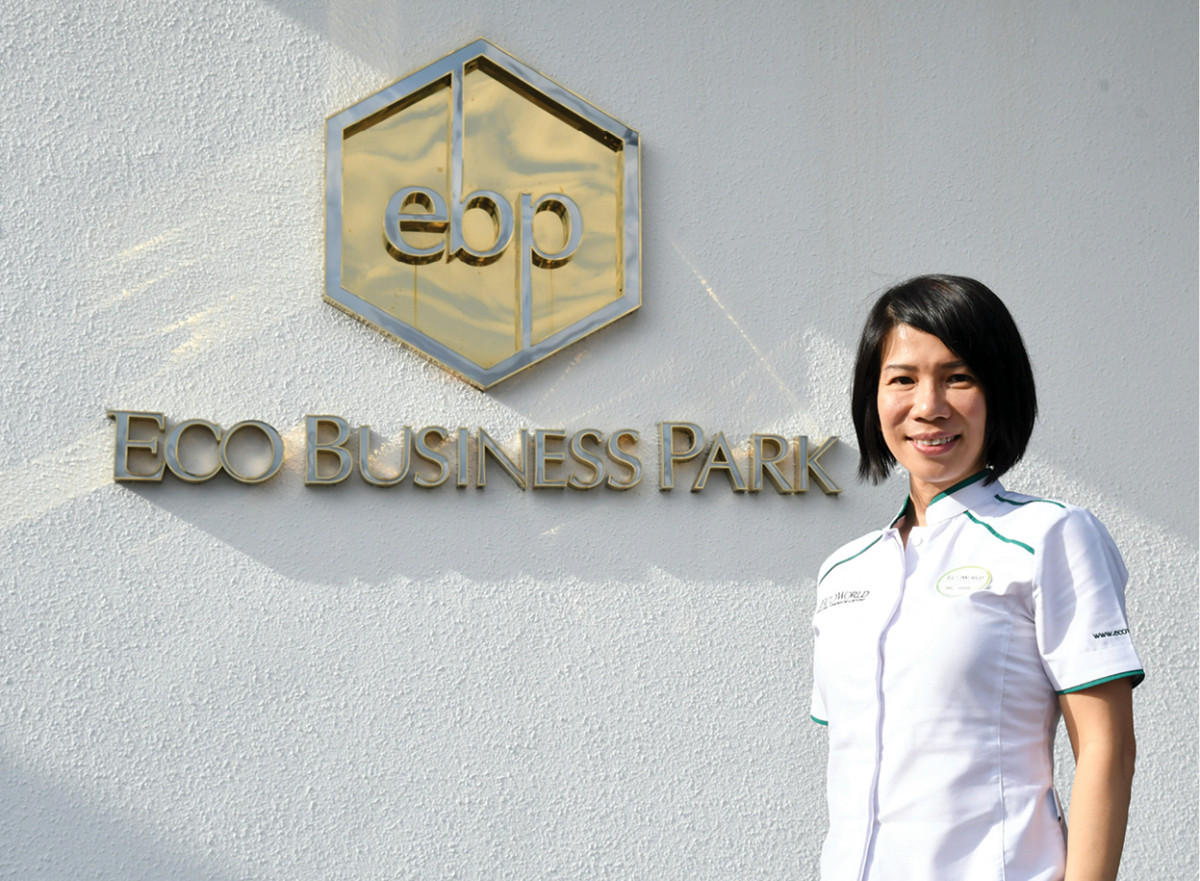 While the factories are under construction, the owners can use the business incubators in the business park to hold meetings with their customers. With the assistance of the team, some owners are able to kick-start their businesses as soon as two months after getting their keys.
Kurawah Fire System Sdn Bhd director Jeffery Kok, who is one of the owners, notes the strong engagement between the developer and the owners.
"The developer organises a lot of business and networking events that benefit the owners. We get to know each other and the latest policy updates and, most importantly, we can grow our business better," he says.
Like most projects, Hoe says the challenge is to ensure tip-top condition of the development while keeping cost low.
"We do most of the maintenance work on our own and only outsource when necessary. For instance, we have our own in-house manager to oversee the maintenance of the landscape and common areas," she elaborates.
It also saves cost by using LED lights in common areas, as well as using underground and rain water to irrigate the landscaped areas.
Balancing security and convenience is another major task. "If you want to have very stringent security, you will also create a lot of inconvenience to residents," says Hoe.
Hence, to reduce the inconvenience, EWPS has introduced a visitor management system mobile app to enable owners to pre-register their visitors, make emergency calls and contact security guards. Once pre-registered, the visitor will receive a QR code pass to be presented to the security guards at the guard house for verification. This speeds up the process while still ensuring the security of the business park.
Looking ahead, EWPS aims to build a holistic business community in Eco Business Park 1 by bringing together a diverse range of businesses — from small and medium enterprises to multinational corporations.
Hoe says the team is open to more new technologies and services in the future. "The market is always evolving, so at any point, if we see that there are certain things that we can do better and bring our business park to another level, we will definitely go for it," she concludes.

This story first appeared in EdgeProp.my pullout on May 11, 2018. Download EdgeProp.my pullout here for free.
Stay on top of trending Narratives
Use Location Scan to view project options and price trends near your preferred location, including MRT3 stations
Check your loan eligibility on LoanCheck, or use LoanReport to get a FREE credit report