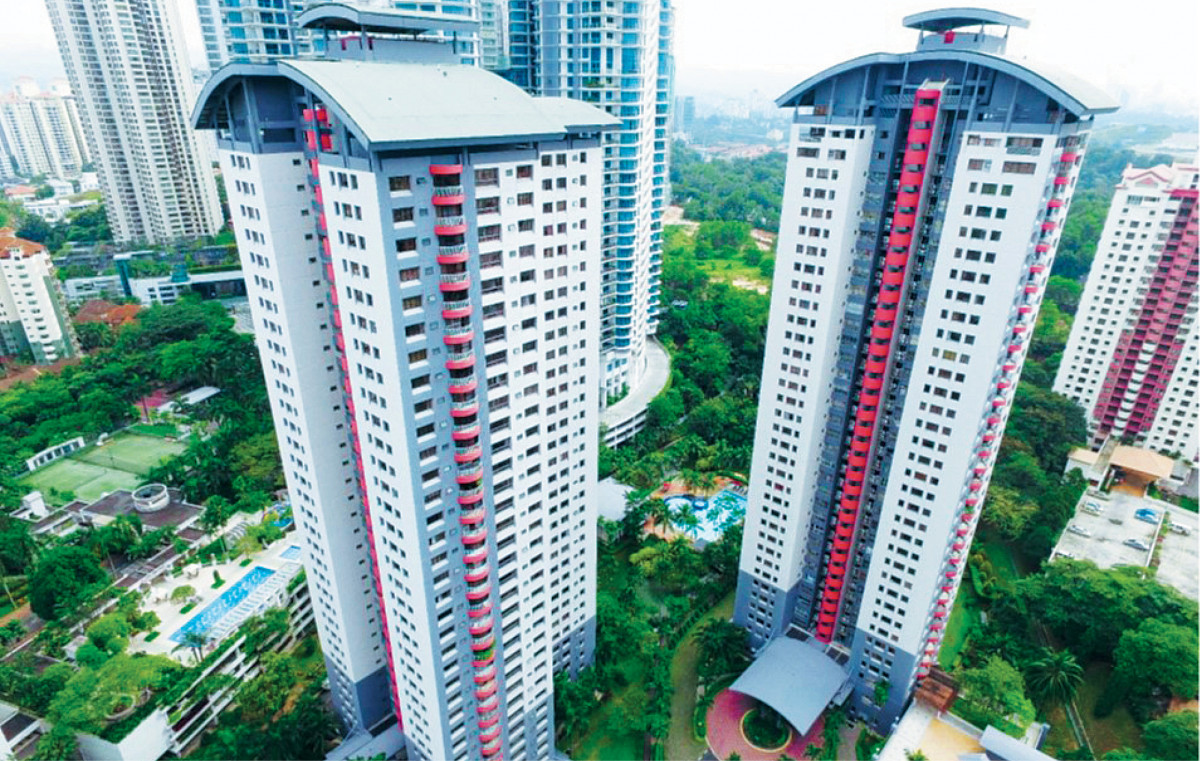 Situated right at the heart of the hip and affluent township of Mont'Kiara in Kuala Lumpur, this nearly 24-year-old condominium shows no sign of ageing.
Perhaps a little old-fashioned, but definitely still looking good, Mont'Kiara Palma was developed by Sunrise Bhd (now UEM Sunrise Bhd) and completed in 1994. The 8-acre freehold project comprises two blocks housing 405 homes.
From the outside, one would not think that there would be a picturesque man-made lake fringed by lush landscaped footpaths, a lakeside Japanese restaurant and two large swimming pools within, all kept in relatively pristine condition — one of the reasons it was judged the Joint Gold winner in the more than 10 years, multi-owned strata residential category at EdgeProp Malaysia's Best Managed Property Awards 2018. The other Joint Gold winner was Sri Penaga Condominium.
SCM Property Services Sdn Bhd general manager Paul Richard says Mont'Kiara Palma has been managed by SCM Property Services, a wholly-owned subsidiary of UEM Sunrise since its completion back in June 1994.
"There were a lot of ups and downs in the early days but that's property management. One of the areas that we pay a lot of attention to in Mont'Kiara Palma is the relationship between the management team and the residents.
"We have built the kind of rapport where we can look at day-to-day needs as well as overall needs that could enhance the development, together. It has come to a point where we're all like a family here," he tells EdgeProp.my.
Mont'Kiara Palma residential manager Felicia Neoh concurs, noting that the trust shared between the management team and its residents is the key to the successful management of the development.
"It is the trust given to us by the residents and owners here. They believe in the management team, hence they're all very cooperative," she says.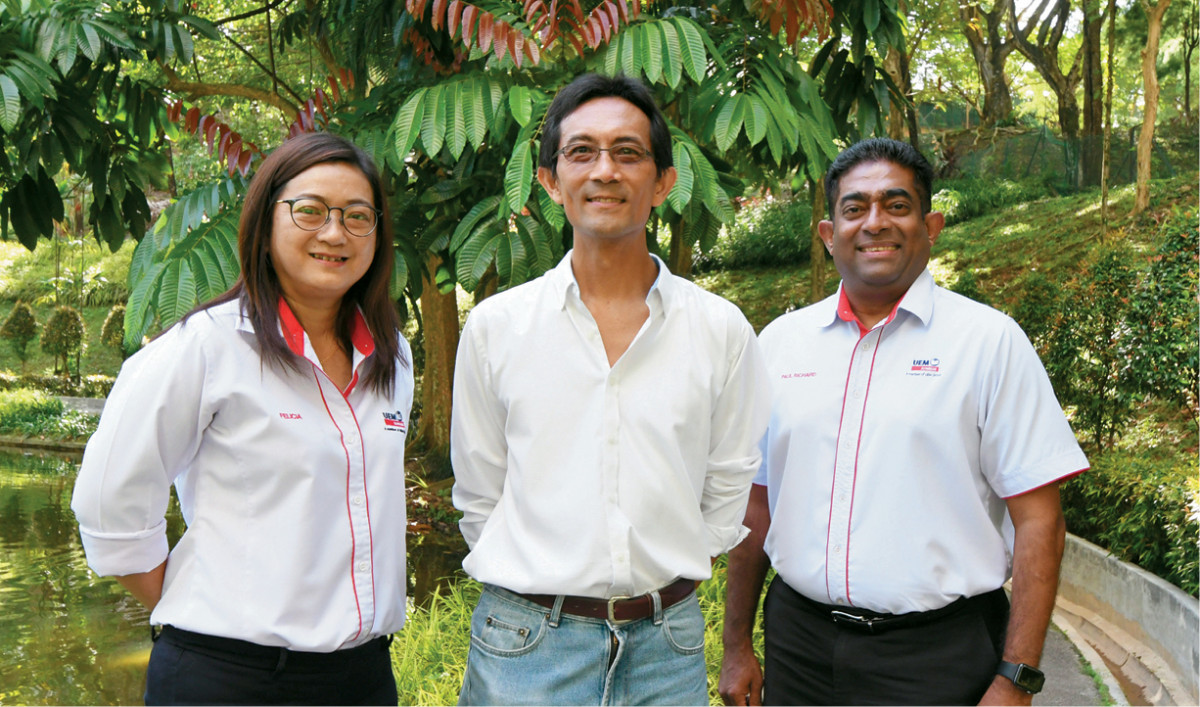 For Mont'Kiara Palma management corporation (MC) chairman Edwin Loh, the main challenge in property management is in forming a good management committee.
"If you don't have a good team, odd things such as mismanagement of funds may happen or there would be minimal upgrading works on the development.
"Having a good and stable MC team is crucial; we are fortunate to have built such a team here in Mont'Kiara Palma. Also, we have a very good property manager — Felicia [Neoh] has been with us since day one, and we have worked with her very well," he shares.
Loh believes good property managers must understand their roles and responsibilities. Although the property does not belong to them, they should take care of it like it is their own home, he adds.
As the Mont'Kiara Palma residents are made up of a substantial number of expatriates, especially Japanese, Richard says the management team has to spend more time to understand and find effective ways to work with them.
For a property aged over 20 years that still offers its residents a serene park-like setting with fountains and a lake filled with fish and terrapins, mature trees and shrubs, it is essential that maintenance and constant upgrading works be carried out.
Recent refurbishment works carried out include tarring of the roads as well as cleaning the man-made lake via natural organic methods. The MC and property management team are planning to make an elevated 2-acre green area in the project more accessible for its residents to enjoy.
For both its residents and property management team, winning the award is a testament to other property owners and managers that a property that is over two decades-old could be managed well, which has also contributed to the project's steady rents and value appreciation over the years.
According to Neoh, the rental of a unit here 20 years ago was about RM3,000 per month, depending on furnishing. Current rents hover around RM4,000 and above. Short-term rentals such as Airbnb, however, are strictly prohibited at Mont'Kiara Palma.
With regard to rental, SCM Property Services has a leasing unit that assists property owners to lease their properties. "We started this last year and the response has been overwhelming. We have about 10,000 property owners registered with us for this leasing service. Getting the right tenant is important, thus we will do our best to control the quality of tenants," says Richard.
In terms of capital appreciation, Neoh says the launch price for Mont'Kiara Palma was about RM250,000 but today's sub-sale price is at least triple of that.
They say that "old is gold", and Mont'Kiara Palma is certainly shining like a jewel within Kuala Lumpur's concrete jungle, thanks to the passion of its MC and property management team.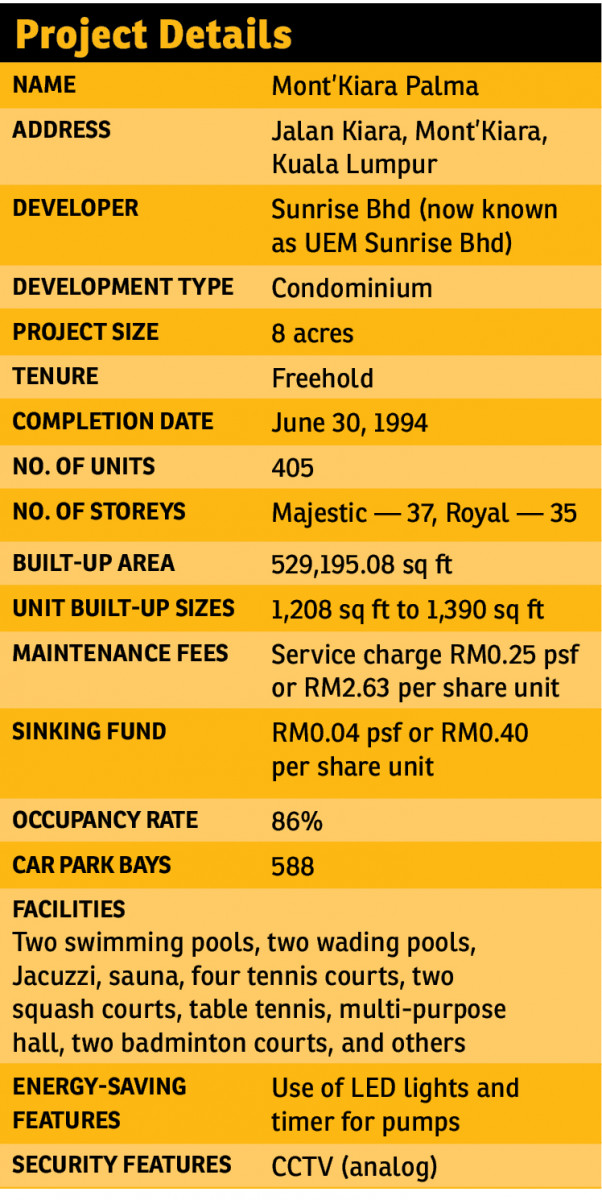 This story first appeared in EdgeProp.my pullout on May 11, 2018. Download EdgeProp.my pullout here for free.