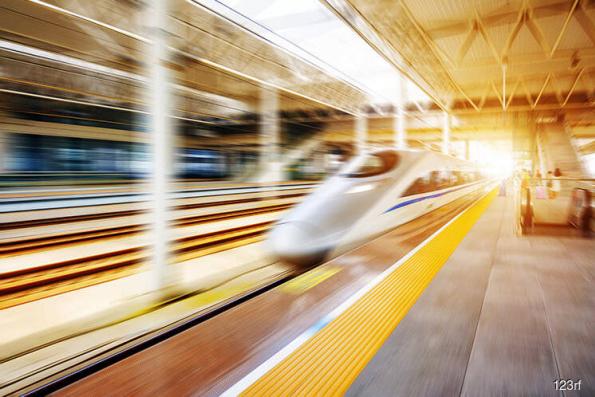 KUALA LUMPUR (May 14): While markets are nervous that the new ruling coalition Pakatan Harapan's pledge to review megaprojects may negatively impact the construction sector, some see the plan as a chance for greater inclusion of local players.
In its manifesto, among the 10 things Pakatan promised to do in its first 100 days as government is to "initiate a comprehensive review of all megaprojects that have been awarded to foreign countries".
"The PH (Pakatan) government will encourage continued investment from China and other Asian countries, [but] all mega agreements that have been announced will be reviewed in detail to check against potential weaknesses and corruption," it explained in the manifesto.
Its goal is to ensure that investments from China are beneficial to Malaysians, especially the bumiputera and small- and medium-sized contractors of all backgrounds, and not just monopolised by those with vested interests. "We will also ensure that the projects will not increase our debt level irresponsibly," it said.
Post-election, market talks indicated that there is a chance the RM55 billion East Coast Rail Line project (ECRL), which spans 688km and will cover parts of Selangor, Pahang, Terrenganu, and Kuantan, could be halved.
Affin Hwang Capital, for one, believes Chinese-linked projects are more likely to be scaled down or delayed in implementation, rather than cancelled. "The risk of cancelling these projects is it will adversely affect Malaysia's good relationship with China that led to Malaysia being a major beneficiary of China's Belt and Road Initiative," it said.
However, uncertainties will take time to be cleared, said Socio-Economic Research Centre (SERC) executive director Lee Heng Guie, who predicts a new budget is likely to be tabled by the new government, instead of simply adopting the previous.
"I still think the new government will be sensible by looking into our country's balance sheet to decide how best to execute [these projects]. We'll have to wait for greater clarity, but at the same time, allow time for this transition, which will hopefully be smooth especially against the backdrop of ongoing trade challenges in the global scene," he said when contacted.
Last Thursday, Chinese foreign ministry spokesman Geng Shuang reportedly said at a press briefing in Beijing that bilateral agreements between Malaysia and China are "worth cherishing and upholding by two sides". He also said Tun Dr Mahathir Mohamed is a senior politician who has made "important contributions to the development of China-Malaysia relations".
To Maybank IB Research, the review could be a "blessing in disguise" for local players in the construction industry or beyond, as the main engineering, procurement, construction, and commissioning (EPCC) contracts may be shifted back to Malaysian contractors with proven track record and experience in spearheading large infrastructure works, it said in a note dated last Friday.
At the very least, the review could result in delays in contract awards, CIMB research analyst Sharizan Rosely guided.
Any such delay "would affect order book replenishment opportunities for the contractors, limiting the prospect of earnings growth," Maybank IB said. Still, the reassessment could be helpful in addressing the issues of costs and benefits to the domestic economy, such as local content, besides debt, it added.
Local think tank Institute for Democracy and Economic Affairs (Ideas) is also of the view that the reassessment would not only help in ensuring transparency, but also protect Malaysians' interests. "In our view, the [Dr] Mahathir-led administration is unlikely to rollback any megaprojects which have already started," said Ideas' acting chief executive officer Ali Salman via a text message.
"And review of projects does not necessarily mean cancellation. It will help in creating a discussion about backward linkages of these megaprojects with local businesses," he added.
More likely, the new government will consider the benefits that local companies in general and bumiputera companies in particular, can enjoy through greater collaboration with Chinese projects.
Selling pressure likely in near term
Hong Leong Investment Bank (HLIB) expects projects like the Kuala Lumpur-Singapore High Speed Rail (HSR), the MRT Line 3 (MRT3), and the Pan Borneo will press on, despite the review.
"But overall, we envisage that contract flows are likely to be slow for the remainder of 2018, as some projects may be cancelled or delayed due to reviews," said HLIB.
"To recap, January to April domestic contract awards to listed contractors were slow at RM4.6 billion. While we previously envisaged a pickup in the second half of this year, we believe this is now an unlikely scenario for the reasons explained above," it added.
The risks the review brings will likely result in construction-related stocks with high foreign shareholding like Gamuda Bhd and IJM Corp Bhd be exposed to negative knee-jerk reactions in the short term, Affin Hwang analyst Loong Chee Wei noted. Loong downgraded the sector to "neutral" recently.
Certainly possible delay or cancellation of the ECRL will be negative for HSS Engineers Bhd, who has been appointed to provide design consultancy services, and Lafarge Malaysia Bhd, who secured a cement supplier contract, Loong added.
CIMB's Sharizan, meanwhile, said continuity of contract awards may be affected for projects like the ECRL (13% completed), HSR (awarded two project delivery partner contracts), MRT3, and the Gemas-Johor Baru (JB) rail double tracking which have been approved but not officially awarded.
Top losers Sharizan named were Gamuda (for its extensive tender exposure to MRT3), YTL Corp Bhd (for HSR and Gemas-JB), Malaysian Resources Corp Bhd (HSR and Eastern Dispersal Link), Protasco Bhd (for exposure to government road maintenance and housing projects), and IJM (for exposure to highways and rail contacts).
This article first appeared in The Edge Financial Daily, on May 14, 2018.
For more stories, download EdgeProp.my pullout here for free.