Now that Malaysians have given their input on their ideal home through the Lafarge-EdgeProp MYHOME survey, the organisers of this initiative are eager to see the creation of the Malaysian ideal home.
"What we envision as our dream home can be vastly different from the actual living abode that best suits our lifestyle. It is a question of balancing expectation and reality. It is important to know what Malaysians look for in an ideal home and then to balance it with reality, carefully evaluating available options and resources," says Lafarge Malaysia president and CEO Mario Gross.
* Drawing up a picture of the ideal Malaysian home
Hence, the survey results serve as a good reference for the industry as it seeks to provide Malaysians the homes that they want to live in. "It is more important now than ever before for building solutions companies like Lafarge, to work closely with architects, designers and developers to build homes that meet the needs of Malaysians," says Gross.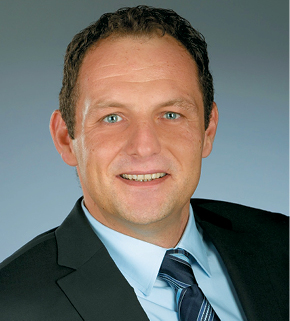 He adds that the results show that Malaysians seem to favour smaller spaces that are well thought out, planned and designed. "With good design and optimisation of layout, it increases functional space while allowing for the home to be well ventilated," he says.
EdgeProp.my managing director and editor-in-chief Au Foong Yee notes that the findings amplify the fact that a home is not just a roof over one's head.
This has everything to do with changing lifestyles plus real estate ownership is getting harder owing to a mismatch in property prices and income levels, she added.
"While it is true that trends may influence aesthetics, fundamental needs such as location, affordability, security and convenience remain paramount for the home Malaysians want. The survey findings are synonymous with the clicks on our portal, www.edgeprop.my as well as the feedback from homebuyers at the numerous ground engagements we have organised," she notes.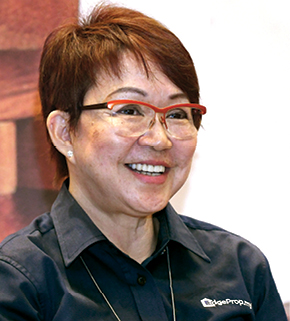 "The MyHome campaign seeks to hear Malaysians out on what makes them tick. It is about being inclusive. While some developers have sought product input from the market, this might or might not have been comprehensive or conclusive. In a new world where social media thrive, EdgeProp.my is happy to be able to play a strategic role to facilitate homeownership in the new real estate landscape," says Au.
According to Gross, build quality and what goes into the build are also crucial elements in a home.
"Do we actually know what goes into the walls and structural integrity of our homes? Many homeowners will only discover certain defects such as wall cracks or popping tiles a few months or even years after they have moved in. To mitigate this, it is important that quality products are used and the right materials are used in the right applications," Gross says.
The key word for Au is "sustainability", as she believes that Malaysians must realise that the design and construction of any real estate must take into consideration its long-term quality and upkeep.
"As for Malaysia's Ideal Home, we are happy that it will be designed and built by S P Setia, the country's top property developer. S P Setia is a winner of the inaugural EdgeProp Malaysia's Responsible Developer — Building Sustainable Development Award 2018," Au concludes.
This story first appeared in EdgeProp.my pullout on May 18, 2018. Download EdgeProp.my pullout here for free.