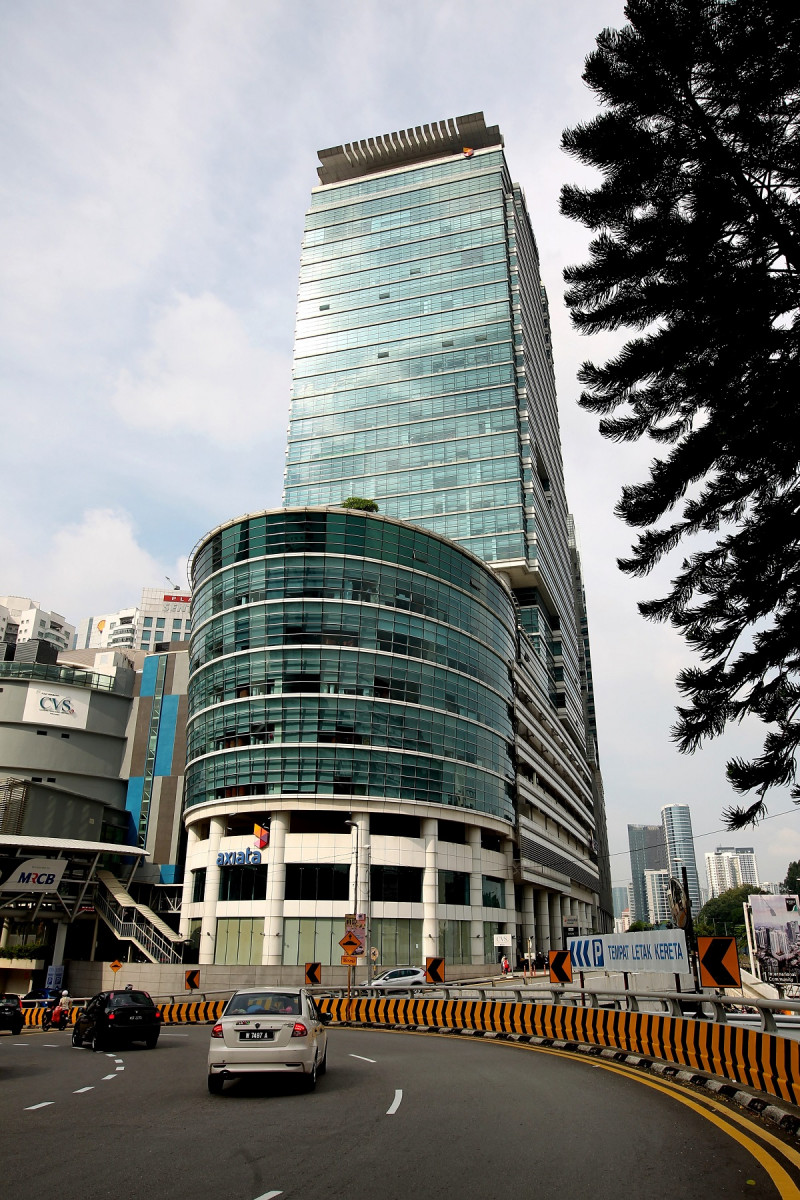 PETALING JAYA (May 19): The Employees Provident Fund (EPF) is studying the sale of the Axiata Tower in Kuala Lumpur Sentral, with the Grade A office tower likely to fetch as much as RM530 million, reported The Edge weekly.
The fund had already asked local and foreign property consultants to send out a request for proposal (RFP) for the building's sale, sources told the publication.
When contacted, EPF did not deny that it was mulling the sale of the building, but hinted that plans to dispose of the property are still in the early stages.
"The EPF is constantly on the lookout for investment and divestment opportunities, and consistently monitors the portfolio to ensure that the assets meet our risk-return profile," it said.
The fund did not disclose its tenancy levels and terms, as well as how much it aimed to sell the building – formerly known as Quill 7 – for.
However, previous reports said the 30-storey building has a net lettable area of 355,096 sq ft.
Sources said the building is 91% occupied with Axiata Group taking up just over 30% of the space, with other major tenants including Perbadanan Insurance Deposit Malaysia, Ceo Suite (M) Sdn Bhd, Navis Management Sdn Bhd, Google Malaysia and Bombardier (M) Sdn Bhd.
Industry experts estimate that the building could fetch between RM1,100 to RM1,500 psf, or RM390.61 million to RM532.64 million.
One valuer who pegged the sale at RM1,100 psf to RM1,400 psf, said the market has been soft lately, with occupancy levels dropping.
"Transactions have mainly been about RM1,200 psf to RM1,300 psf around KLCC due to stagnant rental rates," he said.
He opined that the sale should be deferred as KL Sentral has long-term potential as a transit-oriented development hub.
"If they can hold on to it for longer, it may have potential for better returns as the entire development will be fully built-up," he said.
His suggestion is shared by a real estate agent, who noted that the building may be worth what EPF had paid for it in 2011, which is believed to be RM428 million.
"This is possibly one of the best investments in Malaysia. The building has enjoyed high occupancy and provided a steady income to EPF," he said.
A few transactions took place in KL Sentral over the past few years, the latest being the Hilton Kuala Lumpur which was sold for RM497 million to the owner of the adjacent Le Meridien Kuala Lumpur.
In 2016, Aloft Kuala Lumpur Sentral was sold by London-listed Aseana Properties Ltd – in which Ireka Corp Bhd has a 23% stake – to Prosper Group Holdings Ltd for RM418.7 million.
In 2015, CIMB Group bought Menara CIMB for RM646 million from CIMB-Mapletree Real Estate Fund 1 while Malaysian Resources Corp Bhd sold Menara Shell to MRCB-Quill REIT for RM640 million.
Meanwhile, the Social Security Organisation bought Menara NU2 for RM574.71 million, the Malaysian Communications and Multimedia Commission bought Nu Tower 1 for RM283 million while MRCB sold the remaining 51% of Nu Sentral Mall Sdn Bhd to Pelaburan Hartanah Bhd for RM119.77 million.