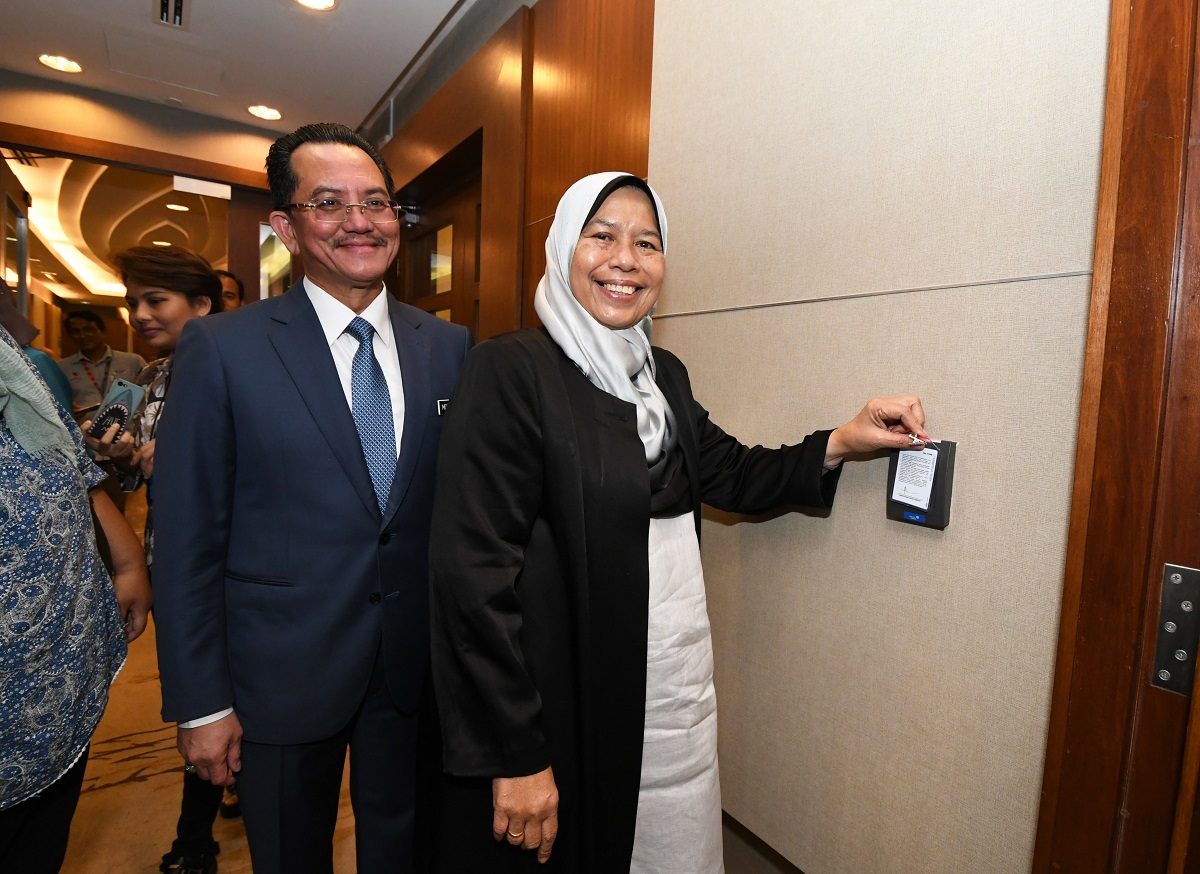 PUTRAJAYA (May 22): The Housing and Local Government (KPKT) ministry is mulling a proposal to synchronise existing public affordable housing schemes — including PR1MA — under one programme to avoid overlaps, said its newly sworn-in minister Zuraida Kamaruddin.
"Although PR1MA is not under KPKT, however, there is a possibility for us to propose to the cabinet to synchronise everything together instead of having two separate programmes which shared the same target," she told the media after a management meeting today.
Zuraida stressed that by centralising all resources into one affordable housing programme, it could reach out to more people, thus, helping the right people to achieve homeownership.
As part of its election manifesto, Pakatan Harapan had proposed to set up a National Affordable Housing Council chaired by the prime minister which will combine all the functions of the various agencies.
The council will be tasked with overseeing affordable homes construction matters, coordinating a unified and open database on unsold affordable homes and organise a rent-to-own scheme for the B40 and M40 groups.
On the difficulty of securing mortgage loans by homebuyers, Zuraida said there is a need to review the overall housing programme in the country to find out effective ways to make home prices affordable.
"Before this, I did have some informal discussion with the economic affairs minister [Datuk Seri Azmin Ali]; he did mention that Bank Negara will need to be more relaxed in their lending guidelines," she added.
However, she noted that there is a need to find a win-win way in which banks and homebuyers can benefit.
Zuraida, who is also Wanita Pakatan Harapan chief, arrived at the KPKT office here at 9.18am today.
She was welcomed by Datuk Hj Mohammad Mentek at the ground floor, together with over 50 staff, before proceeding to 18th floor to "clock-in" to work.
She said she has being briefed by all the senior staff in the ministry on existing projects as well as future planning.
"They have given me a good overview of the ministry and I'm glad that they are ready to study Pakatan Harapan's manifesto on matters regarding the housing policies," she said.
Zuraida added that there will be another meeting on Thursday when urgent projects, such as waste management, will be reviewed, discussed and approved.