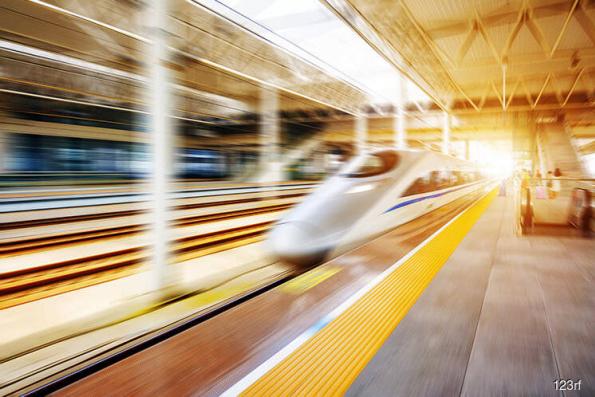 KUALA LUMPUR (May 27): There have been no changes made to the East Coast Rail Line (ECRL) mega project so far, according to China's ambassador to Malaysia Bai Tian
"As far as I know, there are no changes in ECRL project," Bernama reported him telling the media after visiting the second cub of the panda couple, Xing Xing and Liang Liang at the Giant Panda Conservation Centre of the National Zoo here yesterday.
He also explained that the rail project had already started and running smoothly, and that the main contractor, China Communications Construction Company Ltd is working closely with project owner, Malaysia Rail Link Sdn Bhd.
Bai had also called on Prime Minister Tun Dr Mahathir Mohamad on Thursday and the latter assured him "of wider prospects for cooperation between Malaysia and China".
"We feel that Malaysia's new government has placed importance on Malaysia-China relationship and there are many possibilities.
"We are confident that Malaysia and China will have greater development," Bernama reported him as saying.
Bai added that China and Malaysia have enjoyed good relations over the past 44 years, including 22 years when Dr Mahathir was the Prime Minister from 1998 to 2003
Earlier this month, the Council of Eminent Persons appointed by Dr Mahathir announced that ECRL project will have a price tag beyond the RM55 billion announced by the Barisan Nasional government previously.
Council chairman Tun Daim Zainuddin said the figure shared by the previous administration was only "for the first phase of the project".
"The second phase [would cost] RM11 billion. If the interest rate [for the funding involved] is included, it will be much, much more," he said.
And last month, before Pakatan Harapan's GE14 victory, Dr Mahathir said the mega project was a waste of resources.
"If we think logically, who wants to spend 14 hours on a train from Kota Bharu, Kelantan to Port Klang, Selangor compared to approximately 30 minutes by flight?" he was reported as saying.