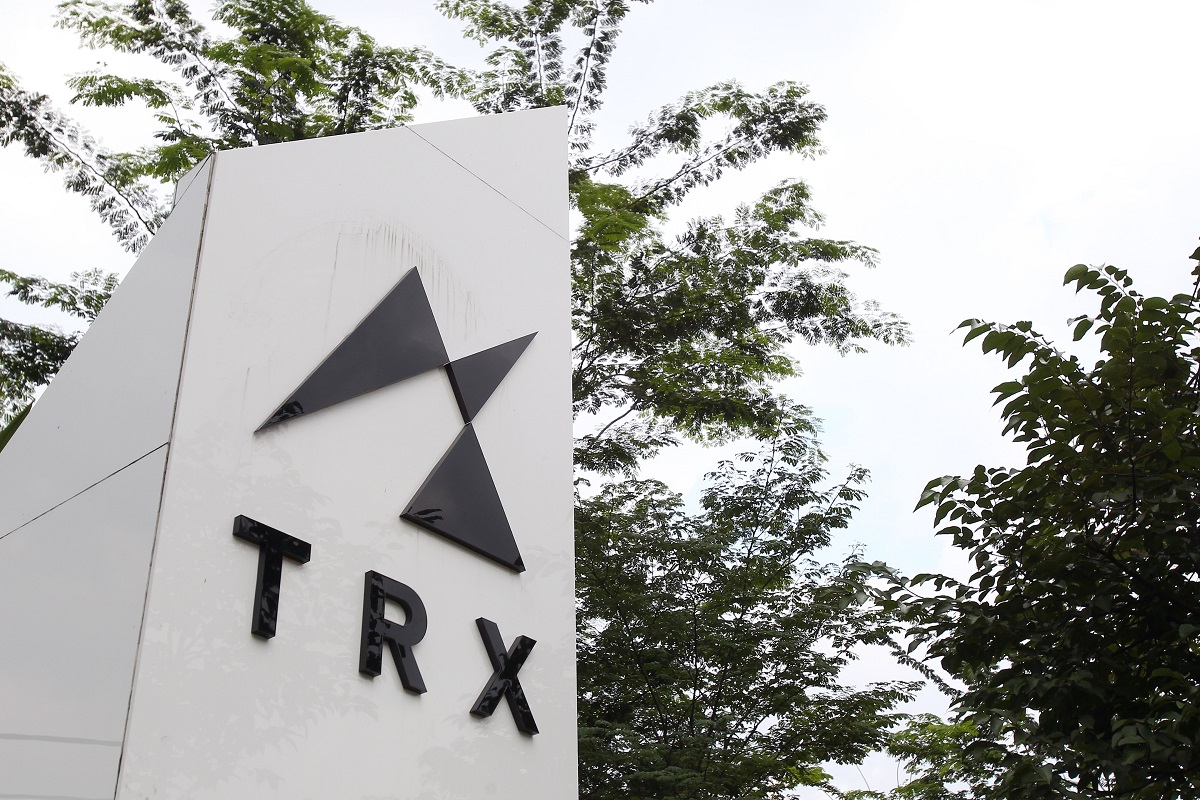 PETALING JAYA (May 28): Investors of the Tun Razak Exchange (TRX) financial district in Kuala Lumpur are seeking clarity on the status of its development as it comes under review by the new Pakatan Harapan (PH) government, reported The Star.
Among its investors is Australian property developer and manager Lendlease, which had signed a joint-venture agreement with TRX City Sdn Bhd to develop the 17-acre Lifestyle Quarter of the 70-acre district.
A source told The Star that the upcoming Malaysia-Australia Business Council monthly meeting is expected to feature a "lively" discussion on the different possibilities with the PH government.
"Many who invested in TRX came because they view Malaysia as politically stable. The country, as an investment destination, has had the same government for more than 60 years. The change in government has thrown up some interesting possibilities as far as TRX is concerned.
"Kuala Lumpur is not a market that you build on the speculation. It would be unfortunate if commitments are wound back," said the source.
Others that have invested in the financial district include government-linked entities such as Lembaga Tabung Haji, which acquired 1.57 acres, and Affin Bank, which had just begun work on its 1.25-acre parcel there.
Meanwhile, other private companies that have invested in TRX are HSBC Bank and IJM Bhd — the latter having built HSBC's headquarters there, and is also the owner and developer of Menara Prudential in the district — and Indonesia's Mulia Group, which is developing The Exchange 106 there.
IJM and HSBC did not respond to The Star's queries.
The Exchange 106, which will be Southeast Asia's tallest building upon completion, is being developed by Mulia Property Development Sdn Bhd.
The Finance Ministry's unit MKD Signature Sdn Bhd had acquired a 51% stake in the company, making it the majority owner of the building.
Meanwhile, work is continuing as usual in the planning and infrastructure segments. "There is no slowdown because infrastructure developments have deadlines to meet," said the source to The Star.
The 70-acre development was envisioned as a future Islamic banking and finance hub, but its fate now hangs in the balance as the two-week-old PH government is reviewing a number of mega-developments — including the TRX — to curb spending and the ballooning national debt, which was recently revealed to be RM1 trillion and not RM686.8 billion as disclosed by the previous Barisan Nasional administration.