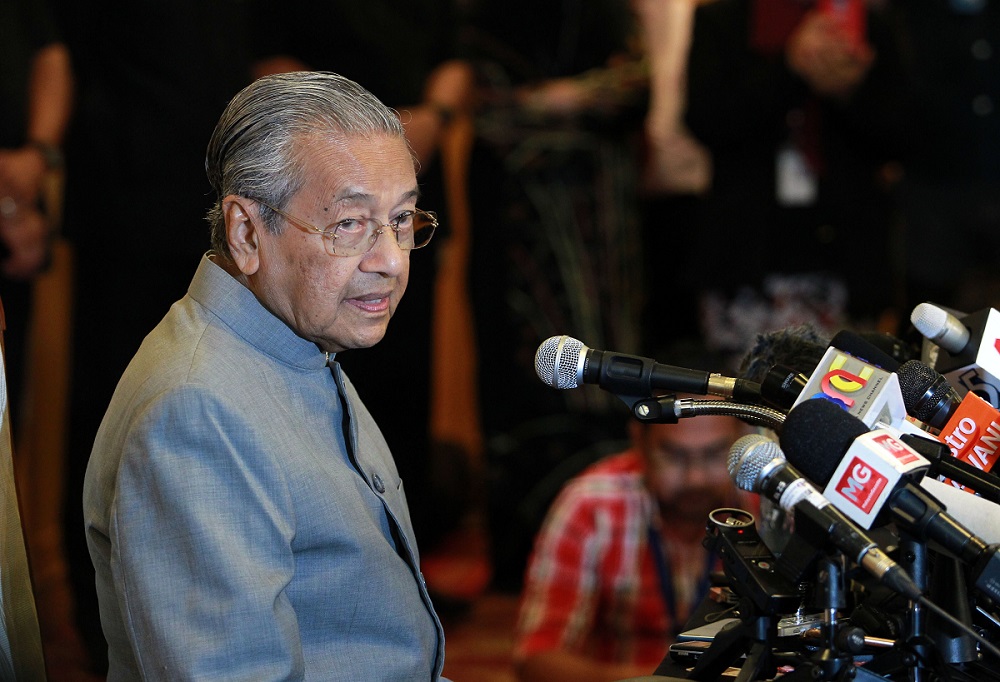 KUALA LUMPUR (May 30): The government is mulling plans to construct a small island on an outcrop of rocks near the eastern entrance to the Straits of Singapore.
According to a report by Reuters, sovereignty over the strategically located islands was disputed by Singapore and Malaysia, and an International Court of Justice (ICJ) ruling ten years ago awarded the Middle Rocks to Malaysia and Pedra Branca island in the vicinity to Singapore.
"It is our intention to enlarge Middle Rocks so we can form a small island for us," Prime Minister Tun Dr Mahathir Mohamad (pictured) said at a media conference after the Cabinet's weekly meeting.
Mahathir also said that Malaysia will "reconsider" its challenge to the ICJ's judgement on Pedra Branca, noted a report by Channel NewsAsia.
The dispute over the ownership of Pedra Branca goes back to 1979 when Malaysia published a map indicating that the island was within the country's territorial waters.